Better digitisation across the onboard supply chain and onboard processes can improve everything from airline and supplier ordering to deployment efficiency. And, with a wide range of automation opportunities both airlines and onboard suppliers are re-evaluating processes to keep up with the market.
By leveraging the power of big data to learn more about passenger preferences, airlines and suppliers can improve efficiency and support sustainability by reducing waste and spending. These technologies can also improve passenger experiences due to easier airline ordering and visible product availability. And with enhanced passenger comfort and satisfaction, big data can be leveraged to increase brand loyalty, resulting in long-term revenue growth.
The Onboard Catering Market
With a projected growth from an estimated market size in 2022 of $12.8 billion to $16.4 billion in 2028, the global airline catering services market is arguably seeing a greater interest in low-cost airlines' inflight dining options. Within this, Spherical Insights forecasts that between 2021 and 2030, the European market will grow at the fastest CAGR.
With this growth, onboard processes will be expected to adapt quickly. Technology is transforming buy onboard via complex inflight processes and tracking evolving customer preferences.
Step 1: Before the flight
The usage of big data can begin pre-flight, as customer analytics that can be performed here will be crucial to the entire journey. Passengers can be "tagged" using big data models that include their activity, habits, interests, and future travel plans.
Also, by analysing travel data in real time, companies may:
provide dynamic pricing
enhance customer service
and even anticipate disruptions and problems before they occur
Pre-selection, pre-order, and mixed-buy onboard/complimentary catering are now offered to simplify airline ordering. Currently, the need for offering enhanced onboard dining experiences are driving industry expansion.
High-level services like meal pre-selection, mixed-buy orders, and complementary catering can meet passenger needs and reduce costs. Paid pre-orders in the Asia-Pacific region, however, are still underperforming, especially for economy class. Yet for other airlines, 'free' pre-order programmes for business and premium economy classes are making pre-orders rise considerably.
For example, Korean Airlines has already begun harnessing AI and machine learning to better estimate passenger and cargo demand and improve customer service. Narita International Airport is also using robotics and AI to boost productivity and to increase client satisfaction by studying real customer input.

Step 2: In the airport
60% of travellers want more walk-through duty-free at the airport. They say that premium shopping and dining are their top spending priorities, with 16% wanting private dining. With this in mind, it's clear that carriers and airports should be leveraging technology to improve offerings and create smooth processes airside.
Airports increasingly use autonomous robots for retail and food and beverage deliveries. Aside from that, there are payment and booking innovations that have emerged in the industry. Those include the following:
The xBridge Innovation Centre at Cincinnati/Northern Kentucky International Airport and Pittsburgh International Airport have adopted this technology
The European business Ottonomy, one of 10 selected for ADR's 'Runway to the Future' acceleration initiative, has delivered a completely autonomous robot to Aeroporti di Roma (ADR)
Finnair and Amadeus recently created a personalised airline retail solution with real-time analytics
PLAY, Iceland's low-cost carrier, has likewise changed its Internet Booking Engine (IBE)
Dallas Fort Worth International Airport inaugurated three grab-and-go concessions: two using Amazon's Just Walk Out Technology and one using Zippin
Step 3: Customer choices onboard
As such, research is showing that travellers are more willing than ever to buy ancillary products. Also, McKinsey found that frequent flyers tend to be more aware of airline product offerings and operational performance.
But with this increase in demand, airlines need to be wary of a potential increase in waste onboard. An online poll in May found that 78% of Business Traveller readers would not forego an inflight lunch to prevent food waste. And still, the trade association IATA reports that passengers waste six million metric tonnes of food and drink every year, 20% of which is untouched.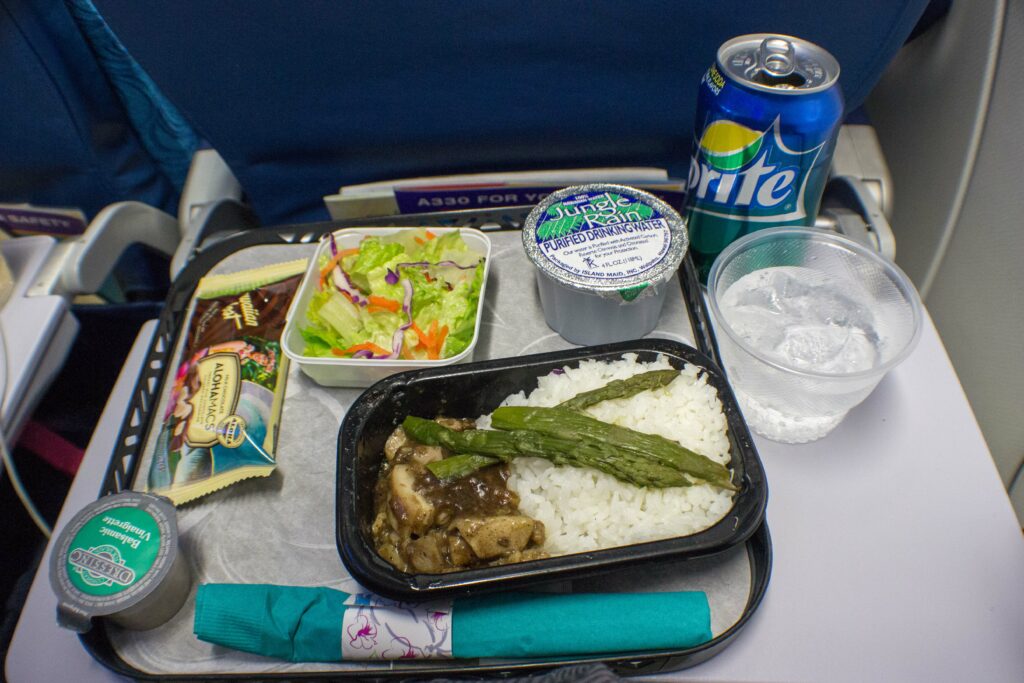 So, with that comes pre-ordering. Pre-ordering food on flights, like it has done for the fashion sector, is sustainable and lowers waste because it prevents the unnecessary production of food. Preordering informs caterers of demand and saves on flight loads.
Another operator example is RailRestro which makes booking meals aboard trains easier. The same automation is also being implemented by some airlines to simplify inflight ordering. Here are some of the best examples that enhance onboard processes:
Step 4: Streamlining cabin crew operations
Digitisation can aid airline crew in streamlining their inflight processes. By connecting cabin crew devices, attendants may better communicate with ground IT staff and coworkers. Connection updates, customer complaints, and catering stock information mid-flight can also enable attendants to provide safe and satisfying passenger services.
Air India is just one carrier that has invested in a cutting-edge digital and technology team that will lead their modernisation in the following areas:
Customer engagement – Focusing on disruption management, self-service accommodations, and customer feedback
Employee empowerment – With modern secure digital workplace tools that assist cabin crews
Operational improvements – Including a modern passenger service system, a sales system, flight planning and tracking
Enterprise systems transformation – Focusing on core enterprise resource planning (ERP), system modernisation and automation of more of their management processes
And alongside rising passenger numbers, customer expectations of airlines for service, punctuality, environmental awareness, and safety continue to climb. Aircraft connectivity technology allows airlines to take actionable insights to work towards safer, greener, and more timely flights.
As per Sky High Economics, it's clear that connectivity is key to altering airline operations and saving money. In fact, by 2035, connected aircraft and satellite communications could save airlines $15 billion in operational costs.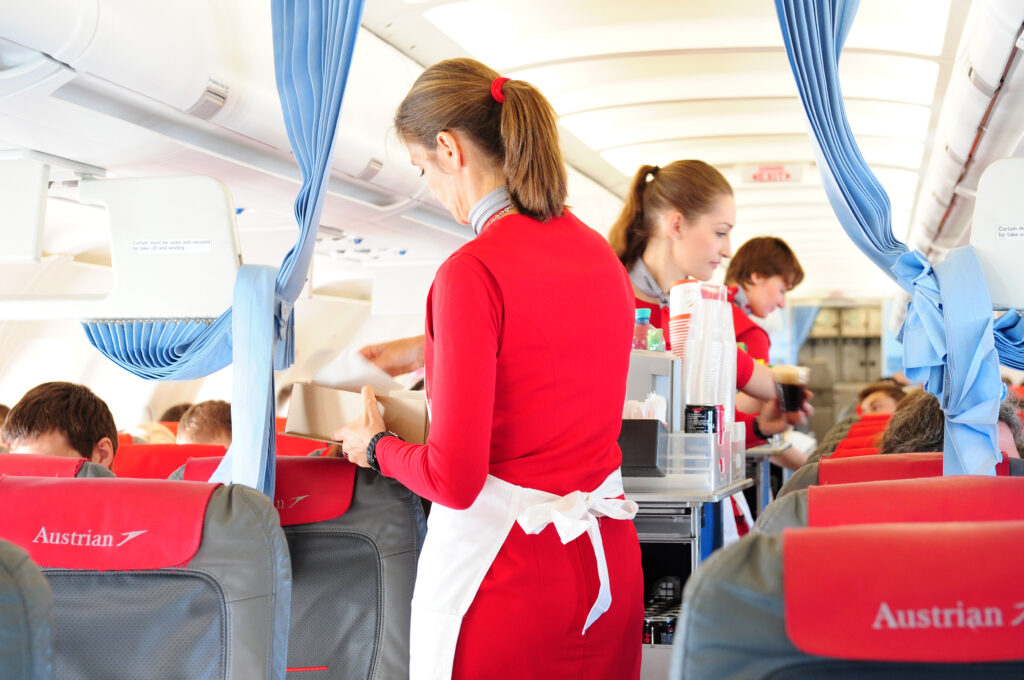 Step 5: Payment Innovations
More innovations in retailing and onboard catering are emerging. Thus, payment options must be updated. Payment should be used to differentiate an organisation. If successful, easier ancillary service purchases can have direct impacts on volume and revenue.
As such, airlines and travel-tech providers are eager to innovate with swift, seamless, and flexible payment experiences to satisfy passenger expectations. Around the world, 2.9 billion airline booking payment transactions are made annually, worth $1 trillion. That allows airlines to strategically enhance payments to prevent the number of intermediaries and maximise airline retailing.
As just one example of this, Southwest Airlines has chosen MOST for "intuitive and customised retail and payment solutions" to reinvent inflight retail and improve passenger experience and data analytics.
Step 6: End-to-end satisfaction
Connected aviation combines cutting-edge technology like machine learning (ML), AI, and data analytics in its inflight processes. Innovations such as intelligent cabin solutions are gaining popularity as they predict onboard catering and electricity efficiency. This, in turn, will enhance the passenger's journey from airline ordering to their arrival.
Big data helps with customer analytics, which improves future experiences and customer satisfaction. Especially when it comes to sustainability, digitisation could be the key to giant steps forward for the industry.
Big data allows for the analysis of a user's digital footprint, which can subsequently be used to tailor services. So even if the passenger's flight is over, businesses can still use predictive analytics to proactively reach out to customers who may experience problems.
Harnessing Big Data for Onboard Processes
With the use of big data and improved technologies deployed across every stage of the passenger journey, airline carriers can:
improve their services before, during, and after a trip
optimise cabin crew operations
develop payment methods
and guarantee passengers' complete satisfaction
And as inflight technology improves, there are more opportunities for suppliers and airlines to profit, revolutionising the onboard supply chain. By adopting data-driven initiatives, airlines and suppliers can stay abreast of, and even anticipate, consumer expectations whilst improving the passenger experience.