Airlines are embracing buy-onboard as part of a suite of ways to engage passengers
before and during their journey.
Inflight sales – from duty free to food and drink, were at an all-time low during the height of the pandemic. The trade body Airports Council International estimated that airport passenger traffic plunged nearly 40%[i] in 2020 and in most cases, duty free and buy-onboard services were forced to close their doors.
However, buy-onboard is back, in some cases stronger than ever, as airlines look to make onboard service more efficient and profitable. This article takes a closer look at how airlines are adapting their offers to meet both consumer demand and make operations more efficient and sustainable.
Opportunities take off
The total global inflight catering services market is projected to grow by circa 7.1% to US$27.62 between now and 2030[1]. While this is a projection for all inflight catering, it's important not only because it speaks of growth, but also because a significant number of airlines are shifting their economic models from complimentary food and drink included in the ticket price, to buy onboard and/or pre-purchase.
Team that with the latest research showing that desire for overseas travel this year has increased significantly in large travel markets compared to a year ago[2], it's never been a more important time for suppliers to best meet the needs of airlines as they compete to take advantage of the post-pandemic recovery.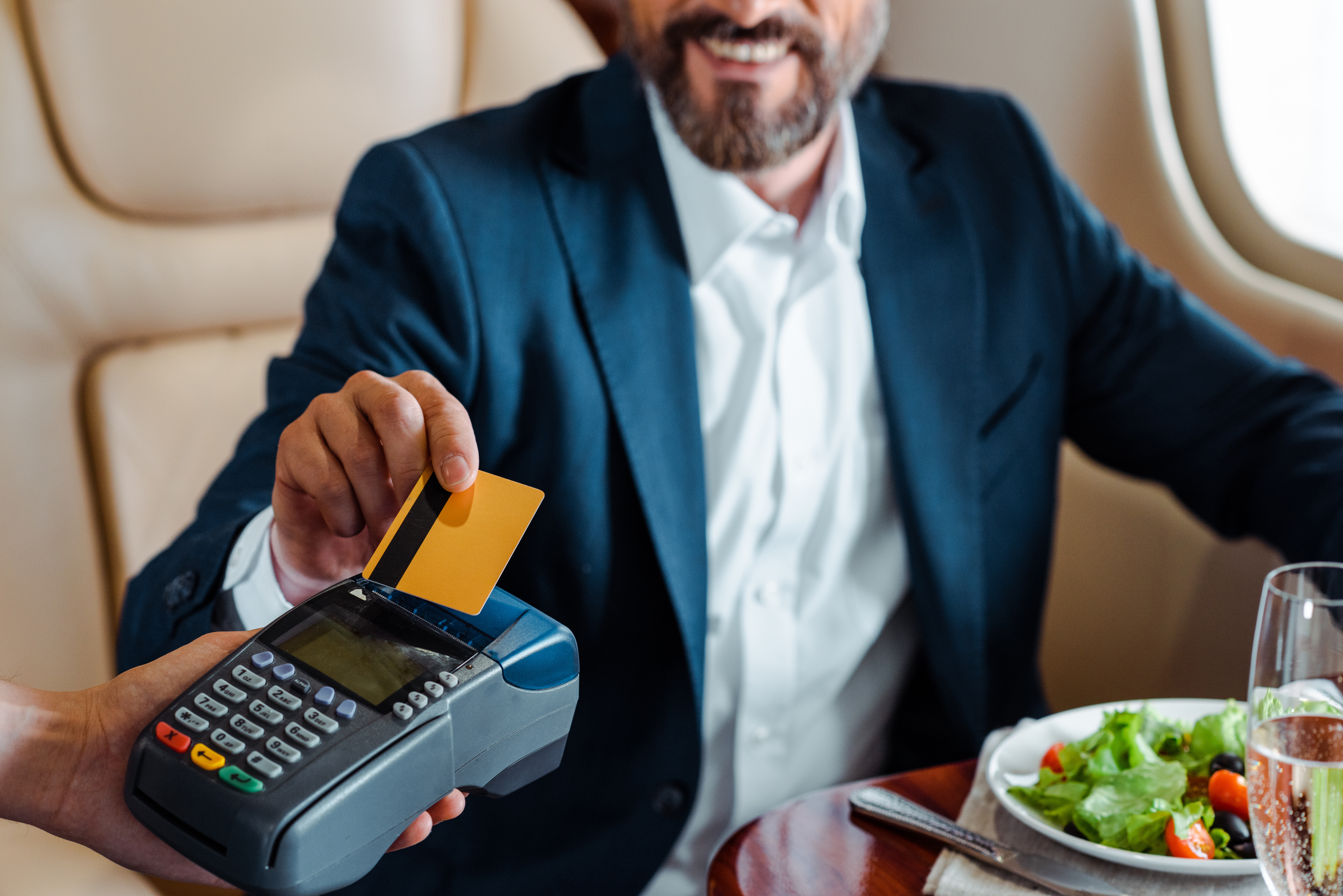 The benefits of buy-onboard are many, including the fact it gives airlines the opportunity to profit from sales while reducing the waste of uneaten food and the weight of carrying food and drink that may not be popular – not to be underestimated when waste and carbon footprint are so high in consumers' minds.
Offering products for sale inflight also helps airlines to build a better picture of, and collect meaningful data on, what sells well and to which passengers, which also helps to better spot trends and distinct preferences.
Pre-order offers choice, while buy-onboard creates efficiencies
With valuable data insight into passenger preferences, pre-order offers the potential to give passengers a much greater choice – from catering to the multitude of different ingredient allergies and intolerances, to dietary requirements such as vegan, pescatarian, vegetarian, halal or kosher.
Carriers are rising to onboard challenges in different ways. For instance, Emirates now offers more than 180 vegan options. Last year the company reported a 154% increase in vegan meals[3] served onboard between 2021 and 2022, with more than 280,000 plant-based meals eaten during that period, showing how the airline is using trends insight to cater more accurately. Emirates' vegan menu options are available to both pre-order up to 24-hours before departure and order onboard.  
While British Airways announced a return to a full, complimentary service for its long-haul business class –  Club-World, which was temporarily scaled-back during the pandemic. On domestic and European short-haul flights it continues to offer just its Speedbird Café menu in its Euro Traveller economy class for pre-purchase, with an edited selection to buy onboard.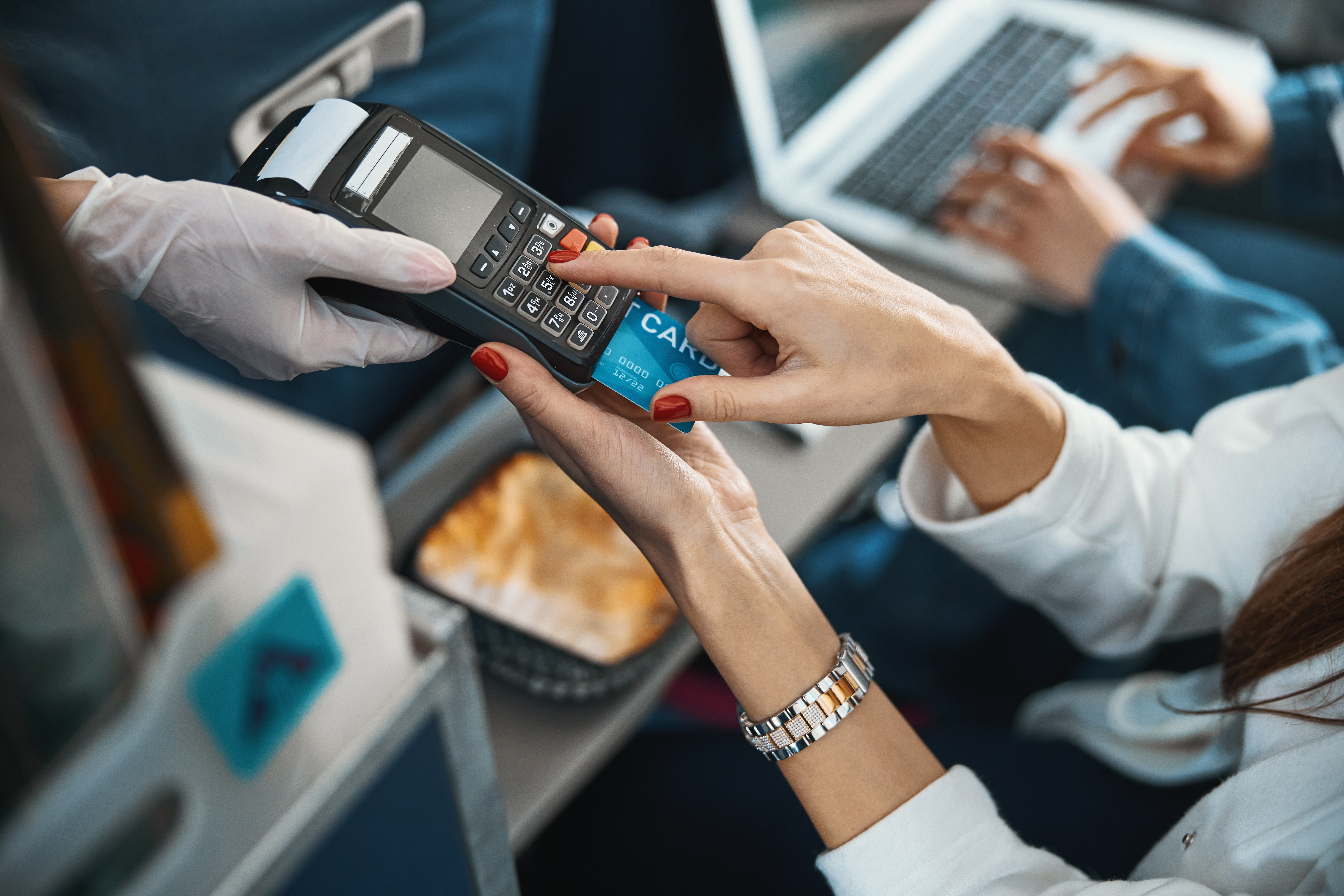 Technology leads the way
With increasingly complex operations and customer choices, it's no surprise that tech is leading the way in the evolution of how and when airlines sell products– both onboard and pre-flight. In 2021, Singapore Airlines claimed a world-first when it joined forces with digital ancillary revenue specialist Omnevo and inflight digitalisation business airfree to launch live, inflight shopping.
This year Omnevo is working with catering operator dnata and its joint-venture partner Alpha Flight Services[4] to develop onboard and pre-order catering programmes for Fly Arna – Armenia's national airlines and Fly Jinnah, a low-cost domestic carrier connecting main cities across Pakistan. The platform will give both airlines, part-owned by Air Arabia, the ability to integrate onboard sales with seat mapping and passenger manifests to create new efficiencies for both operations and cabin crew.
Room for improvement
Despite the benefits to gain from allowing passenger to pre-order food & drink and that they will see it as an extension of their other travel-retail purchases, Omnevo CEO Michael Raasch points out that take up of pre-order for f&b by the big carriers is still only around 2%, compared to 78% for other product sectors[5].
This indicates that there is plenty of room for airlines to drive buy-onboard and pre-order purchases as they continue to look for more inflight efficiencies and to better understand passenger preferences.
One airline that definitely does see the benefit of buy-onboard and pre-order for food and beverages is Alaska Airlines that last year added satellite wi-fi to its inflight offer for a flat rate of $8 as it also announced an upgraded pre-order f&b offer, which it called "the most comprehensive food and beverage program" of any US carrier[6]. The new pre-order menu is available two weeks before take-off with last orders 20 hours before departure.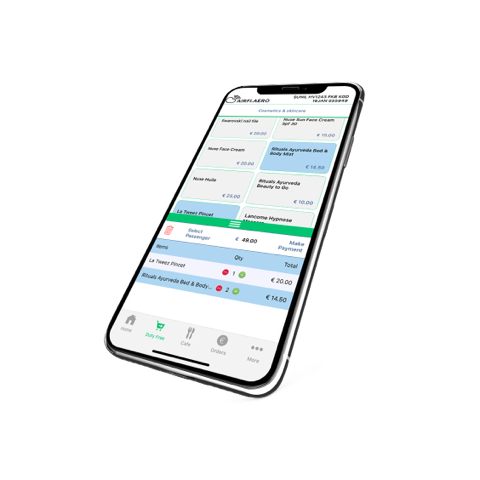 Finnair has also made a significant change to its inflight options: it has announced it is discontinuing onboard travel retail, such as cosmetics, accessories and gifts to focus on buy-onboard and pre-order of f&B[7]. The airline cites its global goal to reduce the overall weight of aircraft as the key reason.
Finnair's approach dovetails with Omnevo's view that pre-order and pre-selection for complimentary f&b can help to save costs and increase sustainability. It also gives airlines much great flexibility to tell travellers more about their selections – from ingredients to traceability, fairtrade and, importantly, carbon cost.
An evolving f&b offer is also something that airline caterers are considering. At last year's WTCE one of the world's largest airline caterers – LSG Group, announced a new strategic partnership with Cuisine Solutions, a company that specialises in sous-vide recipes. The two are creating new ways of meeting airline and passenger needs, from buy-onboard to pre-order and even home-delivery menus.
Considering all the market movements across the airline industry as carriers look to create efficiencies and more profitable – and sustainable – f&b business models, it's clear that tech will undoubtedly continue to play a leading role in the evolution of airline catering.
However, while there is a definite shift towards pre-order and buy-onboard, it isn't and will never be the sole solution for all airlines: differentiation between carriers and even cabin classes is, and will continue to be, vital. 
To understand more about how airlines and the businesses that service them are developing new food & beverage offers, don't miss this year's World Travel Catering and Onboard Services Expo, taking place in Hamburg Messe, June 6-8.
---
---
[1] In-flight Catering Services Market Size, Share & Trends (globenewswire.com)
[2] https://etc-corporate.org/news/long-haul-travel-sentiment-to-europe-improves-despite-high-global-inflation/
[3] https://www.emirates.com/media-centre/veganuary-kicks-off-for-2023-as-emirates-notes-154-increase-in-vegan-meals-year-on-year/
[4] https://www.omnevo.net/company/press/omnevo-growth-signals-a-digital-revenue-surge-in-2023.html
[5] https://www.omnevo.net/insights/airline-fb-the-waste-opportunity.html
[6] https://news.alaskaair.com/guest-experience/alaska-launches-new-8-flat-rate-satellite-wi-fi/
[7] https://company.finnair.com/en/media/all-releases/news?id=4456287
---
[i] https://whiskymag.com/story/can-duty-free-survive-covid-19