The WTCE Team sat down with Dominic Simler,
Managing Director at PLAYin Choc® to discuss current
trends in the onboard food and beverage industry. 
PLAYin Choc® is a manufacturer of organic chocolate, which is naturally 14-allergen free. Their products use only three plants: cacao, coconut and vanilla and are produced in the UK along with the non-plastic toys that accompany their products.
In our talk we covered the role of onboard buyers and suppliers in upholding
Corporate Social Responsibility (CSR), sustainability and offering a healthier product alternative for both the planet and passengers.
Is buy onboard more environmentally-friendly?
As
many airlines
move towards a buy onboard policy,
the need for onboard products to contribute to airlines' Net Zero targets with
carbon neutral onboard offerings and packaging
.
Dominic Simler comments:
"We'd love that if the airlines could provide our products for free. But at the moment, they're available on a buy onboard basis. For example, BA via tourvest – you can buy it on board on all the short haul European flights.
I remember, once upon a time, there was like a triangular shaped product, which was made from paper and water was in it. To me would solve the bottled water plastic problem. If you went back to paper containers of water. 
With PLAYin CHOC® products, there's no plastic.
So ours are all paper, it's all recycled. The toys are made from recycled card and the product is all FSC sustainably sourced paper or recyclable and it's designed as a zero waste product in the sense that the toys are not a throwaway toy. 
Once you've built them, you can keep them, put them somewhere decorative, they're very pretty to look at; really beautifully designed. The fun facts cards can be kept because again it's an educational thing – so there's no need to throw that away."
And when considering that up to
23% of waste onboard flights
is made up of untouched food and drink, non-buy-onboard models may actually be contributing to more waste. 
Legislation, sustainability and waste onboard
And it's clear that
the industry is divided on where to reduce waste
onboard. Whilst sustainability is a hot-button topic, it remains to be seen which is the area with the most efficacy. Is it the reduction of portion sizes and food choices? Or is it reducing
unsustainable
packaging?  
For Dominic Simler, there's another important area
to consider – going organic.
"Organic foods have a big role to play in sustainability, in the way the soil is treated, crops are grown, reducing and eliminating pesticides, paying farmers more. 
All of this has a positive impact on the environment, health, sustainability, farmer welfare, and insect and animal protection."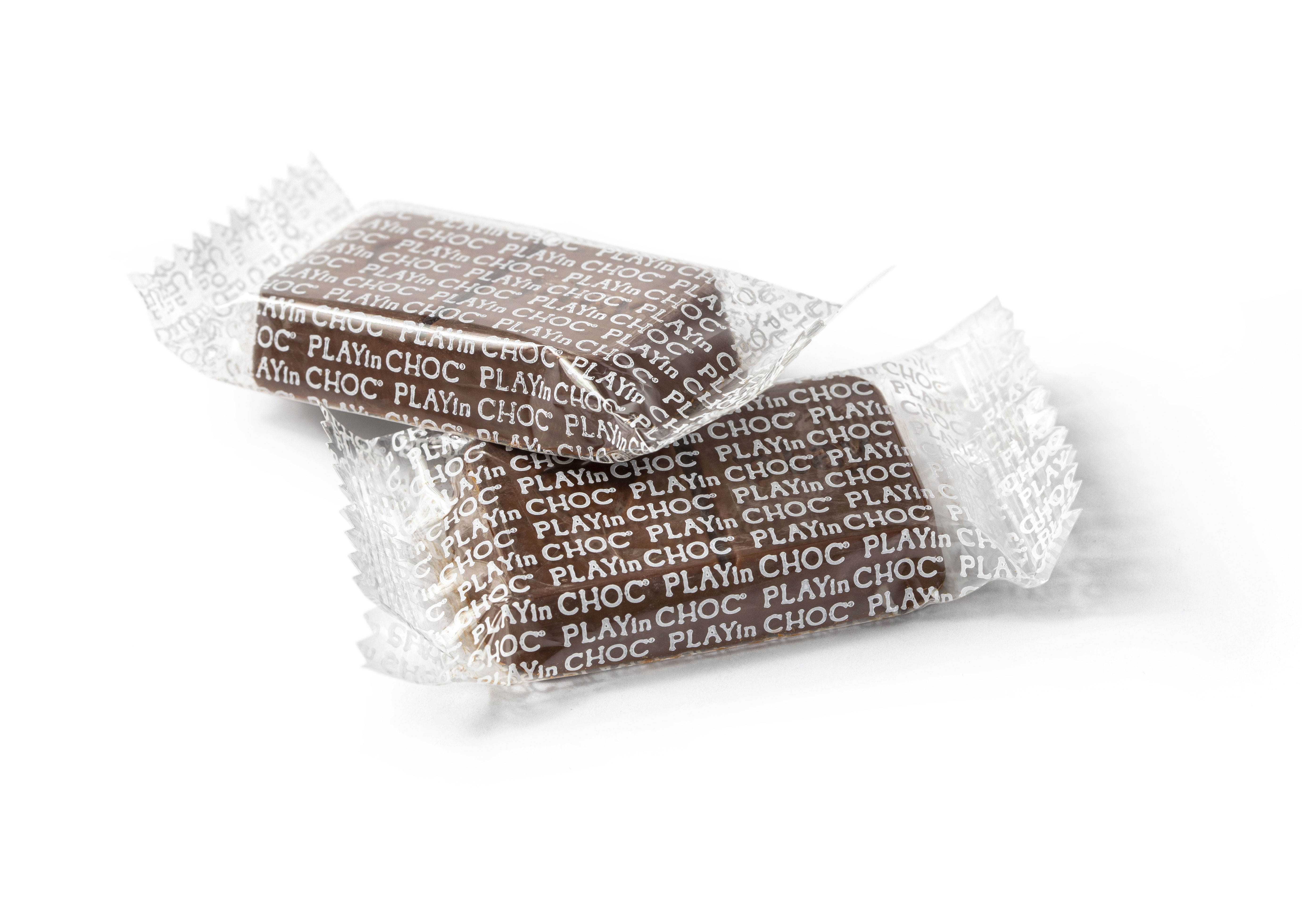 And it's not just the production of food and beverages as well as the onboard supply chain that needs to be held accountable. The use of non-biodegradable packaging is also at fault, according to Simler:
"The problem with aluminium foil used for chocolate is that it's not easy to recycle. Essentially, what we discovered is that in the recycling process, it has to be in a ball and a certain diameter for the recycling to pick it up. And nobody's going to scrunch together enough of those little bits of foil into a ball to recycle it. So it just goes to the landfill, basically." 
So where does the roadmap for a more sustainable future onboard come from? Well,
International Air Transport Association
(
IATA
)'s
cabin waste handbook
offers concise s
upport to airlines to simplify and harmonise cabin waste regulations.
"In the absence of smarter regulation, cabin waste volumes could double in the next 10 years."
And, a
s Dominc Simler notes
, it's not just the legislature, but consumers who are driving this need for change.
"One of the things driving sustainability is legislation, government rules, as well as consumer preferences. And companies want to put a product into the marketplace, which is ethical and is not harming the planet and is better for you. 
For us, it was about healthier treats and promoting awareness about biodiversity and the planet. And the third thing was about eliminating single-use plastics. And then, in no particular order, offering an ethical alternative to the child labour issue in chocolate.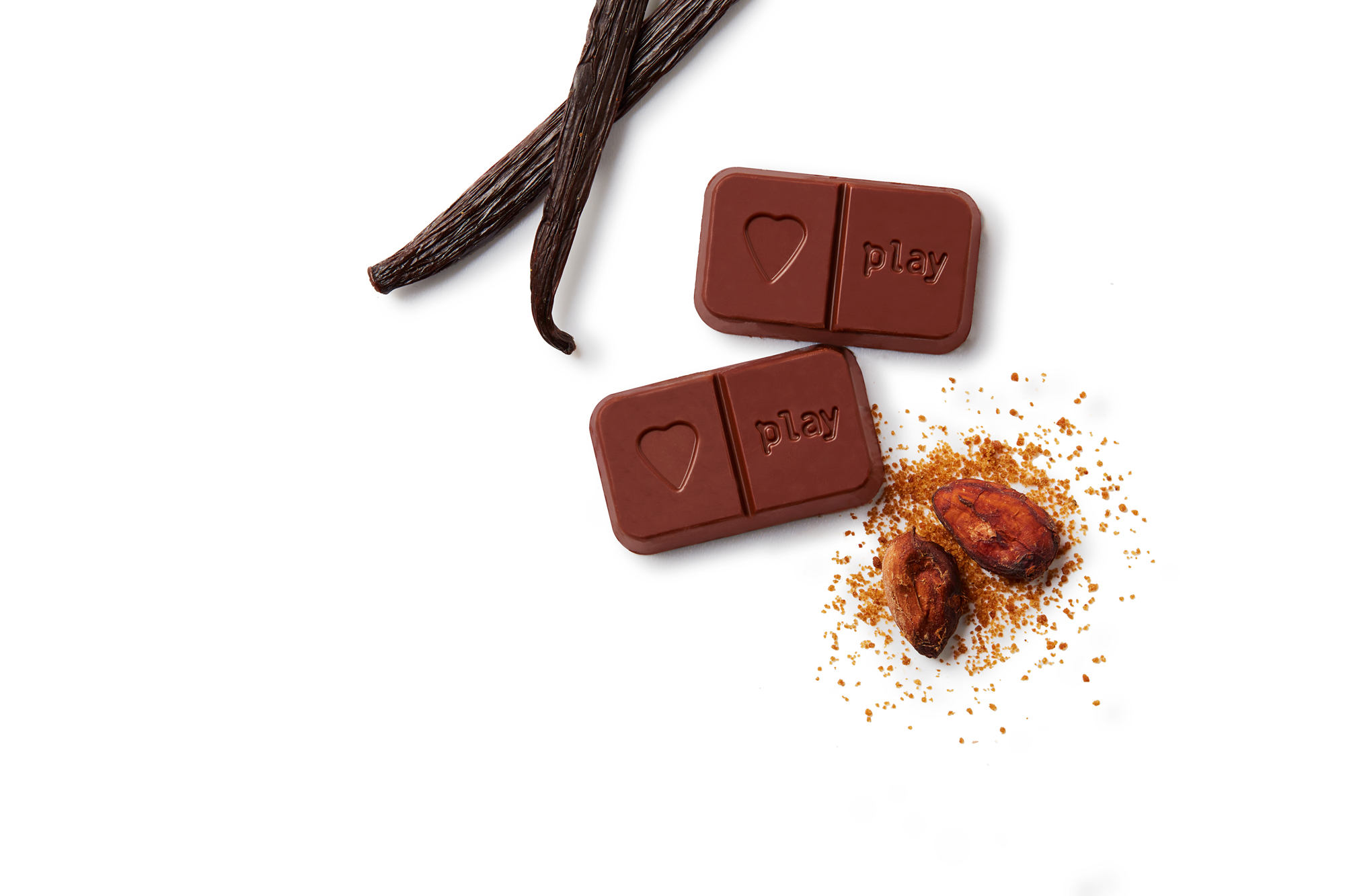 Each chocolate is wrapped individually, in 10 gram mini bars. And
that's for freshness, portion control and hygiene
. And, if the wrapper is burned, it just burns like wood pulp. It's a very tiny amount of wrapping that we're talking about. If it's not burnt then it just dissolves in your home compost in something like 4-12 weeks."
Corporate Social Responsibility (CSR) for onboard
So what is the role of both onboard buyers and suppliers to both respond to sustainability charters
and
ensure that their products and supply chains adhere to ethical charters?
Dominic Simler comments:
"One of the problems we discovered with chocolate as an industry – and this is becoming more known about, there's more more stuff in the press about it – is the child slave or "
child workers
". There's
forced labour involving 1.5 million children
in West Africa harvesting cacao. 
And this is a problem that's been going on for decades; many decades. What it comes down to, we discovered, and this has been in the press recently, increasingly so over the years since we started, is that the farmers are paid between 75 cents – $1 a day to harvest the cacao in West Africa.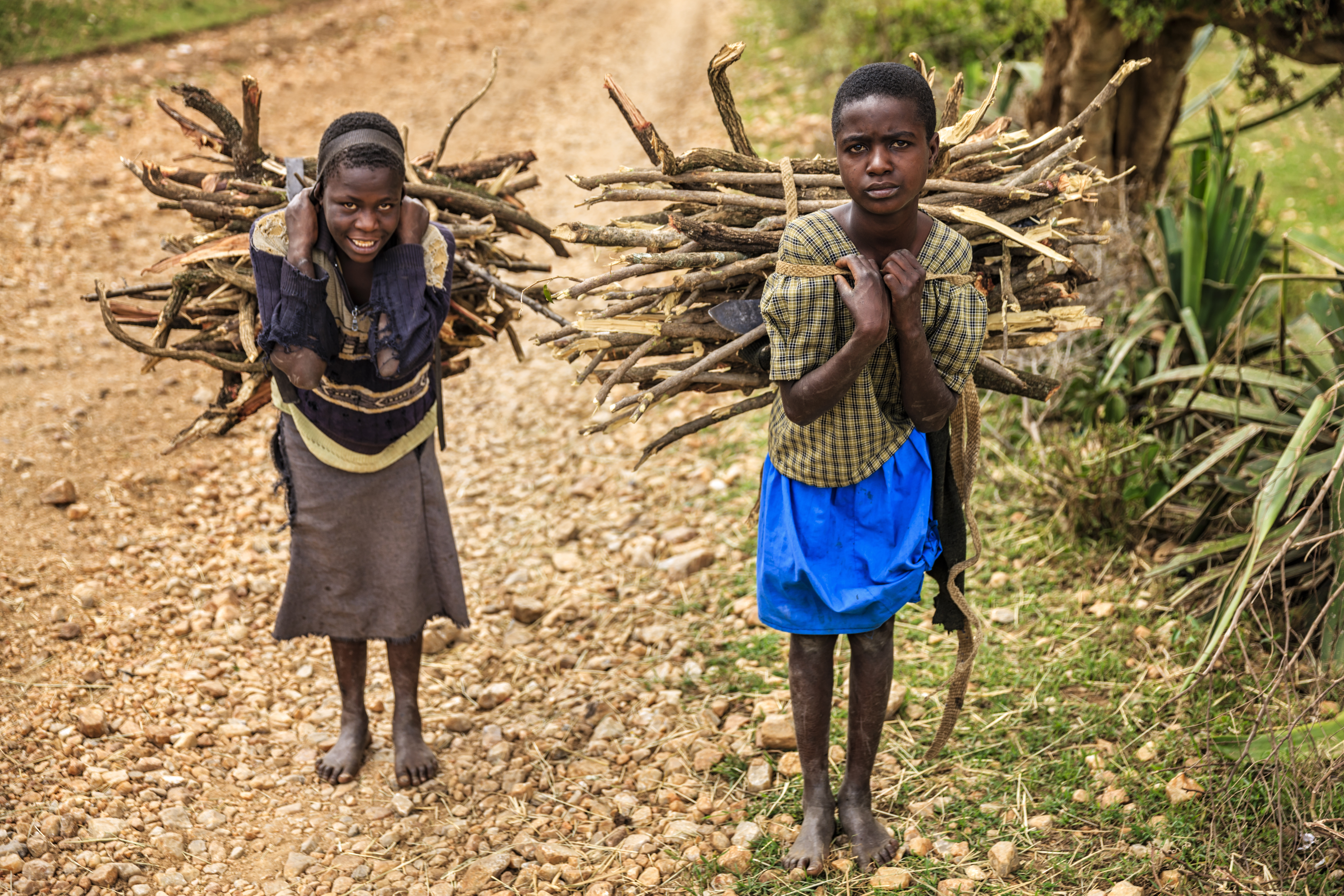 Whereas,
The World Bank
said that the extreme poverty level for pay in a day is $2.25. So these poor farmers are literally having to use kids to subsidise them because they can't afford to live on that. 
The International Labor Organization estimates that more than 72 million children in sub-Saharan Africa — nearly one in five — are affected by child labour. Deutsche Welle (DW)
The big chocolate companies have been getting away with this, essentially, for a long time. Of course, they've said
"we're going to do this, we're gonna do that"
. But the problem is persisting. 
There was a recent article in
The Times
newspaper, which said that the EU are considering a ban on the importation of chocolate harvested with child labour. Now, in response to that, all the big chocolate companies suddenly started putting out press releases, saying
"oh, we've got a plan to eradicate this problem over the next 8-10 years.
The problem is there.
It's known about.
It comes down to what they're paid."
Whereas, PLAYin Choc's® cacao comes from Peru and South America, is slavery-free and farmers are paid more for organic crops.
They are also featured on the
Slavery-free chocolate list
which highlights chocolatiers that use ethically sourced cocoa and are not in partnership with any complicit companies.
---
Keep reading for an exclusive exhibitor interview with Dominic Simler
---

About PLAYin Choc®
"One of the reasons
Maja created this recipe
is because we're all lactose intolerant in the family. The idea was to create
milk-tasting
chocolate without the milk.
It is vegan, but it's also suitable for any child or adult or
any diet
.
And for common allergens like nuts, dairy, gluten, soy, egg – there's none of those things in our product, so that's an added bonus
for anyone travelling on a plane
."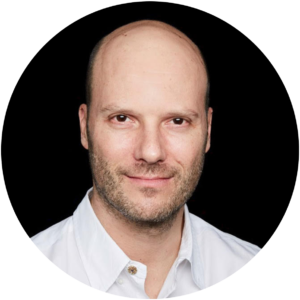 PLAYinChoc's product lines
"We have the chocolate and the toy, which was the first product – that's why it's called
PLAY
in Choc®. But it turns out that the chocolate is very good!
So we sell the chocolate in packs of 3 minibars, 6 minibars and 10s. So 30, 60 and 100 grams in the vegan milk flavour – which is the same flavour for toys. 
"We are always looking at what more we can do." Dominic Simler
And we sell it as a dark chocolate as well for adults and the packaging is more adult-oriented. I think
we've won over 34 awards, of which
over
22
of them are for the chocolate.
We've won "The World's Best Plant-Based Chocolate", in 2022.
In America, we've won the best vegan chocolate gold medal, two years running. In the UK, we've got "Great Taste Producer" and we've won "
Great Taste Awards
" (
which only get
if you've won something like 3 out of the last 5)
. And there's also been awards for the design and the whole sustainability of the product.
"We're a chocolatier. We make it ourselves. That's the difference." Dominic Simler
From your company's perspective, how do you view the issue of sustainability onboard, currently?
"One of our core company founding principles is
the reduction and elimination of single use plastics.
Our products are all plastic-free, made from recycled and recyclable paper and our chocolate is wrapped in home compostable, marine biodegradable plant cellulose film.
Anything that can reduce and eliminate single use plastics on board is something we support."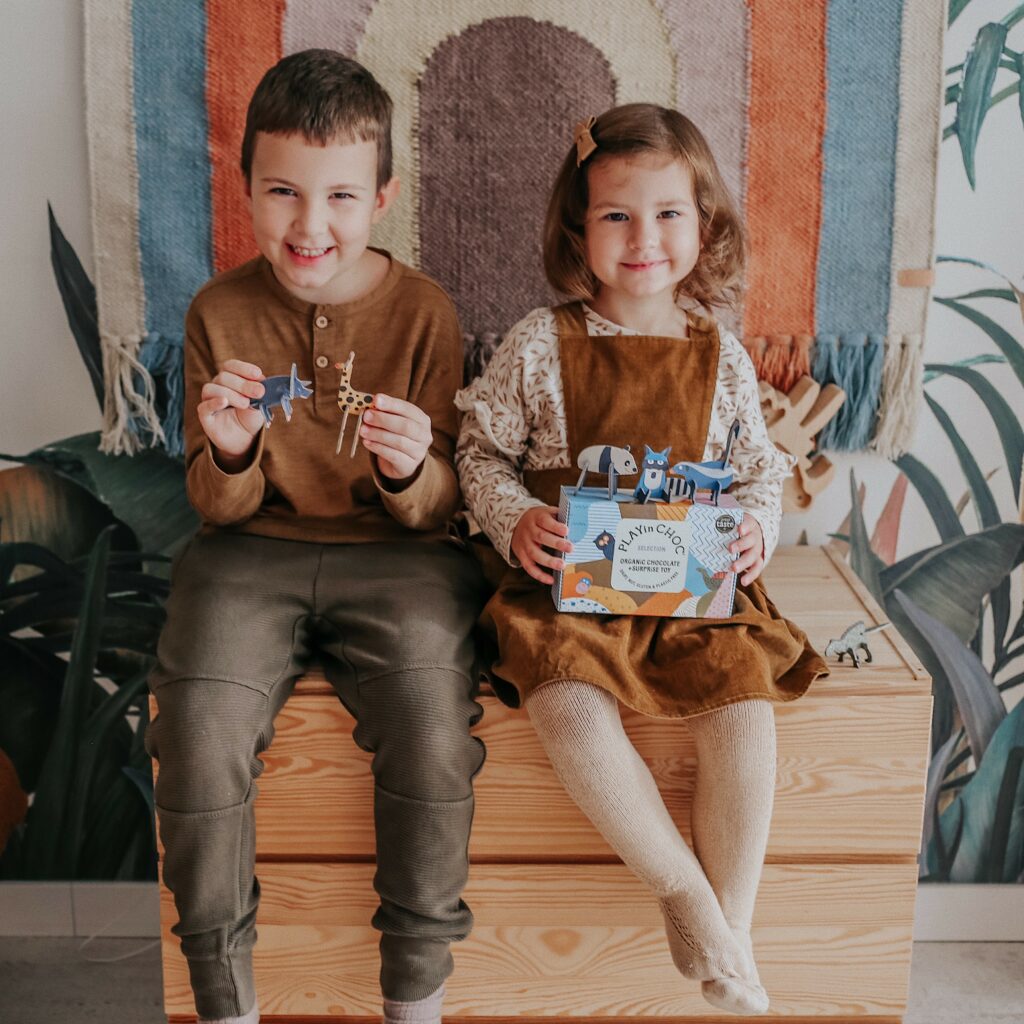 What is driving those changes and how does it affect your business?
"Consumer preference, government legislation,
Environmental, Social and Governance (
ESG) mission statements from large corporations –  all contribute to
the demand for ethical and sustainable products
. 
From our perspective, PLAYin Choc® was founded on these principles in 2016 on inception."
To what degree is being more sustainable a consideration within your company operations, products and value proposition?
"Our products have been created with sustainability in their DNA. Our value proposition is to offer our customers products which are ethically made, plastic free and sustainably made.
Our toys are made from 100% recycled paper board. Our chocolate is wrapped in home compostable, marine biodegradable plant cellulose.
We are always looking at what more we can do
– for example, we use carbon neutral  couriers for deliveries of our products; we use dissolvable corn starch as void filler when occasionally needed."
Thinking about your supply chain, which steps do you take to ensure everyone focuses on sustainability and environmental impact?   
"We look at our supply chain carefully to ensure
all our suppliers have sustainability at the forefront
of what they do and the components and services they supply us with must be sustainable and sustainably delivered."
How do you believe your customers are benefiting from this? 
"Our 4 mission goals for our customers are:
Promote healthier organic treats

with no allergens, no refined sugar and 1/3 less sugar overall. 

Eliminate single use plastics

– our products don't contain them.

Educate about our planet's biodiversity

– through our animal fun facts cards 

Offer an ethical alternative

– this means no child, slave or animal labour being used to harvest cacao or any of our ingredients."
What would you say is your biggest challenge in becoming more sustainable?
"We manufacture everything in the UK and export worldwide so using carbon neutral modes of transport on exports, utilising carbon offsetting is a goal we are working towards."
Do you have any sustainable certification or specific stories regarding the impact of the sustainability work you've done?
"PLAYin CHOC® is Organic certified with the UK Soil Association; we are Vegan certified;  our paper is FSC and carbon balanced certified."
What are you most looking forward to at the next WTCE event?
"Meeting new and existing customers, showing them our new products and showcasing some of our latest award wins –  34 international awards to date and counting!"
Are you launching any new products during the show? If so, what visitors will see on your stand?
"We will be showing
our new ToyChoc Box

®

Sea Animals range
– for this range we are working in partnership with the Sea Life Trust – helping to protect the world's oceans."
What are some of your biggest successes from exhibiting at WTCE?
"
Pre-pandemic we exhibited and listed with Gategroup
which culminated in our products being carried by Norwegian Airlines on 100 routes in January 2020.
Post-pandemic, we listed with Tourvest and our products are carried on British Airways European short haul routes, several TUI European routes starting May this year. And onboard PLAY airlines.
We met PLAY at WTCE last year. The product is perfect for them:
PLAY
in Choc® and
PLAY
airlines! They love that and it's available on their 27 routes from Iceland (
the 30g organic vegan milk chocolate
).
We are also carried on DFDS ferries, Czech railways, and are in discussions with several airlines we met last year."
PLAYin Choc® are committed to ink sales of each product to a charity. That's why they've recently partnered with Sea Life Trust, benefiting from the sale of their new range of Sea Animal TOYCHOC® boxes.
---
---