One of the most convenient ways to reach faraway destinations is still through airline travel. However, despite decades of experience, travelling by airline can also be stressful. Air travel can induce stress levels in different ways. In this article, we will dig deeper into the reasons behind the stresses of travel and explore possible passenger experience enhancement strategies to combat this problem.
Stress and comfort onboard
Travelling by aeroplane is supposed to be relaxing. That may not be always the case, but airlines have the opportunity to enhance comfort onboard through their food, drinks, amenities, and cabin components.
Cabin components, such as comfy seats, sufficient legroom, and adequate storage space, can help passengers relax and feel more at ease. Ambient lighting, soundproofing, and temperature control are other areas that are great upsides to passenger experience.
Providing travellers with a range of healthy and inclusive meal selections may not only help their physical well-being but can also enhance overall mood and satisfaction. This also goes for including non-alcoholic options on the onboard menu. Amenities such as Wi-Fi, in-flight entertainment systems, even blankets and pillows that offer additional comfort and relaxation to passengers can all contribute to this goal.
Some airlines are even applying sensehacking to the way they enhance passenger wellbeing in flight. A multisensory atmosphere while flying is not necessarily conducive to promoting inflight passenger wellbeing. Therefore, airlines need to come up with stress-soothing service strategies by sensehacking the inflight passenger experience.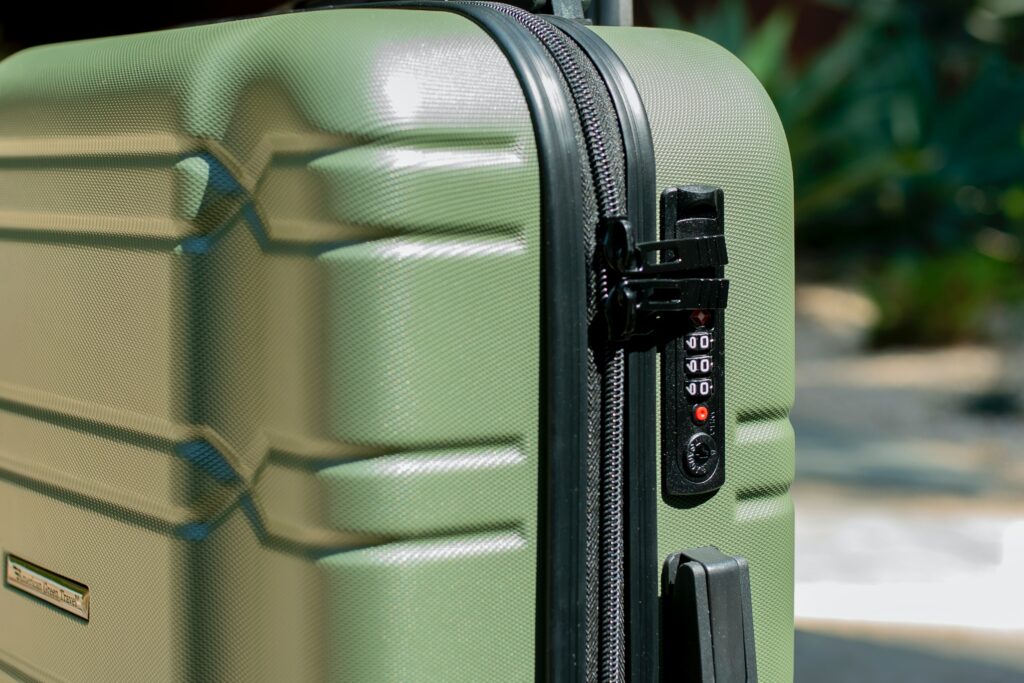 What are stress and comfort?
Travel stress is defined as the situational anxieties, pressures, or challenges of travelling. The problems one encounters while travelling can be a bit harder to manage in a new or unfamiliar environment. The travel stress one goes through with airlines may be the result of long wait times, flight delays, and other disruptions.
Meanwhile, comfort during travel can be defined as the feeling of physical and psychological ease, relaxation, and satisfaction during travel. Airlines may be able to achieve this through various factors such as high-quality food and drinks, comfortable seating, adequate legroom, personally-controlled temperature control, and other amenities.
What potentially causes stress during travel?
The International Air Transport Association (IATA) released its 2022 passenger survey results, which reveal that the top three areas passengers stress about the most during their travel are transfers, immigration, and baggage.
Airport transfer is a stressful area for most passengers, as it involves a lot of work, including deplaning, navigating through the airport to another terminal, boarding your second flight, potentially picking up and transferring your luggage, and going through airport security again. If your first flight's departure is cancelled or delayed, you're likely going to miss your connecting flight, which is indeed stressful.
On some occasions, the checked-in luggage of a passenger will be sent directly to the destination ahead. But sometimes, this does not happen as planned, which can give passengers added baggage collection problems. Lengthy layover times can also increase the stress of travellers whilst connecting.
In the IATA survey, passengers pointed out three areas for improvement for connecting flights:
not having to pick up or recheck bags
not having to go through security screening
and not having to go through immigration
At immigration, people are easily stressed out when responding to the authorities' questions. In fact, immigration requirements have even discouraged some individuals from travelling. The main factor behind this is the complexity of the immigration process.
"2 out 5 travellers have been discouraged from travelling due to immigration requirements"
Aircraft turnarounds can also be a source of stress in air travel. During a turnaround, aircraft may incur ground damage as a result of the movement of another aircraft or other ground support equipment. This can also lead to collisions and wingtip clipping. Turnarounds can also cause untimely ground handling, which leads to flight delays and added costs for airlines.
Another source of travel stress is turbulence on flights, which results in passenger concern regarding safety. But, as Captain Laura Einsetler, an aviation blogger and commercial airline pilot with over 30 years of flying experience, reiterates, turbulence is not something to be concerned about because aircraft are built to withstand severe turbulence for long periods of time.
And let's not forget the stress check-in procedures bring. Queuing for desk check-in and bag drop can take a long time, especially for those who are travelling with large families or who have certain items like strollers or sports equipment. IATA survey respondents say that they would like to get through the airport as quickly as possible, thus suggesting that checking in should be improved to reduce their stress.
What can contribute to comfort?
There are several things that airlines can improve to ensure the comfort of their passengers.
Premium economy class seating, for instance, offers increased seat pitch or more legroom, a larger recline option without affecting the other person at the back, and increased width. These seats also come with adaptable headrest cushions, a footrest, larger seatback screens, USB power, and additional storage space. Premium economy cabins are offered by various airlines like Emirates, Qantas, and Singapore Airlines.
Airlines can also improve in-flight entertainment to help passengers pass the time during their trip. The right cabin temperature and air quality can also help keep travellers fresh, which is something airlines should be mindful of. Regularly disinfecting surfaces and keeping restrooms in airlines well-stocked also add to the level of comfort passengers' desire.
Levelling up in-flight food and beverage offerings is another solution. According to a report by Mintel, Springwise and LSG Group presented by World Travel Catering & Onboard Services Expo, airline food and drink served with well-executed presentation lifted the mood of passengers.
Sustainability is also a pressing concern among passengers. More plant-based and alternative meat proteins are expected to be included in in-flight menus not only to offer increased choice but to help reduce the airline's carbon footprint.
Passengers may also be given the option to purchase carbon offsets or invest in environmental projects, like tree planting schemes or solar panel building. However, not everyone practises carbon offsetting.
"More than 80% of passengers don't offset their flight carbon emissions."
IATA Passenger Survey
Why are stress and comfort so important?
While price is an important factor when choosing an airline, comfort onboard is becoming more influential. A study of passenger attitudes by air traffic service provider NATS shows that passengers are placing importance on the quality of on-board facilities. Seven in ten respondents say they would never fly with an airline that has a reputation for delivering bad service or performance.
NATS operations director Juliet Kennedy adds that a number of people would be willing to pay more for a flight if they thought they would get a better flying experience.
Comfort onboard plays a crucial role in determining passenger satisfaction, brand loyalty, and potential public relations for airlines. Passengers who have a comfortable experience with an airline will likely result in positive word-of-mouth recommendations and higher customer ratings.
A positive experience may also lead a passenger to be loyal to a particular carrier, which can deliver long-term revenue growth and a competitive advantage over other airlines. IATA's Airs@t Customer Satisfaction Benchmark report supports this, saying that there is correlation between satisfied passengers and airline market share.
Moreover, positive reviews about airlines increase brand awareness. We can see this in the power of social media and how it affects individual opinions about reviews posted online. As simple as someone posting in their social media account about their experience with an airline can have a significant impact on the carrier's image.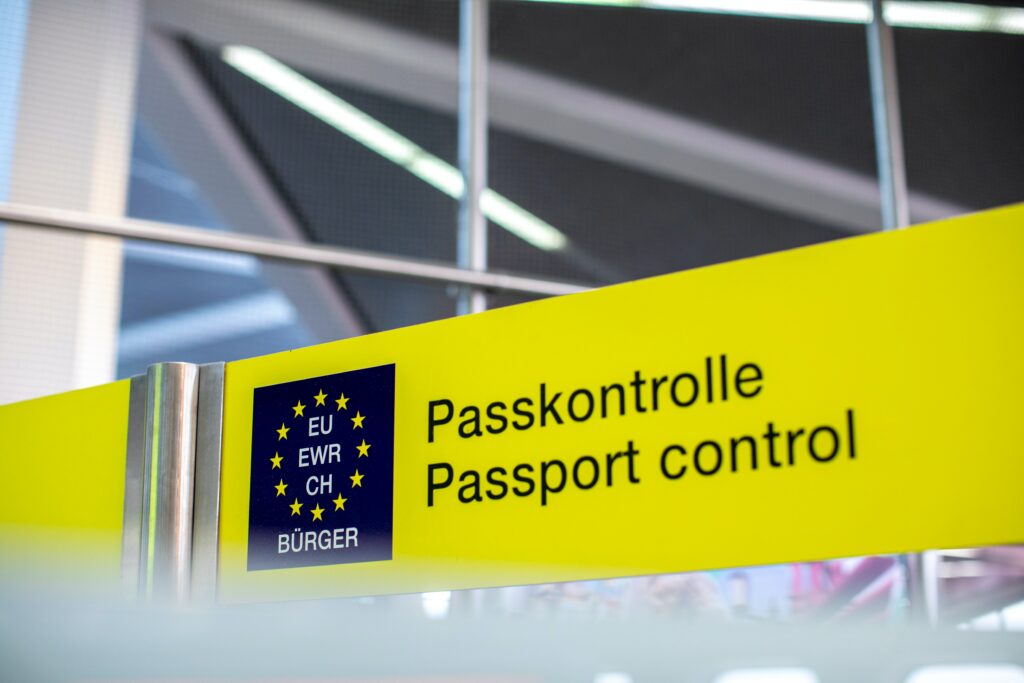 What is proven to reduce stress and increase passenger comfort?
These are some solutions that airlines can implement to reduce stress and increase the comfort of passengers:
Self-service bag drop
Baggage handling is one of the major stress areas for passengers, as per IATA's passenger survey. The survey says that 2 in 5 passengers have had their bags mishandled, which has left them dissatisfied. Self-service bag drops give passengers control and enables a more efficient and streamlined check-in process.
Cleanliness and hygiene
A study conducted by Honeywell shows that cleanliness and hygiene are top priorities when choosing flights. This shows that cleanliness increases a traveller's confidence in an airline. This also led to passengers giving airlines positive ratings.
Staying connected
60% of passengers consider Wi-Fi connections on flights a necessity. Wi-Fi is already such a vital part of our daily lives that passengers believe it is fundamental for flights to have it. Passengers rank in-flight Wi-Fi as the fourth most important factor in selecting an airline. Access to in-flight Wi-Fi leads to more productive business trips and may even help nervous flyers.
Air quality and temperature control
44% of passengers believe that recirculated air in a plane spreads germs or viruses. Thus, taking care of air quality takes this stress away from airline passengers.
The right ambient temperature, and more personalised controls, can also help passengers feel relaxed and comfortable throughout a flight.
How are carriers combatting stress onboard?
Fraport and Lufthansa formed the 'FraAlliance' joint venture to implement innovative, future-focused measures to deliver significant value to customers. One of the venture's plans is to take a customer-focused approach to developing products and services.
FraAlliance's projects include the new MX2 security-lane design that uses CT scanners for security processes and the 'Lab Gate' which allows customers to play minigames and collect points in exchange for vouchers.
Passengers who wish to utilise digital identification will be pleased to know that Air Canada is piloting facial recognition technology on select flights. The digital identification option is now available when boarding flights to Winnipeg. It will also be used for eligible customers entering Toronto Pearson International Airport's Air Canada Café.
"75% of passengers would be eager to use biometrics instead of passports or boarding passes"
IATA Passenger Survey
Other airlines have been implementing new cabin concepts to attract more customers. Singapore Airlines boasts of its six first-class seats on its Airbus A380s that offer an unrivalled amount of personal space. Meanwhile, Qatar's business class seats can be converted into a double bed or a pod.
In the premium economy class segment, KLM's cabins are intimate and tastefully designed, with 28 recliners spread across four rows. Emirates' new premium economy, on the other hand, features 484 seats across four classes, onboard showers upstairs, and an onboard bar.
When it comes to food and beverages, Singapore Airlines also offer a "Book the Cook service". Passengers onboard First Class, Business Class, and Premium Economy can pre-order their meals from a much wider selection of food than the regular in-flight menu. Gourmet meals are made by the airline's international culinary panel, prepared at least 24 hours prior to the flight.
Australian carrier Qantas' premium passengers are welcomed with a complimentary sparkling wine, cocktail, or juice upon boarding. The airline then serves meals on custom-designed tableware. Those seated in the premium economy class of All Nippon Airways can also order from the business-class drink menu, which includes shochu, Umeshu plum wine, sake, red and white wine, and Champagne.
Looking to the future
Air travel is supposed to be a fun experience, yet there are undeniably times when carriers have failed to provide passengers with full, positive service. While we can see the efforts of airlines to meet passengers' satisfaction, there are still some areas that offer room for improvement to prevent the stresses of travel.
The comfort of passengers throughout their trip should be given the utmost importance. As such, happy customers result in increased brand awareness and long-term revenue growth for airlines.