Food is a necessity when flying. But what happens to untouched or leftover airplane food? It simply goes to waste. All in-flight food that passengers do not finish is considered contaminated and is immediately disposed of upon landing.
Airlines follow strict regulations when it comes to airline food service to avoid spreading food-borne illnesses from one place to another. Unused food often cannot be reused or donated.
And food waste onboard not only hurts airlines' goal of improving sustainability but also their bottom line. Read on to learn more about how the aviation industry is dealing with the future of the food and beverage industry onboard.
Food & beverage and waste trends
Pre-pandemic, food and beverage were identified as key drivers of passenger satisfaction among travelers. Because of the pandemic-era restrictions, including some airlines suspending alcohol service onboard, there have been sharp declines in passenger satisfaction with food and beverage offerings.
Now that air traffic levels have been slowly rebuilding, airlines can get ahead of industry competition by being in tune with customer expectations and flexible with new food and beverage trends.
The future of the food and beverage industry onboard is focused on three areas:
quality
higher handling standards
and streamlined technology and experience
Airlines have been exerting efforts to improve the quality of their food offerings. Many passengers have also become more conscious of their health, and that is why airlines are expanding their menus to offer healthier airplane food options.
For instance, Qatar Airways has included plant-based vegan dishes in its menu, while Turkish Airlines has nine special dietary meals available. In addition, passengers want to see all nutrition information and ingredients used in the inflight food and beverages served to them.
"We're listening to millions of social conversations to see what kind of ingredients are trending in each individual country."
Sustainability matters, and that is why airlines are working to reduce food waste, as well as replace plastics with paper and compostable materials and recycle. Sanitation measures are also being strictly enforced to give passengers peace of mind with their airplane food.
To enable more streamlined food service for airlines, various types of technology are being implemented. Airlines are implementing tech-based systems to track passenger ordering behaviour. Emirates operates a food waste management system enabled by artificial intelligence (AI), Winnow Vision, which uses computer vision and machine learning to reduce inflight food waste.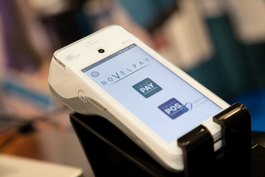 Another way airlines can reduce food waste is by allowing passengers to pre-order their meals. Pre-ordering meals gives airlines more information about what passengers prefer, thus increasing efficiencies and minimising the chances of producing food waste. This leads to greater efficiency and higher customer satisfaction.
Qatar Airways and American Airlines allow passengers in Business or First class to pre-select their meals. Meanwhile, all United Airlines passengers can pre-order meals, snacks, and drinks up to five days before their trip.
If the passenger forgets to pre-order, buy-on-board service is often still available. Here, passengers can order airplane food right from their cellphones. Contactless payment options are now also available onboard.
Food waste – sustainability and reduction
Achieving net-zero carbon emissions is the top goal of airlines. But to do this, there are several areas that the industry needs to address, including food waste. The global problem with food waste is being tackled by every industry.
In fact, the Food Waste Index Report 2021 shows that around 931 million tonnes of food, or 17% of all food sold to consumers in 2019, went into the waste bins of households, retailers, restaurants, and other food services. Overall, around 30% of all food production is wasted systemically.
In the aviation industry, reducing inflight food waste is equally compelling. According to the IATA Cabin Waste Handbook, 5.7 million tonnes of cabin waste were carried into the air and brought back down again in 2017.
Biosecurity concerns are also a challenge in airlines. Because countries have different regulations when it comes to international catering waste, reusing and recycling can often pose challenges difficult.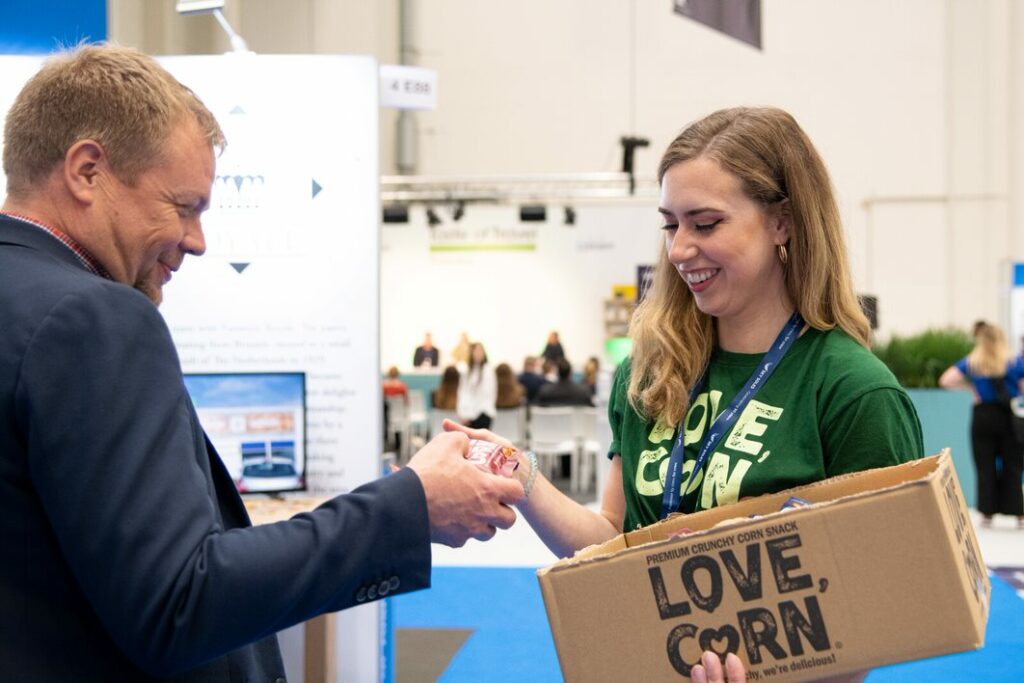 To help alleviate the problem of airplane food waste, Swiss International Air Lines (SWISS), for example, have teamed up with the app platform "Too Good To Go" in 2021 to sell any unsold fresh food items at a lower price.
Meanwhile, Japan Airlines (JAL) provides its passengers with the option to skip meals on board. This is the airline's approach to reducing the number of meals prepared and the chance of food being wasted. JAL Royal Catering will also help in recycling 100% of the food and beverage waste from in-flight meals through composting, which will be used as fertilizer.
Another way that airlines can deal with the problem of food waste onboard is by introducing alternative airline food packaging solutions. Some airlines have started removing the use of single-use plastics, while others have been partnering with suppliers to replace plastic cutlery with biodegradable or even edible tableware products.
An Indian company that specialises in flexible packaging solutions and polymer sciences, UFlex, has launched different solutions to cater to the sustainability needs of airlines. The company produced paper cups with an eco-friendly aqueous dispersion application coating, which enables easy recycling of paper products, post consumption.
It also offers a special high-barrier packaging technology that preserves the natural properties of its contents and prevents degradation.
Food tracking
Airlines are using data analytics to further understand which products will or will not sell on board. This helps airlines increase their ancillary revenues and reduce waste. The airline catering company, Gategroup, for example, is working with UK-based Black Swan, a leading analytics and insight company, to predict trends and shape its retail offerings. Its data analytics program allows them to create dishes that cater directly to passenger expectations.
AI is also being used in airline food tracking. Through AI, airlines can analyse consumer trends, to better track which food items are/are not popular among customers, and optimise food and beverage loading. The use of AI has helped airlines increase the quantity of excess food donated to local communities to support hunger relief efforts.
Accelerated digitalisation gives airlines a better understanding of food waste and the ability to implement processes to reduce losses. China Eastern Airlines, for instance, is using big data tools and just-in-time methodologies that help its inflight catering facility to minimise food waste. Its system gives real-time information that helps in making timely adjustments to inflight food before delivery.
The AI and machine learning capabilities of Emirates Flight Catering (EKFC) uses a camera and a set of smart scales to learn about different foods being thrown away and the corresponding financial and environmental costs. Then purchasing can be adjusted accordingly.
Etihad Airways, in cooperation with Lumitics, uses computer vision and machine learning to identify types and quantities of uneaten meals based on the design of various meal foil packaging. This is just one airline's way of planning inflight catering efficiently to reduce food waste and improve the guest experience.
"By digitalising processes, caterers can reduce the manual effort required to adjust production data, thereby accelerating production."
What are the solutions?
Together with Foodcase International, World Travel Catering and Onboard Services Expo (WTCE) put out a study that looked at the biggest food and drink sustainability problems in the aviation industry. Some airline operators are focused on reducing food waste alone, while others are also eliminating airline food packaging waste, not only for sustainability but also to maximise revenue streams and bring down costs.
And suppliers share the same sustainability goals as airlines. Suggestions include using a single material for airline food packaging for easier sorting and using more sustainable materials. Airlines are also looking to reduce airplane food portion sizes and packs to eliminate food waste.
And improving the overall food service process for airlines is part of the solution. Over $2 billion worth of investment has been made to improve the inflight customer experience at Emirates. One of the airline's improvement efforts is adding elevated meals and Vegan choices. More inflight food selections mean more customers get their preferred food, thus minimising the chances of having unnecessary food waste.
Emirates is getting fresh greens from Bustanica, which is the world's largest vertical farm, and is always looking for local farms and food suppliers to serve the freshest food on board. Just like Emirates, other airlines can also cut costs by working with suppliers offering organic solutions.
Procurall, a new business that sells amenities, has been giving JetBlue, American Airlines, United Airlines, and Copa Airlines amenity kits, soft goods, personal protection equipment (PPE), and eco-friendly food and drinkware.
What are airlines doing to respond?
Airlines have been implementing different types of technologies to track airplane food waste as a measure of which kinds of food they should serve more of and to reduce the amount of cabin waste generated.
MOST, a technology company, works with PLAY, a new Icelandic low-cost airline that flies between North America and Europe. MOST helps PLAY with onboard shopping and payments.
MOST's end-to-end payment solutions enable passengers to order inflight food and beverages and pay with all major cards or digital wallets worldwide. This end-to-end payment solution makes for a seamless airline food service experience for passengers and also helps airlines prevent food waste later on.
Airlines are also partnering with the Mediterranean foods supplier, Dina Foods, as the company has recently adopted QR codes for its products. While the main intention of the QR code is to share varied and accessible recipes to its customers, it also gives the company insights into consumer trends and behaviour.
The QR codes give insight as to what regions particular products are being scanned in and how often. This information is also helpful to airlines in planning their inflight food offerings.
Robotics are even being employed to further elevate food service for airlines. Pittsburgh International Airport will attempt to use a fully autonomous delivery robot, Ottobot, for contactless delivery of beverages to passengers. Volunteer customers will be able to order and receive beverages at designated drop-off points in Pittsburgh International Airport's Airside Terminal.
This will offer a smooth experience to passengers who are focused on checking their bags, navigating security, and finding their assigned gates. If the trial is successful, passengers will be able to order and pay from their phones through the Ottonomy app. Passengers can comfortably relax while waiting to board flights and have their airplane food and beverage orders delivered to them through the Ottobot.
Future-forward on waste
Technology will continue to play a vital role in providing passengers with a more coherent onboard experience. Through technology, passengers can now pre-order their food before boarding and even learn about the nutritional facts and ingredients of their desired inflight food and beverage selection.
It also allows airlines to track which items which better resonate with passengers, thus, bolstering and optimising anciliary revenue streams. In this way, airlines can better serve passengers and meet their airplane food and beverage demands.
On top of that, different kinds of technology can help cut down on waste in the cabin and help the aviation industry reach its goal of having net-zero carbon emissions. And digitalisation can continue to be an enabler for environmental sustainability onboard.
By promoting waste reduction and carefully managing onboard requirements, airlines can prevent the boarding of unnecessary items that contribute to aircraft weight; costing more fuel to carry and ultimately, more money to dispose of.
WTCE exhibitors with potential solutions
LimeFlight Ltd.
LimeFlight offers fully integrated, end-to-end solutions that solve the inflight logistics challenges of airlines. The company helps with planning and managing airline food service, tracking stocks in real time, planning galleys, and more.
See LimeFlight Ltd.'s exhibitor profile
DB Schenker France
DB SCHENKER offers SMART (Station Management Replenishment Tool) to help with the daily management of the supply chain in airlines. Its end-to-end integrated solutions are designed to optimise supply chain, from procurement to distribution.
See DB Schenker France's exhibitor profile
---
---