Discussing ongoing wellness trends in the onboard sector, the WTCE team spoke to three onboard suppliers who exhibited at the last edition of the show: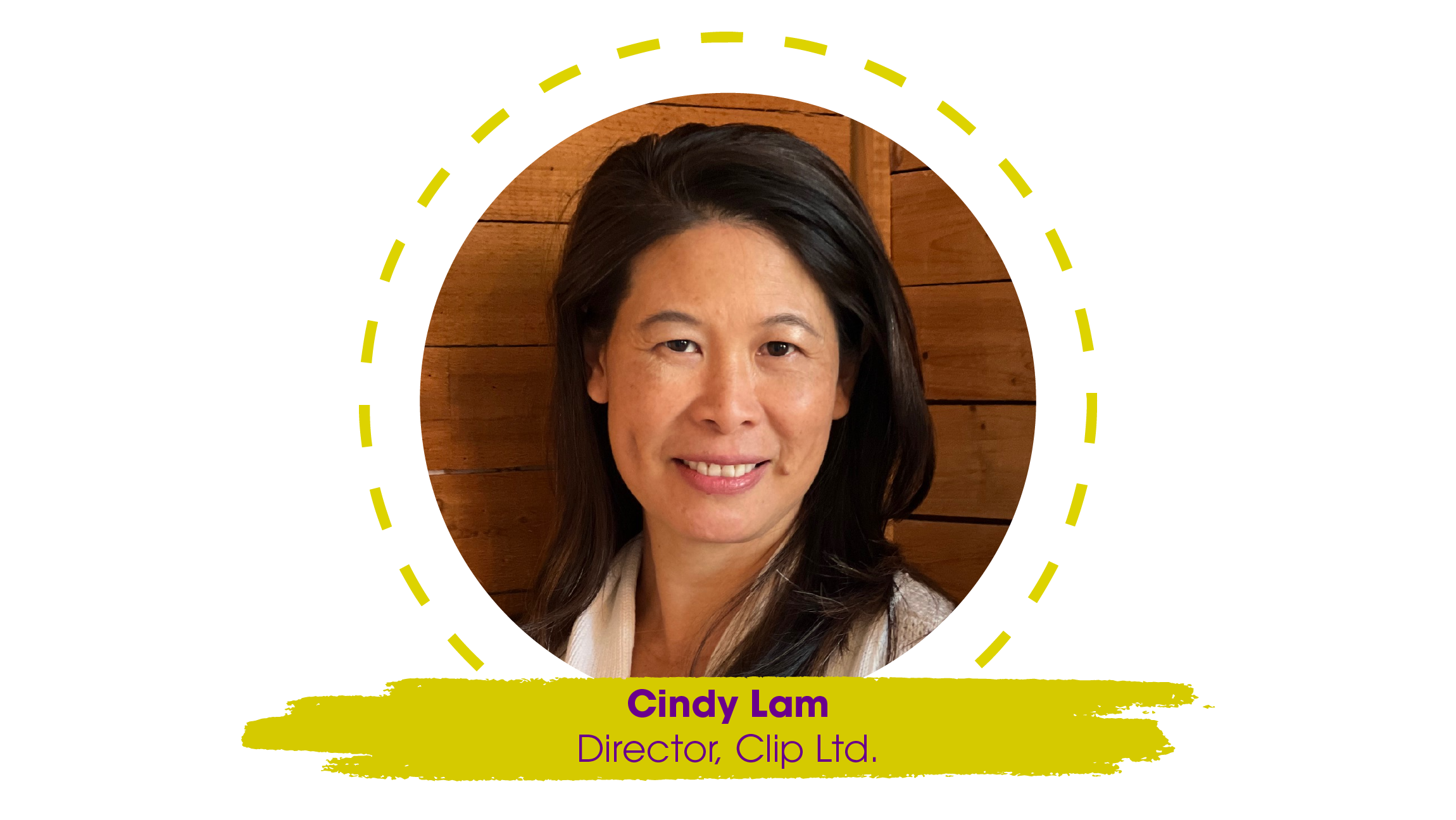 Herwig Mariën, CEO at Wet-Nap Europe BV
Isabelle Maratier, Head Brand & Portfolio UK, innocent Drinks
Cindy Lam, Director, Clip Ltd.
Wet-Nap Europe BV
Wet-Nap Europe specialises in individually packed, luxury wet towels. They serve the catering industry, airlines and healthcare with different sizes and towel types. Their products are manufactured after the highest possible quality standards: ISO 9001, GMP Compliance, Cleanroom production Class K100.
innocent Drinks
innocent drinks is a well-known household name that produces smoothies and juices containing whole crushed fruit. In our talk, we covered the changing passenger expectations regarding health and wellness and innocent's plans for their first year at WTCE.
Clip Ltd.
Clip is a creative and design-driven player in the aviation supply industry. The company provides smart solutions onboard, specifically designed for airline clients.
What do passengers want?
Before looking at what passengers want, it's important for airlines and suppliers to understand who their passengers are. Within the umbrella of "wellness", various segments are looking for bespoke products and services that allay their pain points.
In fact, IATA research has showed that there is a clear increase in older passengers traveling. This increased from 25% to 36% of passengers aged 56 and above (2019 to 2021). And with this, these passengers represent the market segment who spend more on travel but also require more of it. This can include:
travel concierge
itinerary management
mobility services
baggage assistance and more
It's no wonder then, that the intersectionality of health, wellness and accessibility for this segment is driving change, such as airports striving to be dementia-inclusive.
As Isabelle Maratier sees it, "after the pandemic, we've seen the health landscape change quite a bit: the binary of healthy vs unhealthy is certainly being replaced by nuance and holistic wellbeing".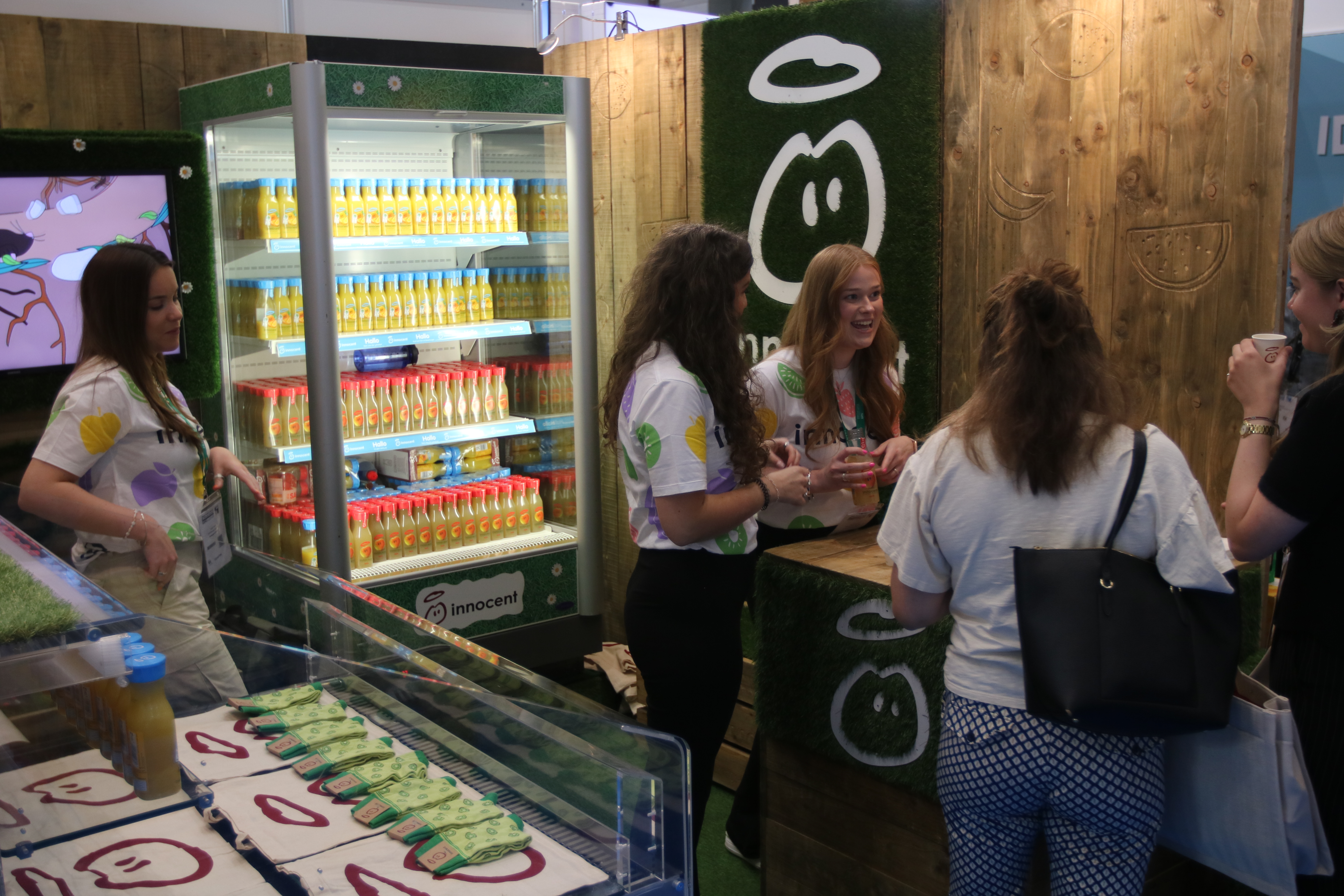 And this isn't just a consideration for elderly passengers. Gen X (born between the mid-1960s and the early-1980s) represent one market who are most likely to embrace products that will help them prevent age-related health issues. They are interested in products that provide health and wellness advantages as well as comfort onboard.
Speaking of a GlobalData Consumer Survey, Lam highlights that "57% of respondents said that a product or service which impacts their health and wellbeing either 'always' or 'often' influences their purchase.
Of course, this highlights the "market demand for health and wellness" onboard, she states.
"It is very pleasant to have live contact with your customers and prospects again. In our case, it is very necessary that buyers can touch and feel what we offer."

Herwig Mariën, CEO, Wet-Nap Europe BV
Simultaneously, both onboard and airside, there's still a strong demand for luxury and high-end travel catering. This is evidenced by the recent openings of:
Luxury Delta one lounges in New York and JFK
Air France's Clarins Spa at JFK
Capital One Airport Lounges in partnership with José Andrés
And Chase Sapphire Lounges
Within the sector "we've seen a shift from simple healthy living to living well, which is more dynamic, zoomed-out and less binary. People are embracing more choice, have a better understanding of the interrelatedness of mind and body and champion more and more a holistic view of balance and variety.
Lam states that as such, Clip "are always listening to what our partners and their passengers want and driving our focus in the relevant directions. We try to support our customers' guiding principles when designing and developing new products which fit their wellness agenda."
So, what exactly do passengers expect of airlines and suppliers' wellness offerings during travel?
Health and wellness
One area which goes hand-in-hand with wellness onboard is, of course, health. Recently, in their Passenger Experience 2023 Report, En Route International found that Gen Z clearly prioritises both physical and mental health.
"They are interested in foods and drinks that offer health and wellness advantages". This is so prevalent that, within this segment:
38% want products which will improve energy and reduce fatigue
35% want improved sleep itself
33% want improved emotional or mental health
29% want digestive and gut health advantages
With these challenges covering a broad range of concerns, Mariën rightly comments that "wellness is of course very broad. For our field, I still find it remarkable how little attention airlines pay to a high-quality fabric that really benefits the passenger."
And this idea of benefitting passengers rather than simply providing them with a product is a stance that Maratier appears to second. "We don't believe we are the only answer to a balanced lifestyle, but we do believe we can credibly be part of it."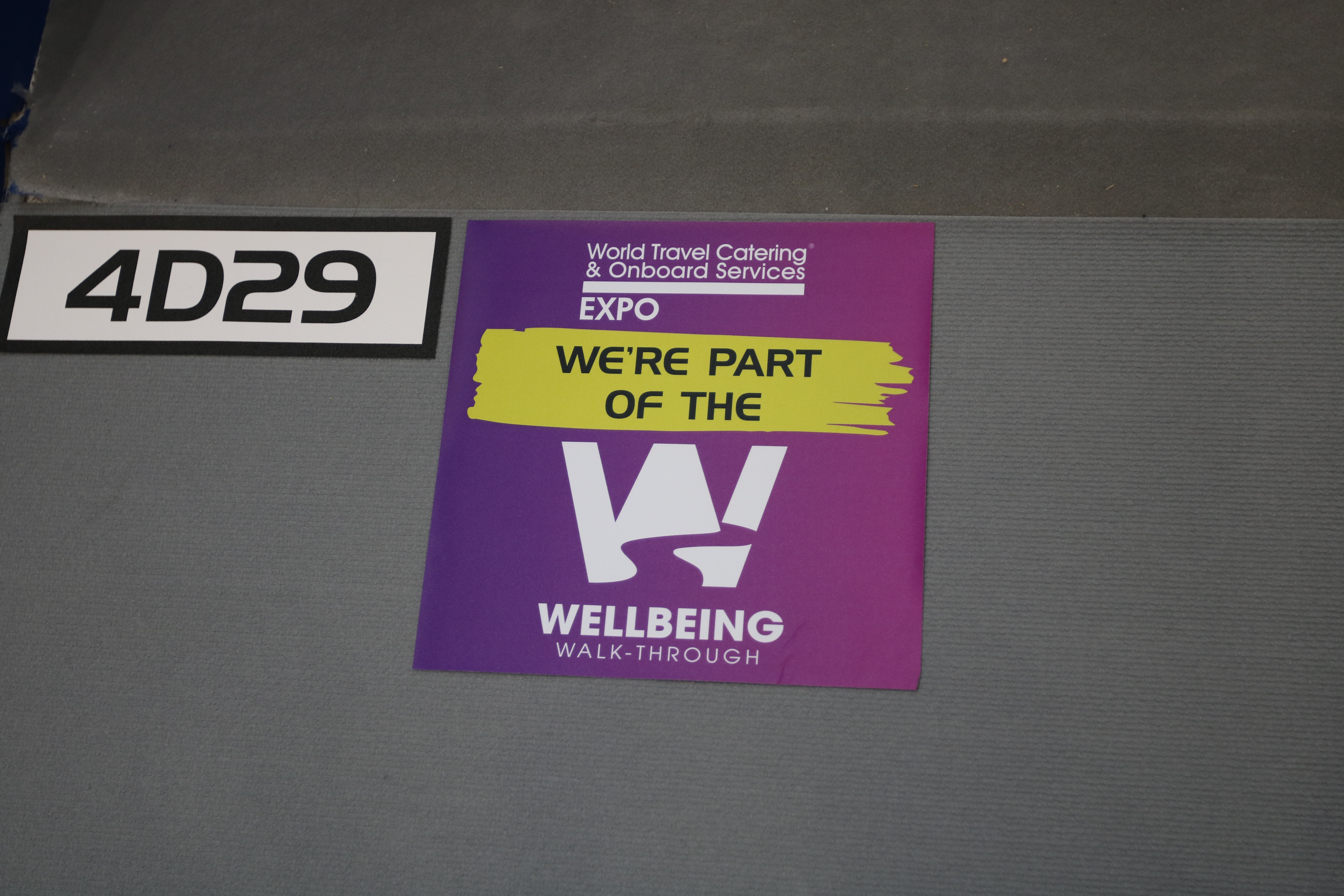 Lam notes that "the pandemic has obviously had a very important impact on our lives and this has heightened our awareness for taking better care of our health and wellbeing. This has led to passengers focusing on their health and wellbeing; whether it's:
hygiene
food safety
healthy meal choices
wellness spaces onboard on or on the ground"
Picking up on the importance of both food safety and meal options, Maratier believes that innocent, exhibiting at WTCE for the first time in 2023, can bring this sensibility across from a retail standpoint.
"When our 3 founders set up innocent, the challenge was clear: people needed to eat more fruit & veg – so they created delicious smoothies to make it easy for people to have their portion of fruits & veg. Today, that mission still guides our company and our culture. We are determined in making it easy for people to have fruit & veg as part of a balanced diet and lifestyle."
"There is no event like it, and we meet many existing, and potential new, customers."

Cindy Lam, Director, Clip Ltd
Of course, however, the crossover between health and wellness is not just physical. "At Clip" begins Lam", "we focus on our team and the wellbeing of our people in finding balance in everything we do. The pandemic touched everyone's lives and mental stress is not something to be taken lightly.
Mirroring the adage that changes starts at home, Lam says of the pandemic and evolving WFH conditions that "having a happy team makes a happy environment and happy customers."
Safety and inflight hygiene
With food preparation and hygiene key concerns for both airlines and passengers, it's clear to see the role that safety and assuaging passenger anxieties can play.
In a post-pandemic world, Mariën sees that "hygiene products are being increasingly appreciated by passengers."
Lam seconds this, stating that "due to the pandemic, passenger behaviours changed and wellness trends for passengers were accelerated."
"It's the industry's and passengers' focus on hygiene, well-being and technology that are driving our industry today. Passengers want to feel safe on their journey, so sealed products, hygiene and cleanliness are important."
Adding to this, Mariën states that, "in my opinion, wellness on board is twofold. First and foremost, the passenger must feel good and safe. Things like tasty meals and inflight entertainment contribute to this."
And whilst hygiene is "less visible", it's clear that it's still a chief concern for passengers. Nowadays, though it has moved from a compliance issue to "services that offer passengers a better, more people-centric and reassuring way to travel with a focus on wellness."
Comfort in the cabin
Another area where a multitude of onboard suppliers, from amenity kit to inflight beauty product providers, can contribute to wellness is comfort.
Recently, a survey found that 78% of respondents indicated that improving the ability to sleep onboard was of vital importance.
And, while companies like Wet-Nap "always strive for the highest possible quality; for comfort", well-being onboard isn't exclusively a product concern. Studies have found that the impact of flight attendants on the flight itself and the passenger's well-being during it shouldn't be underestimated.
As mentioned by Kelly Stevenson in a recent PAX roundtable, the role of cabin crew is crucial. "So long as the crew delivered good service and passengers felt like they were wanted…that was the crux of a good or a bad flight."
"Being able to meet and reconnect with friends in the industry is why we exhibit."

Cindy Lam, Director, Clip Ltd.
Hacking the senses
One way in which comfort and, thus, wellness onboard can be "hacked" is via sensory stimulation. In a recent report for WTCE, Professor Charles Spence, University of Oxford highlighted how everything from music to mood lighting can have positive effects on passenger experience onboard.
And this is far from theoretical. Qantas are just one carrier who have conducted research regarding similar findings. Their Project Sunrise programme, researched on test flights, deployed Wellbeing Zone seats and vary light, sleep and meal schedules.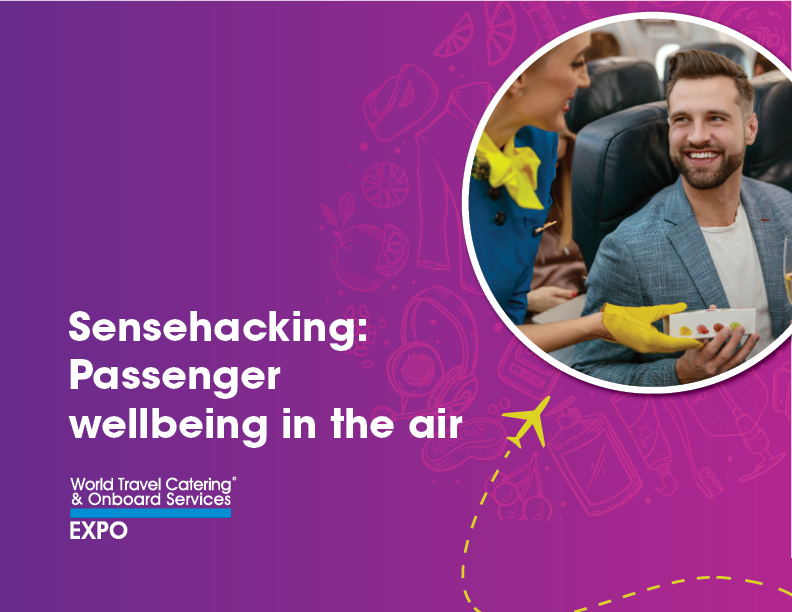 Adding to this, Cindy Lam of Clip says that "the airlines have amplified this by offering enhanced services such as:
mood lighting
wellness cuisines
meditation techniques
stretching exercises
For example, Qantas offers a wellness zone onboard by providing passengers with a physical place to meditate, stretch, and relax and will also offer free healthy snacks and drinks. Moving forward, airlines and suppliers must consider including wellness-focused offerings to help promote a happy and healthy journey for passengers."
To this end, Lam states that "we are helping our customers improve the onboard experience whenever we can. For example, new materials for sleepwear will help enhance passengers' overall sleep onboard.
We are also working with our textiles partner on new sleep fabrics which are not only antibacterial but focused on the well-being of the passenger, with fabrics that provide cooling elements and others which have a warming effect for those who often feel cold inside the cabin."
And for Wet-Nap's offerings, the sensitivity of sense goes the other way also. "There is little point in offering a cheap wet paper towel with an aggressive fragrance. This causes more annoyance than satisfaction with the passenger."
Quality products onboard
As such, passengers are becoming more discerning with what they either buy, or are offered, onboard. Lam thinks that "passengers are more and more focused on well-being so the quality, providence and type of choices" made onboard are just as "important as are the types of comfort items offered."
Mariën believes that the crossover between quality and wellness through hygiene is apparent in their newly launched "VIP towel".
"A very heavy wet towel that can be used dry or cold. Extremely pleasant to use! Thanks to the special cloth fabric, it can be used after refreshment to clean the tablet, table and contact zones. Those are the surfaces where most germs are located."
"I think our type of product speaks for itself. It gives the user a good feeling, the ability to clean their hands and face, and is made from quality, luxury materials."
It's clear that even across food and beverage, hygiene, tableware and lifestyle products, travel comfort and wellbeing is a constant goal for the onboard sector. Fast-emerging market segments like passengers 50 and above as well as Gen Z (people born between 1996 and 2010) are either requiring or demanding a more holistic approach to well-being onboard.
With the potential to impact passenger satisfaction and leverage revenue across several product sectors, the industry must respond to this "shift" towards wellness.
As such, carriers and suppliers will have to continue innovating whilst working transparently to both enhance the passenger experience and engender a sense of wellness across all inflight touchpoints.