As we inch towards the post-Covid era, the current focus on hygiene, rigorous cleaning and mitigating risk of infection will have a lasting effect on how we travel. Hygiene compliance will be subsumed into new services that offer passengers a better, more people-centric and reassuring way to travel with a focus on wellness.
The importance of staying in good health has seen people focus consciously on a healthy lifestyle. Our attitudes to health have become more nuanced, with nutrition becoming the basis for physical and mental wellbeing. Social distancing and avoiding touch has trained us to experience the world through our mobile devices. And, digital tools are increasingly important in the wellbeing arena, including mental health awareness.
Reducing stress through wellness
In response, inflight services and products are helping to mitigate the physical, emotional and mental stresses travellers experience on their journey. A people-centric approach will be at the heart of building travellers' confidence and progressing onboard experiences beyond current hygiene regimes.
Geraint Edwards, Global Head of Service Design at tangerine observes: "Now is the time to be considered and crafty…The smart people in the room are thinking more holistically. They are not thinking about germs and PPE — they are looking beyond this."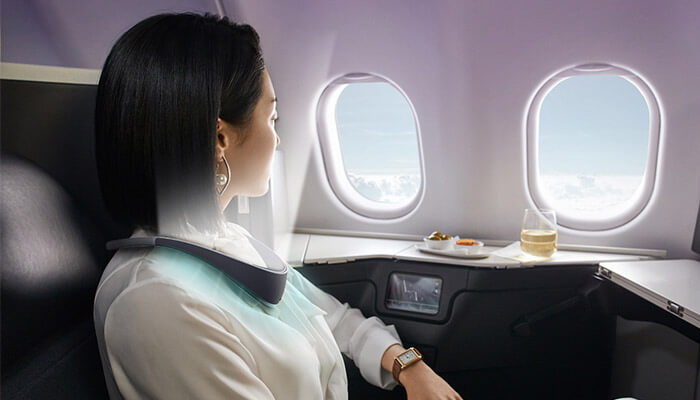 Edwards envisages an opportunity to help airlines "shift the mindset from Covid-compliant to Covid-considered" and make offers more people-focused. One such "Covid-considered" idea is tangerine's solution for passengers who struggle to wear their masks even during a short flight. The VisAir concept is a personal purified air shield device that delivers clean air across the face using in-built HEPA filtration, thereby creating a barrier to any droplet or aerosol particulates.
Sustainability as part of a wellness strategy
Over the next five years, sustainable nutrition and the focus on the environment are predicted to become the underlying factors central to consumers' dietary choices and behaviour, according to The Future of Nutrition, Health and Wellness 2021, issued by Mintel in April.
Daisy Li, Associate Director, Mintel Food and Drink, APAC, says: "Consumers' holistic mindset about health and wellbeing will shift the conversation about healthy diets from 'better for you' to 'better for us'. Diets designed to support individual, as well as planetary, health will be prioritised by consumers."
More immediately, Mintel predicts healthy and nutrient-dense foods will be leveraged to support wellbeing over the next two years. This follows on from increased demand for healthy food and drinks during the pandemic. The study observes that consumers are turning to vitamins, protein, probiotics and traditional medicine remedies to protect their health, especially those related to immunity.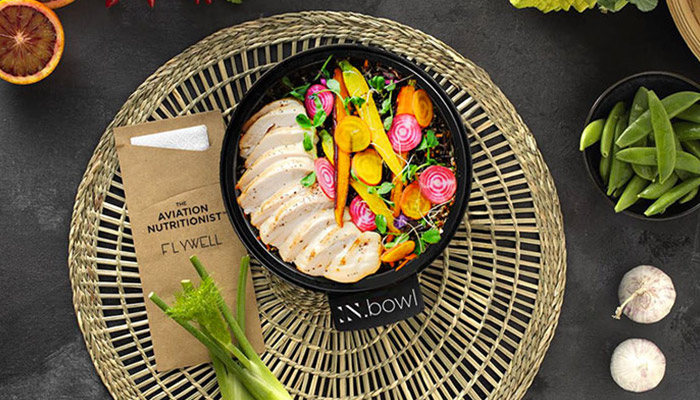 One healthy flying initiative launched in summer 2020 addresses these burgeoning trends. FLYWELL, IN Air Travel Experience and The Aviation Nutritionist combined their expertise in inflight nutrition, wellness, relaxation and fine cuisine to develop the FLYWELL IN.Bowl, a range of one-dish meals using ingredients selected to "balance immunity and body function while ensuring passengers maintain peak physical and mental performance during and after their flight". The one-bowl concept also provides airlines with an efficient and environmentally sustainable in-flight service.
Creating positive emotions
Wellbeing packages that provide passengers with relevant choices, spark engagement and emotional connections can also provide airlines with new service opportunities. Generating positive emotions is an antidote to any wellbeing and health crisis according to brand experience strategist Dr Stathis Kefallonitis, Founder of branding.aero. "Positive emotions enhance the likelihood of learning about wellbeing and reducing stress. This is something that airlines, airports and hospitality providers need to consider," he says.
Matt Round, Chief Creative Officer at tangerine, is also a believer in the power of evoking emotional connections with passengers. To introduce contentment back into flying amid all the essential hygiene precautions, tangerine devised Hidden Gems, an economy meal multi-tiered box concept, with individually wrapped foods that offer an array of flavours textures and aromas, introducing what it terms: "discovery and play as you dine".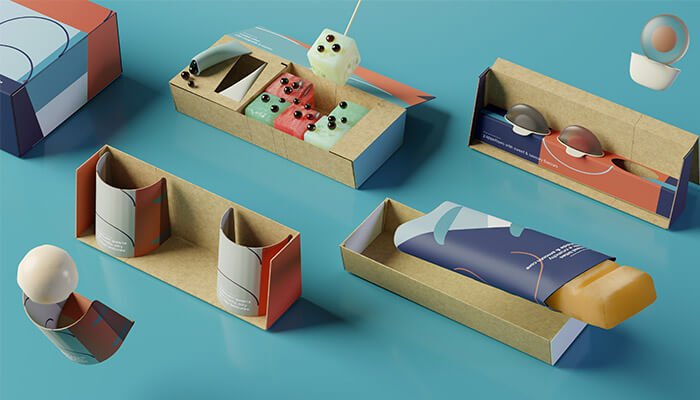 The concept invokes a new service model as Round explains: "Passengers are free to enjoy a tasty morsel at their own pace across the journey. This new mode of service means that not every passenger is eating without their mask on at once and limits the risk of transmission of Covid-19 through droplet infection while passengers eat."
Airlines need to remain flexible
Attention to detail, customisation and flexibility are critical for Kefallonitis. Reflecting that many airline processes, for example in catering, have not changed since the '60s and '70s. He identifies a need to re-think the travel culture and the services around it. He says: "Passengers are likely to be more selective, expect more for their loyalty and be more flexible with their travel plans. Airlines need to intensify their efforts in providing an elevated passenger experience, otherwise passenger numbers may not return as soon as anticipated."
These strategies are at the heart of JetBlue's plans to shake up the transatlantic market this summer, as well as the refresh of its Mint cabin amenities last autumn. The American carrier's Mint revamp included travel kits developed in partnership with WESSCO International, Wanderfuel and nutritionist Sarah Wragge to help passengers feel their best throughout the journey. They feature healthy snacks, supplements and personal care items that take into account the time of the flight and the destination.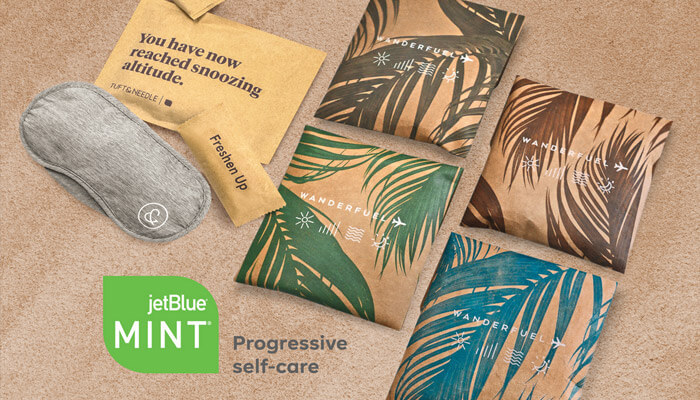 For its new service to London, JetBlue has partnered with the Dig restaurant chain to create a "build-your-own dining" concept. Passengers will be able to customise their meal of main and side dishes via the seat back screen, with the Dig menu featuring seasonal selections of proteins, vegetables and grains sourced from Dig's own farm and small-scale growers.
Mental wellbeing onboard
Awareness of the importance of mental wellbeing is also growing. Among the key wellness trends for 2021, highlighted by the Global Wellness Institute (GWI), is self-care and taking responsibility for our own mental wellbeing. Mental health support through apps is helping users find solutions and perform psychologically calming activities according to the GWI. Its 2021 Digital Wellness Initiative Trends flags up the important role new digital health apps have in taking a preventative approach to improving our health.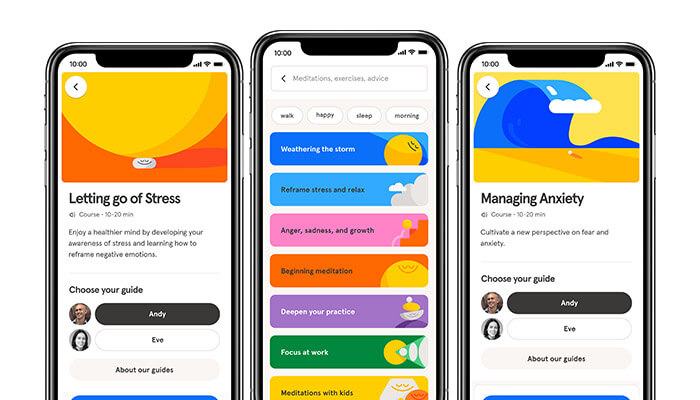 Some airlines have included mindful meditation apps in their onboard offer for some time. For example, Headspace says its meditations have reached over 800 million passengers a year across 12 airlines, including Virgin Atlantic, Air Canada and Cathay Pacific.
Finding digital solutions
Recent initiatives to provide passengers with digital tools to support a more mindful journey include Turkish Airlines' provision of the Meditopia mindfulness and mental health app via its inflight entertainment system. While the EASE: Wellness Breathing Exercise app, launched in March 2020 by Inflight Dublin, aims to help anxious travellers. It adopts binaural beats (audio frequencies), resonant breathing techniques and calming visuals to help passengers deal with stress.
Many airlines are helping their customers to return to flying with digital solutions to support health and safety measures. To reassure passengers, in April the SkyTeam airline alliance expanded its SkyCare&Protect initiative with real-time digitised information, including the latest travel restrictions and how and where to book pre-travel Covid tests.
Wellness to be embedded in the journey
As we emerge from the current health crisis, the focus on health, wellness and wellbeing will become baked into the system, as we cannot rule out other epidemic outbreaks in the future. The opportunity for airlines is to combine that vigilance with services that provide choice, relevance and flexibility. Going the extra mile to demonstrate more overtly considered processes to passengers must be at the heart of any travel rebound.