A WTCE case study on Retail inMotion, a subsidiary of the LSG Group.
The LSG Group is the quality and technology leader in airline catering and onboard services, with multiple brands under its umbrella. In 2013 it fully acquired Retail inMotion, specialists in the implementation of onboard retail programs covering proprietary inflight technology, as well as the procurement and distribution of buy-on-board products, concepts and crew training.
For the procurement department at Retail inMotion, the key task at hand is to source innovative products for its airline customers. The team at Retail inMotion discovers new products and suppliers through its network of colleagues who are well-versed in detecting on-trend items that can be sampled and followed up accordingly.
The team holds dedicated briefings with each and every airline customer at the start of each cycle to ensure the procurement team is listening to their individual needs before making use of the different sources in place to find the according items, from targeted market resources and trend scouting to exchange with market-leading research institutes. LSG and Retail inMotion take a dedicated approach when it comes to relationships with airlines.
Each customer has an individual account manager managing the customer relationship in daily business. Output and feedback from continuous interactions are passed to the procurement team so they can source unique and special products that match their needs.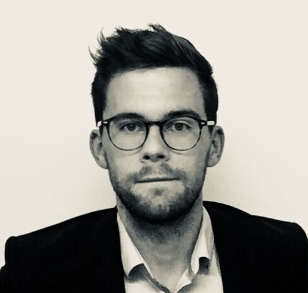 Benjamin Kammer, Senior Category Manager for Food, Beverage and Retail at Retail inMotion explains:
"We track the progress of the different sourcing initiatives that we are steering, as well as moderate any strategic issues we have with suppliers and drive different internal and external projects to help develop our sourcing capabilities even further.

For us as a procurement department, it's extremely important to provide exclusive products to our airline customers. The overall aim is to create a unique customer experience onboard and this is what lies at the heart of our daily routine."
For a team so focused on sourcing products that are new, innovative and haven't been listed elsewhere, attending trade events like World Travel Catering & Onboard Services Expo (WTCE) is essential. WTCE is the leading global event for the onboard products and services industry and this year, more than 250 exhibitors are set to take to the show floor to introduce visitors like Kammer to their latest innovations. Explaining how important trade events are for industry buyers, Kammer says:
"Exhibitions offer the best way for us to track and screen the market. WTCE is unique in that it has such a strong focus on one specific industry. Having visibility of such a large range of new products is a big plus and we wouldn't usually be able to review the market that efficiently from a procurement perspective.

Furthermore, we often have to explain our specific needs to brands in terms of product size, package, quality, etc. because it is different from what they will provide retail buyers. At WTCE we don't need to ask this, and the exhibitors already know more or less what we are aiming for.

This is hugely beneficial and makes the process very efficient for us. Beyond product sourcing, there is also a sense of collaboration among the industry at WTCE and the networking opportunities are second to none."
Whilst the team at Retail inMotion is highly skilled in ensuring a smooth roll-out for its customers, it's not to say the process is without its challenges.
"Certainly, the past couple of years have been tricky for anyone working in procurement. Drastic price increases due to inflation and tight supply chains have resulted in items being out-of-stock and solving these issues at short notice is something we have had to deal with.
At retail in motion, we always try to maintain an honest and reliable relationship with our potential suppliers as we're only able to create those unique customer experiences if we have something which is genuinely reliable and offers value to passengers."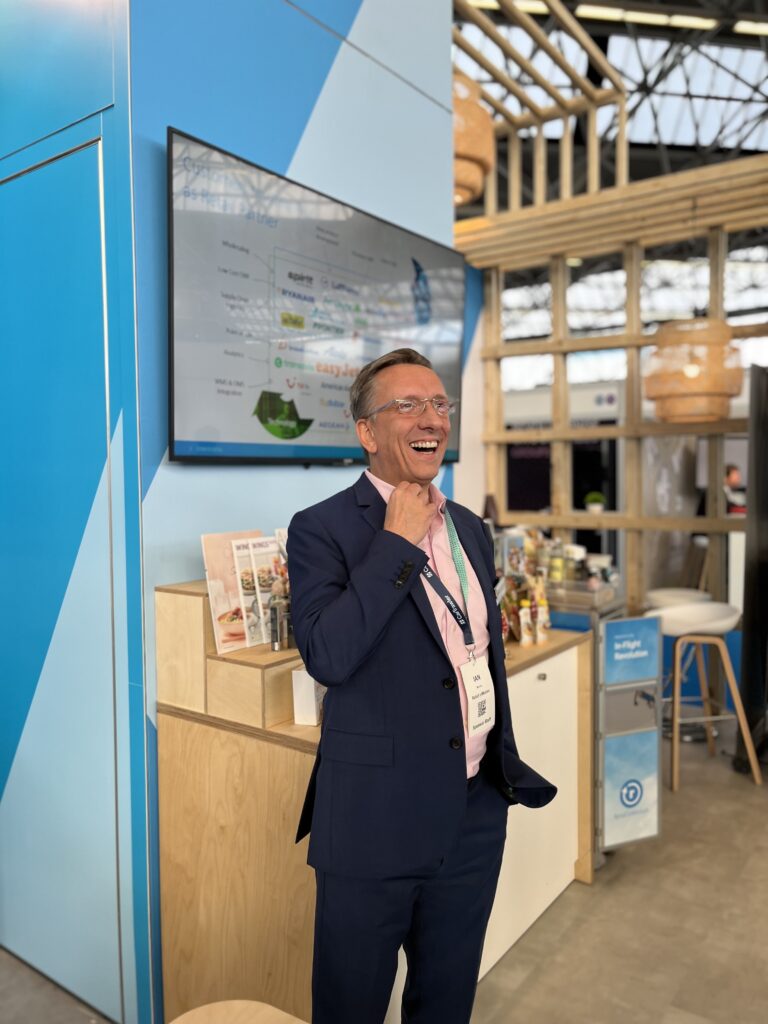 Kammer stresses that there is no such thing as a typical day in the life of a buyer for onboard services but there are subjects that regularly come up. For example, ongoing sourcing tenders involving hundreds of product SKUs, negotiating cost prices and marketing deals with suppliers, supporting operational issues, adapting or optimising processes with airlines, and managing internal initiatives or specific airline requests, are all part of daily life for the Retail inMotion procurement team.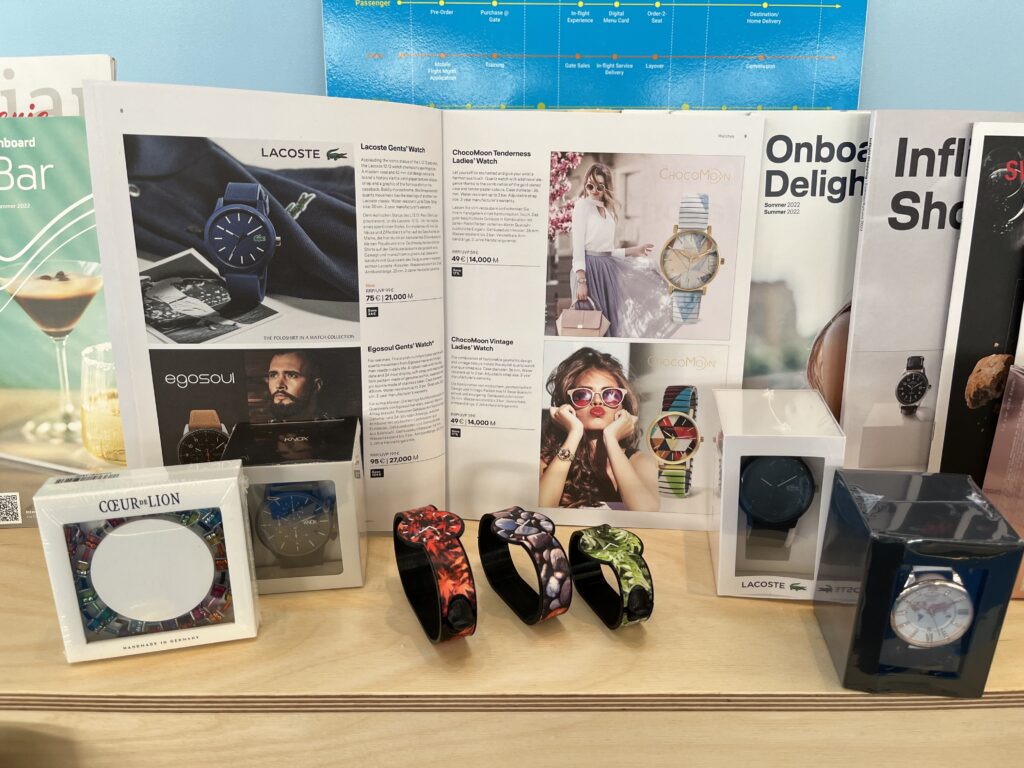 WTCE is designed to make the lives of onboard buyers and companies working to source new and innovative products for airlines as easy as possible. For those considering attending the event this June, Kammer shares his advice:
"Have a target list of the companies in mind that you want to talk to, as well as an idea of what you want to achieve. Keep a loose agenda in mind but also be open to new ways of looking at different products and issues, because then you can really make the most of your visit. If you are keen to improve the issues you face within your business and understand the new solutions on offer, you will leave the event in a much better place."
As well as attending WTCE as visitors, the LSG Group and Retail in Motion will also be exhibiting on stand 1E20, from 6-8 June at the Hamburg Messe in Germany. For further information, click the button below:
---
---