From video conferencing to remote working, we live in an era where almost everything has already been digitised. However, stronger and more meaningful business relationships are typically built with in-person meetings.
Additionally, in-person meetings create space for timely business decisions and promote more complex strategic thinking. As such, business travel for both leisure and work is on the rise.
And because of this, airlines need to be agile in adjusting their approach to business class passengers, from being up to date on beverage trends to offering loyalty programmes, increased personalisation onboard and other perks, to win back brand loyalty and future business.
Why are business travellers so important?
For years, business travel has been one of the highest sources of profit for the airline industry. Investopedia reveals that 12% of airline passengers are business travellers, but they pay higher rates than other customers and are usually twice as profitable. This can account for as much as 75% of profits for airlines.
As such, an estimated 60% of airline revenue comes from passengers. The remaining 40% may come from selling loyalty programmes to credit card companies and other travel partners. And out of that 60% of passenger revenue, it is the business travellers who contribute most to revenue generation.
72% of global travellers are eager to travel again for business
Lufthansa says that people who are travelling business class or even first class tend to be less sensitive to economic ups and downs. Business class passengers worry more about their convenience than ticket prices.
They are the ones who tend to, either individually or part of a company reward, buy last-minute tickets, more expensive seats, other additional services, and incentive programmes. Additionally, on average these passengers pay three or four times more than those who are taking a vacation because they want to arrive in the best condition to conduct business.
Why do business travellers spend more?
Business travel is often covered by company expense accounts. Expenses usually include flights, ground transportation, lodging, meals, and other incidental expenses a business traveller might experience during the trip. Business travellers spend more because of time constraints, productivity requirements, loyalty programmes, and the need for premium services.
Time constraints
Most business travellers do not have the time to thoroughly plan their trips unlike vacationers. They need to book travel and accommodation quickly, resulting in higher costs.
Productivity
Business travellers are often always on the go so there will be no backup of tasks waiting for them. They often pay for Wi-Fi connectivity so they can get ahead on emails or send out reports even while travelling. Some also pay for adequate space and more privacy to work while on board.
Loyalty programme
s
To take advantage of business travel, executives or employees may pay for loyalty programmes that offer upgrades and can be more expensive than standard rates. One benefit of a loyalty programme is that business travellers can share their miles coverage with family members or friends. They also earn points on their credit cards, as some loyalty programmes also partner with credit card companies.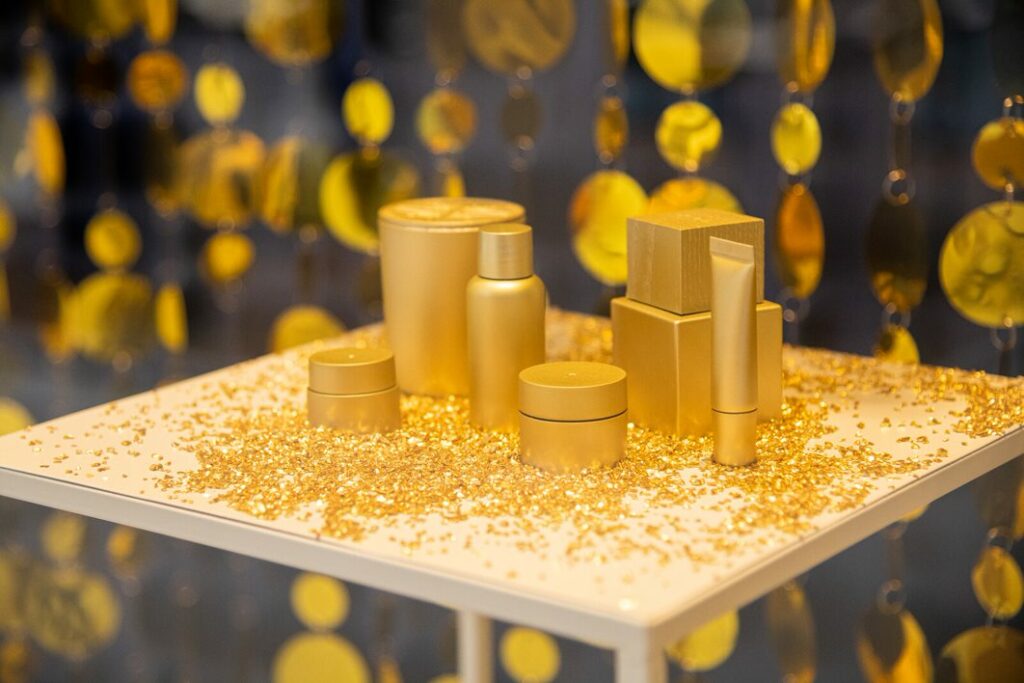 Premium Services
Companies often show concern for their people's comfort and convenience, which is why they pay for premium services. Senior executives or employees are given special travel policy consideration, which allows them to enjoy better service and higher-quality amenities compared to economy ticket offerings.
Companies pay for their employees' business travel expenses either through cash, an allowance, or company credit cards. Because of this, the lifestyle of a business traveller can be more expensive than that of a leisure traveller. Companies allocate a higher budget for expenses such as airfare, hotel accommodations, transportation, and meals.
An estimated 60% of airline revenue comes from passengers
The business travel sector lost an estimated $710 billion in revenue in the pandemic. And, with air travel now back on the road to recovery, now is the perfect opportunity to understand how to offer a better service to business travellers whilst leveraging spending habits.
Current onboard trends for business travel
In 2021, there was a sharp decline in passenger satisfaction with food and beverage offerings due to remnants of pandemic-era restrictions, such as the suspension of alcohol service in premium class. And these reported satisfaction scores declined by 12 points in the first/business class segment.
Some major U.S. airlines are rolling back their in-flight services. Airlines like Delta resumed serving hot meals, while United serves covered or prepackaged meals to please passengers while considering their safety. Contactless food and beverage pre-ordering and payment has been gaining traction at airports and in-flight and is expected to continue in the years to come.
Aside from pre-ordering, business class passengers may also be given the option to buy on demand. Various airlines, such as Lufthansa, Qatar Airways, Turkish Airlines (on intercontinental flights) and United Airlines (bistro on board for long-haul flights), offer buy-on-board services as an option to their business passengers.
The pandemic affected in-flight service in many ways, but the industry is gradually recovering. A study from the leading workforce travel technology platform, Roomex, reveals that 64% of business travel managers expect their travel booking activity to increase in 2023, with 23% of business travel bookings to increase substantially. Overall, the business travel industry is projected to reach its 2019 levels by 2024.
The U.S. Travel Association estimates that domestic business travel will recover to 2019 levels by 2024.
Nasdaq
What food innovations are airlines using to encourage business class travellers?
To entice business class passengers, it's important for airlines to level up their catering. There are several suppliers in the market that airlines are working with to develop catering solutions that are more attractive to this class of passengers.
Alpha LSG's meals are cooked from scratch and delivered in fully recycled and recyclable packaging. It aims for customers to feel well-nourished and get a sense of value for money by offering broader portion sizes. Because there is a growing number of passengers looking for vegan products, the company also launched a brand-new vegan/vegetarian/gluten-free product for breakfast, lunch, and dinner.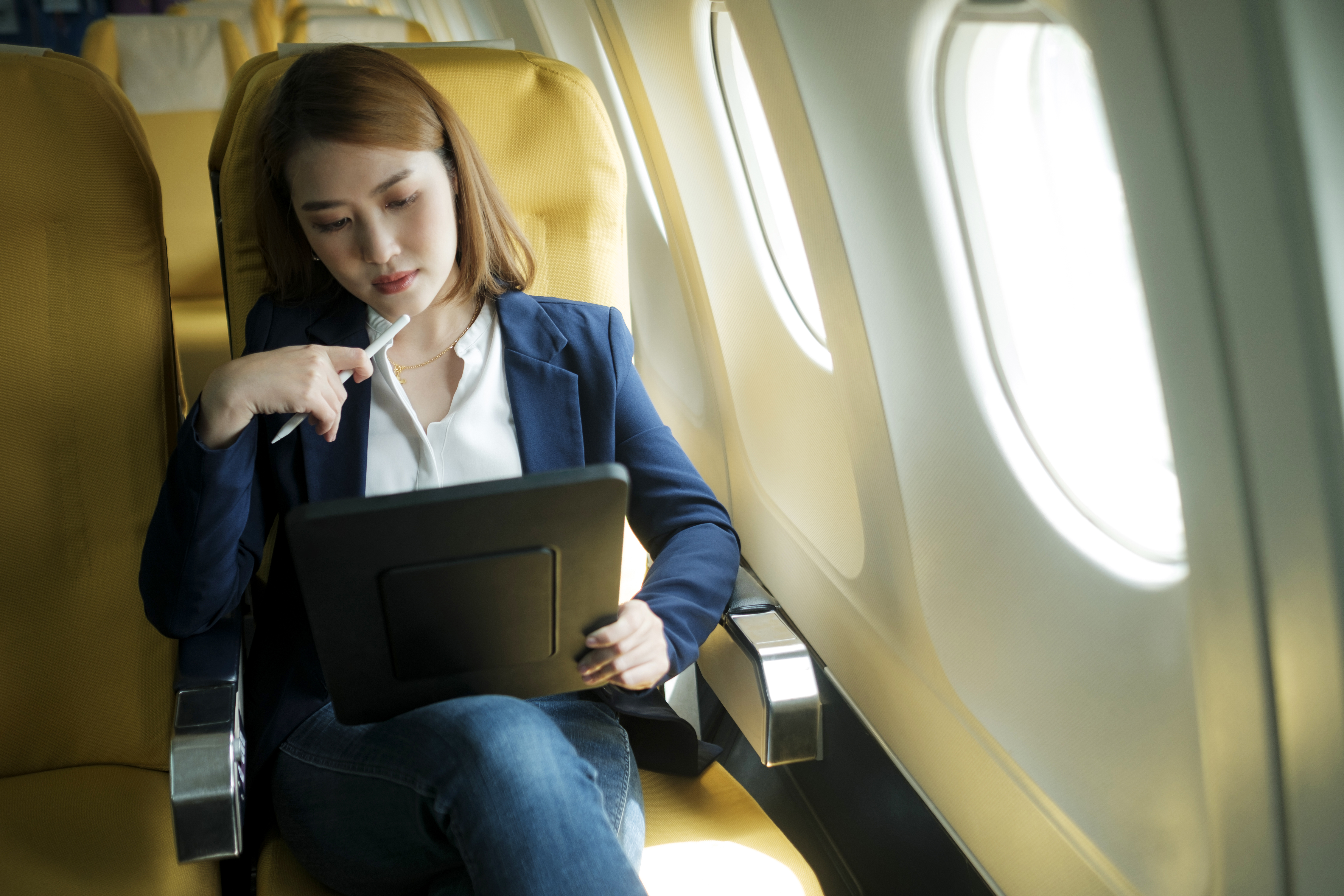 Skinni Snax aims to offer something different onboard. It offers healthy snacks that are high in fibre and plant protein and low in sugar and fat. They come in crunchy balls that are double baked. Its products aim to meet the ongoing consumer demand for healthy snacking.
Some airlines, like Turkish Airlines and Austrian Airlines, hire chefs on board their flights and serve passengers' orders in elaborately designed, multi-tiered carts. This type of attention to detail pays off, especially when customers post on their social media accounts about their onboard experiences.
The business travel sector lost an estimated $710 billion in revenue in the pandemic
Additionally, Air France has partnered with Chefs Michel Roth and Anne-Sophie Pic while KLM Royal Dutch Airlines works with Dutch star chef Jonnie Boer and sommelier Thérèse Boer of restaurant De Librije.
For Singapore Airlines, one of its highlights is its spa-inspired meals. These are perfect for business class passengers to energise themselves during their flights. Delta One also boasts locally sourced produce as part of its in-flight menu.
Airlines are experimenting with tapping into cultural heritage and culinary traditions in meal offerings alongside carrying more feel-good, nutrient-rich snacks. Many are also trialing limited edition offerings like adding a playful twist to classic products or releasing food items only during a particular season.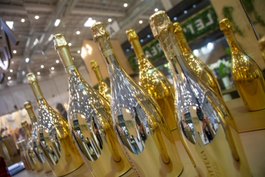 What drinks innovations are airlines using to encourage business class travellers?
Beverage offerings play a large part in passenger satisfaction in airline business travel. For instance, Emirates upgraded its first-class flights to offer world-renowned Dom Pérignon vintage champagne. Passengers have the option to pair it with Persian caviar.
Emirates also takes pride in being the only commercial airline in the world to serve Dom Pérignon, Moët & Chandon, and Veuve Clicquot onboard. The company has invested more than $1 billion in its wine programme. It purchases exceptional wines and champagnes early on to let them mature and express their full potential when served on board.
Meanwhile, Virgin Atlantic offers Tom Savano's travel-inspired luxury cocktails throughout its entire fleet. Travellers enjoy canned Amalfi Sundowner Negroni and classic Mojito. Part of Southwest Airlines' two-billion-dollar plan to transform the customer experience is to offer drinks such as Bloody Mary Mix, Hard Seltzer, and Rosé.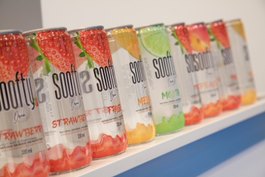 The Netherlands-based Foodcase International offers "Tubes", wherein wines and spirits are served in 10 cl transparent, recyclable PET tubes. The vessels are expected to have a long shelf life and save 50% on space and weight on board. The company will also introduce edible coffee cups soon.
And to level up the beverage experience, some aeroplanes have inflight bars and lounges. Airlines who have adopted this include Emirates, Virgin Atlantic, Qatar Airways, Qantas, and Korean Air.
Other areas of innovation
Aside from food and beverages, airlines are also adding innovations to other areas to improve the passenger experience.
One of the premium innovations of Emirates Airlines is the in-flight shower. On its Airbus A380 fleet, part of its onboard amenities include a shower spa. It comes with heated floor panels, marble sinks and floors, hairdryers, and illuminated cosmetic mirrors.
Passengers can use the bathroom for approximately 30 minutes; perfect for business class passengers to shower on board before landing and potentially conducting meetings.
Some airlines boast individual suites with closing doors. This helps business and first class travellers who want to concentrate on their work while onboard or enjoy their privacy to work on potentially sensitive or confidential material. A sample of airlines offering this innovation include Emirates, Singapore Airlines, All Nippon Airways, and Qatar Airways.
Etihad even has a three-room suite, with a living room, bedroom, and a private shower-equipped lavatory. The suite is designed for up to two guests but allows for one more passenger for a fee.
Airlines are also working on improving lighting so passengers can adjust it to their preferred brightness, saturation, or hue. LEDs have dominated the aircraft lighting market as they are more energy efficient and can produce brighter light than traditional bulbs.
LED lights in the Airbus A350 are even capable of mitigating the effects of jet lag, allowing business travellers to continue to meetings and conferences unpeturbed after a long trip.
Lie-flat beds are also available on airlines such as JetBlue Airways, American Airlines, Delta Air Lines, and United Airlines.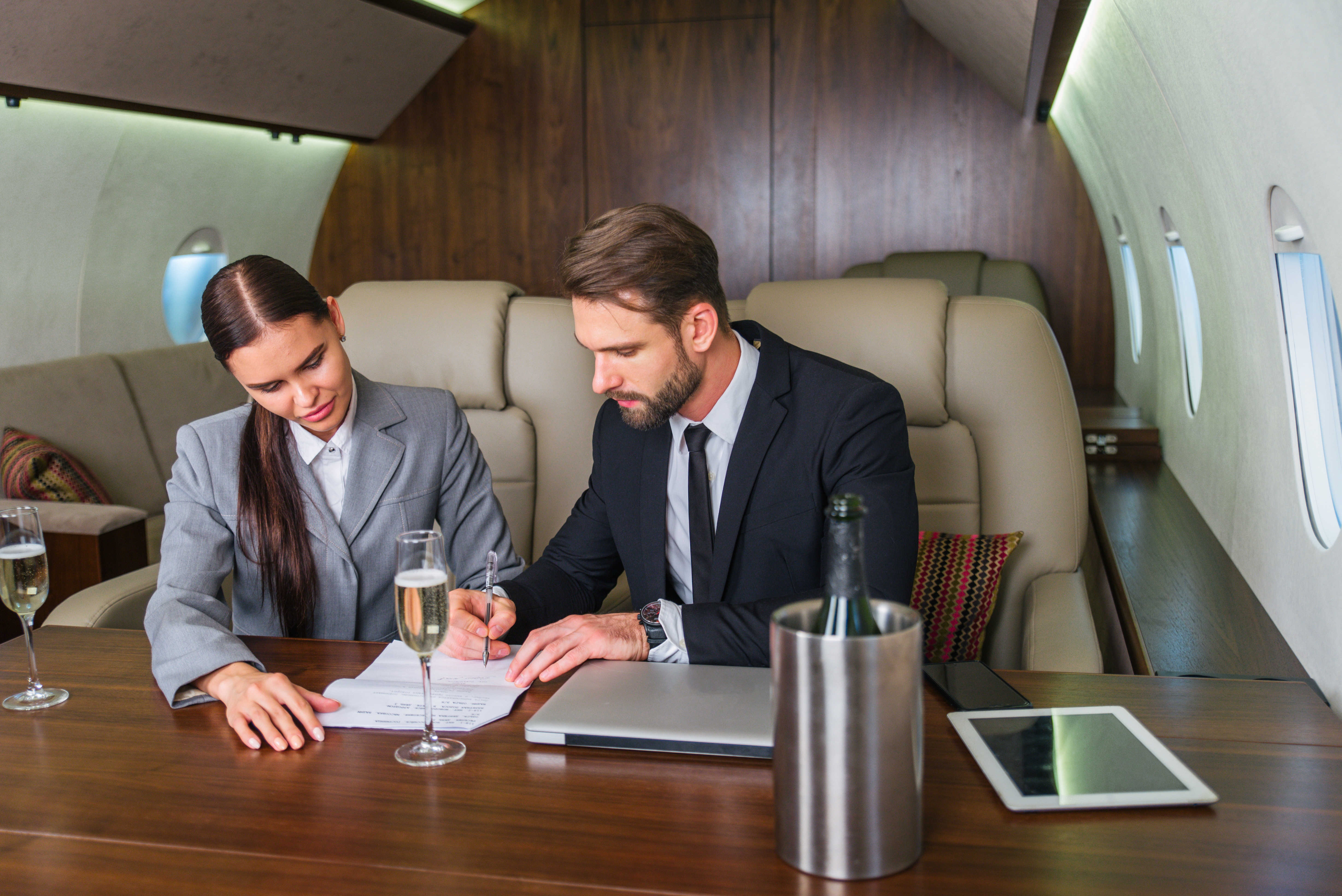 How can airlines and suppliers offer the best experience for business class travellers?
The demands for business travel are highly increasing that business travel spending was expected to top $1.7 trillion USD by 2022. This is something airlines and suppliers should not take lightly. It's important to know the needs of business class passengers so the aviation industry can adjust to and meet their specifications.
The airlines' strategies should include dedicated focus to these areas:
Health and safety
While it is their line of work that they mostly prioritise, business travellers also place their health and safety in high consideration. Passengers will most likely be enticed to engage in business travel again if they have peace of mind knowing that their health and safety are being taken care of.
Personalisation
Every business traveller has unique needs and preferences. Airlines and suppliers can use data analytics and customer insights to tailor their offerings and services to the specific needs of each traveller. Delta, for example, is just one airline that has invested heavily in big data and analytics to optimise everything from baggage handling to leveraging data to improve customer loyalty with tailored promotions.
Technology
Business travellers often rely on technology to stay connected and productive during their flights. Stronger Wi-Fi connectivity, more charging stations, and adding more tech amenities ensure that travellers can work and stay connected onboard.
Efficiency
Time is of high importance for business travellers. To maximise these margins, airlines and suppliers should also focus on creating efficiency in their travel experiences. Minimising wait times and making the travel experience as smooth as possible are beneficial to both business and leisure travellers.
Comfort
Business travellers are often preoccupied with work. So the need for adequate space, for instance, is essential, as this can help travellers work while in first or business class cabins. Quality seating, premium bedding, and noise-cancelling headphones, in addition to premium food and beverage options, will definitely live up to their comfort expectations.
The road to "business as usual"
Business travel has always generated a huge amount of profit for the airline industry. However, the numbers declined during the height of the pandemic. Now with the easing of restrictions, 72% of global travellers are eager to travel again for business.
Airlines have been making different kinds of efforts to welcome back business travellers, from partnering with high-end chefs to produce exquisite delicacies to offering world-renowned liqueurs.
And they are constantly innovating. Some first and business class cabins now come with individual suites with closing doors, LED lights, and in-flight showers for optimum passenger comfort. Many also offer strong Wi-Fi connectivity to allow passengers to stay in the loop with work while onboard.
At WTCE, we are excited to showcase the latest innovations for the aviation, travel catering and rail industries that will benefit not only those on a business trips but also leisure travellers.
---
---