The organisers behind World Travel Catering & Onboard Services Expo (WTCE) have released the first look at this year's Taste of Travel programme and sustainability is set to be a major talking point.
As one of the key themes for this year's event, visitors can look forward to a series of sessions at the Taste of Travel theatre that will touch on topics such as circularity, the challenges of international cabin waste, and the importance that sustainability credentials play in recruitment and staff retention.
With a roster of well-known industry experts set to take to the stage over the three days of WTCE, visitors can expect panel discussions, live demonstrations and tastings that will arm them with the latest insights and practical advice to make the sustainable changes needed to succeed in meeting net-zero targets.
Curated in association with Onboard Hospitality (OBH) magazine and organised by Jo Austin, former Editor of OBH, the three-day programme will provide a platform for educational content delivered through a stellar line-up of exclusive presentations, from top passenger experience professionals to sustainability experts within the sector.
As the aviation industry strives to meet its net zero targets, there are a number of key challenges that it will need to overcome. Day one of the event will see a session on 'Innovating Supply Chains – How to Overcome Barriers to Embrace Circularity' exploring the ongoing, yet silent, issue of cabin waste that is undermining the industry's efforts to decarbonise the sector.
Founding Member of the Aviation Sustainability Forum (ASF), Matt Crane, will moderate the discussion, demonstrating how to take the first step towards significantly reducing inflight waste and improving circularity. The ASF will convene experts from beyond the aviation sector to discuss how they have driven change across their respective supply chains, navigated complex regulatory environments with success and how other industries – including aviation – can follow suit.
The complexity of dealing with waste and improving circularity is an issue that greatly affects rail travel. Rules and regulations on sustainability and waste differ in every country where trains travel and day two of WTCE will see Roger Williams of International Rail Catering Group (IRCG) lead a session titled 'The Challenges of Catering on Trains Across Borders.'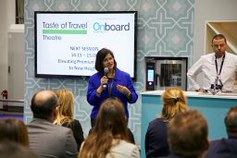 For those looking to maximise the opportunities to delve into sustainability at the event, the afternoon session on day two titled 'Is Sustainability Increasingly Relevant in Recruiting and Retaining Talent?' will be a 'must see'.
Panellists drawn from industry roles in HR, executive search and recruitment will discuss the shifts in the workplace and job markets which are triggered by many organisations focusing on the importance of possessing strong credentials in the area of sustainability.
There is a growing demand for talent who can drive the significant changes that are essential to support a revised company strategy to help achieve net zero targets, and the panel will share insight into the key roles in managing sustainable priorities.
The third and final day of WTCE will bring together seven of the industry's leading amenity and comfort suppliers for a fun and interactive session at the Taste of Travel Theatre, where they will present their latest designs, creations, and sustainable materials.
The Sustainability Workshop will a panel judge the displays of talent and innovation.
The Taste of Travel programme will also feature a wide selection of other sessions, tapping into the key themes highlighted across the show floor, including wellbeing onboard and creating memorable experiences. Details of these sessions will be released in the coming weeks.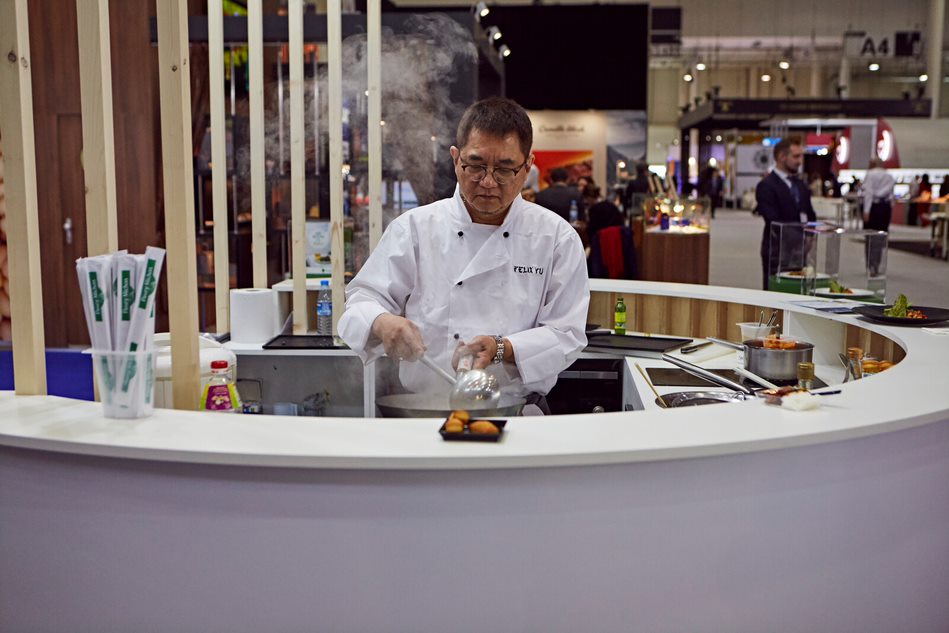 WTCE Event Director, Polly Magraw, concluded:
"The Taste of Travel programme is always a highlight of WTCE as it brings about lively discussion and sees the industry come together to collaborate on major issues and share ideas on how to move forward.

This year will see the sessions tie into the event's key themes of sustainability, wellbeing and creating memorable experiences. It is vital that the travel sector does its part to meet consumers' sustainability expectations, which will not only enhance the passenger experience but can also help to build brand loyalty.

From the food served onboard and the utensils alongside it, to packaging used for amenity kits and onboard entertainment, there are a myriad of factors to consider, and this year's Taste of Travel sessions will be geared towards giving the industry the tools they need to meet their sustainability targets."
For further information or to register for the event, visit WTCE via the button below:
---
---