Welcome back to WTCE's first-time exhibitor round-ups. As the show gets closer, we catch up with some first-time exhibitors who are new to World Travel Catering & Onboard Services Expo.
Learn about what companies are joining us at the world's leading marketplace for onboard inspiration, and what products they'll be showcasing across the most interesting and innovative areas of the onboard sector.
---

Amrapur Overseas Inc
Amrapur Overseas is a family-operated company, that has specialised in producing home textiles and apparel for over six decades. Their collection consists of pillows, sheet sets, blankets, comforters, and towels. They also own audited manufacturing plants in India and Mexico, where their team holds extensive expertise and knowledge within the industry.
Their Mexico-based production facility enables them to provide benefits such as duty-free, on-time replenishment, and reduced freight to the US, South, and Central American markets. The company has a strong focus on sustainability, efficiency and product development.
View Amrapur Overseas Inc's exhibitor profile
---

Curatif
Curatif has been awarded: IWSC Global RTD Producer of the Year Spirits Business Grand Master RTD & Premix World's Best Classic Cocktail.
The company is a producer of exceptional ready to serve cocktails developed in collaboration with the world's best crafted spirits. Curatif cocktails are the drinks of the world's best bars, blended to perfection for passengers to indulge in, when and where they choose.
Curatif has spent decades learning and perfecting cocktail craft in order to empower buyers to supply the perfect cocktail to elevate every passenger occasion.
View Curatif's exhibitor profile
---

Fortune Inflight
The company focuses on production with competitive price and satisfied quality. Amenity kits are their main products but they have their own workshop for producing various bags, eyeshades, socks and final packaging for amenity kits. With warehouses in Hongkong and the Bonded zone in the city, the company can provide flexible choices for customers importing branded items.
View Fortune Inflight's exhibitor profile
---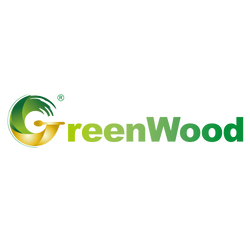 Greenwood (Dalian) Industrial Co., Ltd.
Greenwood (Dalian) Industrial Co., Ltd was founded in 2000 and has been R&D and manufacturing biodegradable disposable wooden cutlery for 20 years. Their main products include wooden knifes, forks, spoons, coffee stirrers, toothpicks and bamboo cutlery, stirrer, skewers etc.
They have BRC, BSCI, SGS, FSC Certificates, and are the designated supplier of many Fortune 500 enterprises around the world. Greenwood has served many customers over the years. They have 5 factories worldwide with a production capacity of more than 6 billion.
View Greenwood (Dalian) Industrial Co., Ltd.'s exhibitor profile
---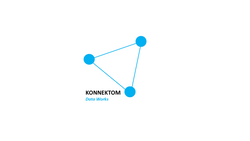 Konnektom Data Works
Konnektom Data Works serves airlines and caterers intelligent AI-based applications to leverage inflight service performance, optimise profit and reduce waste.
Konnektom Data Works specialises in machine learning solutions for the inflight service industry. Konnektom AI-based Product Loading Optimiser is a state of the art solution for forecasting the sales for each particular service item to optimise the service level and minimise waste for perishables on any particular flight.
Konnektom AI-based Product Counter is a solution to consolidate the quantity of each item, both in loading aircraft and returning to caterers. The solution saves precious time for cabin crew and enables precise counting performance.
View Konnektom Data Works' exhibitor profile
---

Piekarnia Galicyjska Sp. z o. o.
Piekarnia Galicyjska is a craft bakery, established in 1993. They started with the production of fresh bread, and their passion led them to create durable products: crispbreads, crackers, snacks, sticks and all butter line.
In 2022, they started an investment related to the creation of frozen products: sweet and salty snacks, breads and rolls. The company offers a wide range of products under their "Galicia" brand can be involved in the development of the client's "Private Label" brand.
View Piekarnia Galicyjska Sp. z o. o.'s exhibitor profile
---

Red Shovel Inc
Red Shovel transform imagination into reality by creating purpose-driven solutions across food and beverage, sustainable packaging solutions, and fulfillment.
The company's history comes from the drive to solve problems by creating innovative award-winning solutions. From service delivery and menu planning to chef-inspired contract manufacturing and packaging solutions; their understanding of this fast-paced, cost conscience business environment makes them subject matter experts in the field.
Their brand portfolio strives to represent industry disruptors who challenge the status quo. They aim to support newcomers to the market and brands who give back to their community; and invest in others, and minorities in the marketplace.
View Red Shovel Inc's exhibitor profile
---

Todd Research Ltd
Todd Research Ltd can help clients transform airline catering operations, with the introduction of the first purpose built X-ray screening machine designed to screen airline catering carts, trolley and containers.
Founded in 1950, Todd Research has a proud history of designing, manufacturing and supplying X-ray scanners, metal detectors and blast suppression equipment across a diverse range of public and private market channels.
Since developing the world's first mailroom X-ray scanner in 1973, they've expanded their product portfolio to cover a range of security solutions, designed to aid the detection of suspect devices. Their history, experience and world-renowned expertise sets them apart from competitors and they provide innovative solutions that suit the specific requirements of every customer they work with.
View Todd Research Ltd's exhibitor profile
---

The Savourists LTD
The company exists to put the Jiggle back into snacking. For too long, healthy snacking has meant being plain and boring. In their new range of Crunchits, they've taken great ingredients such as edamame, black beans and puffed rice, bundled them together and seasoned to perfection, creating something totally unique. The company makes healthy snacks delicious, with flavour profiles Thai Chilli, Sizzling BBQ and Teriyaki. Their snacks are high in protein and low in calories.
View The Savourists LTD's exhibitor profile
---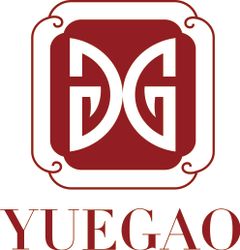 Shaoxing Guan Yi feng Textile Co Ltd
Shaoxing Guan Yi feng Textile Co Ltd is a airline products manufacturer with more than 16 years experience, mainly specialising in products such as their 100% polyester polar fleece blankets, 100% modacrylic blankets, business duvets ,pillow cases and pillow covers. The company has BSCI and OEKO certificates
View Shaoxing Guan Yi feng Textile Co Ltd's exhibitor profile
---

Sanday's Bakeries
Sanday's Bakeries started out as a small family business in the centre of Rotterdam back in March 2001 and has now grown into the Netherlands' leading fresh supplier and manufacturer of traditionally produced fresh food to go.
Every year they make millions of ready-made wraps, sandwiches, salads, paninis, sandwiches and more; perfect for eating whilst out on the road, at home or at work. The company believes that good food can be made outstanding by producing it in as pure and natural a way as possible.
View Sanday's Bakeries' exhibitor profile
---
If you want to join these first-time exhibitors at the industry's leading marketplace for onboard, enquire about exhibiting via the button below.
---
---