Wellness onboard is becoming a more important consideration for consumers, and more specifically passengers.
The WTCE Team sat down with Cindy Lam, Director – Clip Ltd., a creative and design-driven player in the aviation supply industry. The company provides smart solutions onboard, specifically designed for airline clients.
What are the current trends in health, well-being and wellness in your sector of the industry?
"According to a GlobalData Q1 2021 Global Consumer Survey, 57% of respondents said that a product or service which impacts their health and wellbeing either 'always' or 'often' influences their purchase, highlighting market demand for health and wellness.
Due to the pandemic, passenger behaviours changed and wellness trends for passengers were accelerated. It's the industry's and passengers' focus on hygiene, well-being and technology that are driving our industry today. Passengers want to feel safe on their journey, so sealed products, hygiene and cleanliness are important.
"There is no event like it, and we meet many existing, and potential new, customers."

Cindy Lam
Passengers are more and more focused on well-being so the quality, providence and type of food choices are important as are the types of comfort items offered. The airlines have amplified this by offering enhanced services such as:
mood lighting
wellness cuisines
meditation techniques
stretching exercises
For example, Qantas offers a wellness zone onboard by providing passengers with a physical place to meditate, stretch, and relax  and will also offer free healthy snacks and drinks. Moving forward, airlines and suppliers must consider including wellness-focused offerings to help promote a happy and healthy journey for passengers."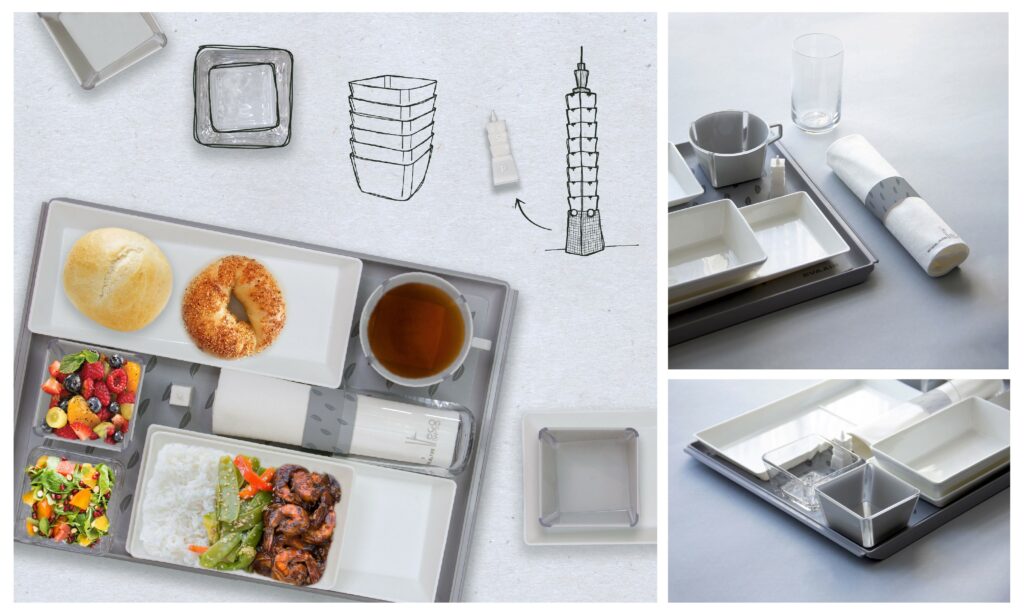 How have these changed over recent years? Why?
"The pandemic has obviously had a very important impact on our lives and this has heightened our awareness for taking better care of our health and wellbeing. This has led to passengers focusing on their health and wellbeing; whether it's:
hygiene
food safety
healthy meal choices
wellness spaces onboard on or on the ground
"At Clip, we only see opportunities."

Cindy Lam
These are now a driving force for airlines and suppliers in providing an amazing opportunity to offer new products and services and genuine healthy and sustainable solutions. Healthier flying is becoming the norm and many airlines are offering special, nutritional menus as well as exercise videos such as meditation apps and yoga videos.
Amenities, pillows, blankets and comfortable sleep textiles are all part of the customer care experience."
As a company, how have you responded to market expectations?
"We, at Clip, have always placed our highest priority and focus on our client's needs and expectations. We are always listening to what our partners and their passengers want and driving our focus in the relevant directions.
"Due to the pandemic, passenger behaviours changed and wellness trends for passengers were accelerated."

Cindy Lam
We try to support our customers' guiding principles when designing and developing new products which fit their wellness agenda, whether it's the aesthetics or the colour or shape of a plate or bowl; hygiene, well-being, wellness and sustainability are at the forefront of our mission."
How do you ensure that wellness is at the heart of both your company and your products?
"At Clip, we focus on our team and the wellbeing of our people in finding balance in everything we do. The pandemic touched everyone's lives and mental stress is not something to be taken lightly.  The support of our colleagues is paramount to our business as well as offering flexible working environment.
During the pandemic, many of us worked from home and some on part time basis. Post-pandemic, we are all back in the office, however, flexibility in our work hours and workdays is encouraged to ensure 100% commitment and motivation. So having a happy team makes a happy environment and happy customers."
How do you see tech and innovation supporting these changes and needs?
"At Clip we are constantly innovating to meet market needs, and to develop and drive industry trends.
During the pandemic, we developed the Click-tray® which helps airlines save space, especially on narrow body aircrafts or short-haul flights. Its clever design is a 1/3 box which turns into a 2/3 size tray with a lid covering the meals inside the box. Therefore, disposable lids will not be required for the individual items inside the box.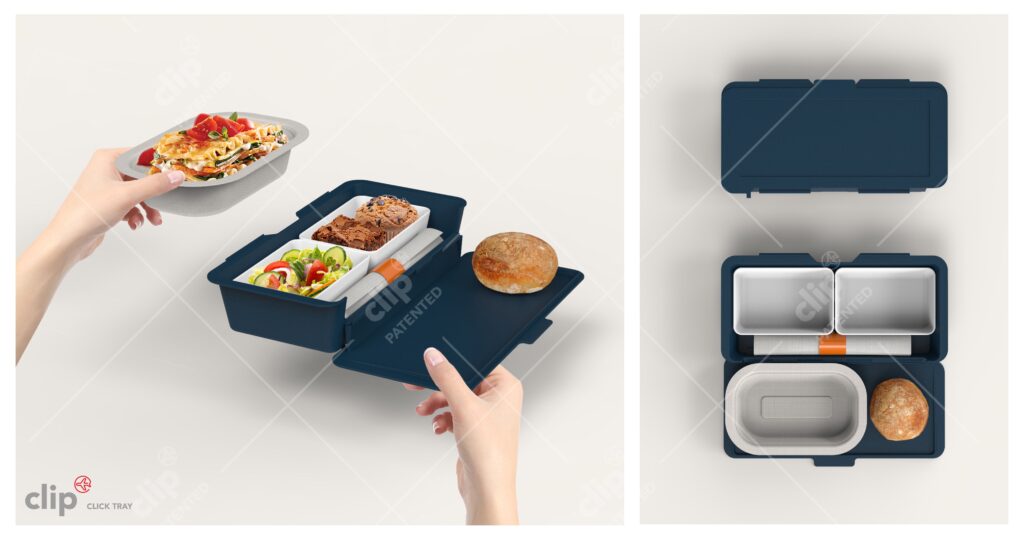 We have also worked with a German raw materials manufacturer to develop and provide sunflower husk granulars for us to prototype bowls using an injection process so that this fully compostable material can be tested for industry standards. The bowls we produced, were tested in industrial dishwashers. The bowls can be washed up to 60 times and at the end of their life cycle, are 100% compostable." 
Do you see any exciting trends on the horizon for wellness in your part of the onboard industry?
"Definitely. We are helping our customers improve the onboard experience whenever we can. For example, new materials for sleepwear will help enhance passengers' overall sleep onboard. We are also working with our textiles partner on new sleep fabrics which are not only antibacterial but focused on the well-being of the passenger, with fabrics that provide cooling elements and others which have a warming effect for those who often feel cold inside the cabin.
These are super exciting innovations and of course, at the end of the day, with the wellness focus, hopefully airlines will be able to capitalise on these new products. We will continue our mission to develop better products that are good for us and are sustainable. We want to do our part to help lead the improvement of passengers lives in the onboard industry."
Do you see any challenges in meeting these trends?
"We don't see challenges per se, but a lot of our innovative development does depend on the airline. At Clip, we only see opportunities. So it depends whether the airline also grabs these opportunities.
"Amenities, pillows, blankets and comfortable sleep textiles are all part of the customer care experience."

Cindy Lam
The sleepwear example I mentioned above, being able to offer different material to the passenger; one with cooling and one with a warming effect, this is just an amazing proposition. But it does not come cheap. So we continue with the opportunity to push ourselves to find better outcomes and at better."
What are you most looking forward to at the next WTCE event?
"We were very happy with the turnout last year, and believe that this year will be even better. Being able to meet and reconnect with friends in the industry is why we exhibit. There is no event like it, and we meet many existing, and potential new, customers. It has been difficult with the world shut down for 3 years (especially in Hong Kong) so we are extra excited to be back in June!"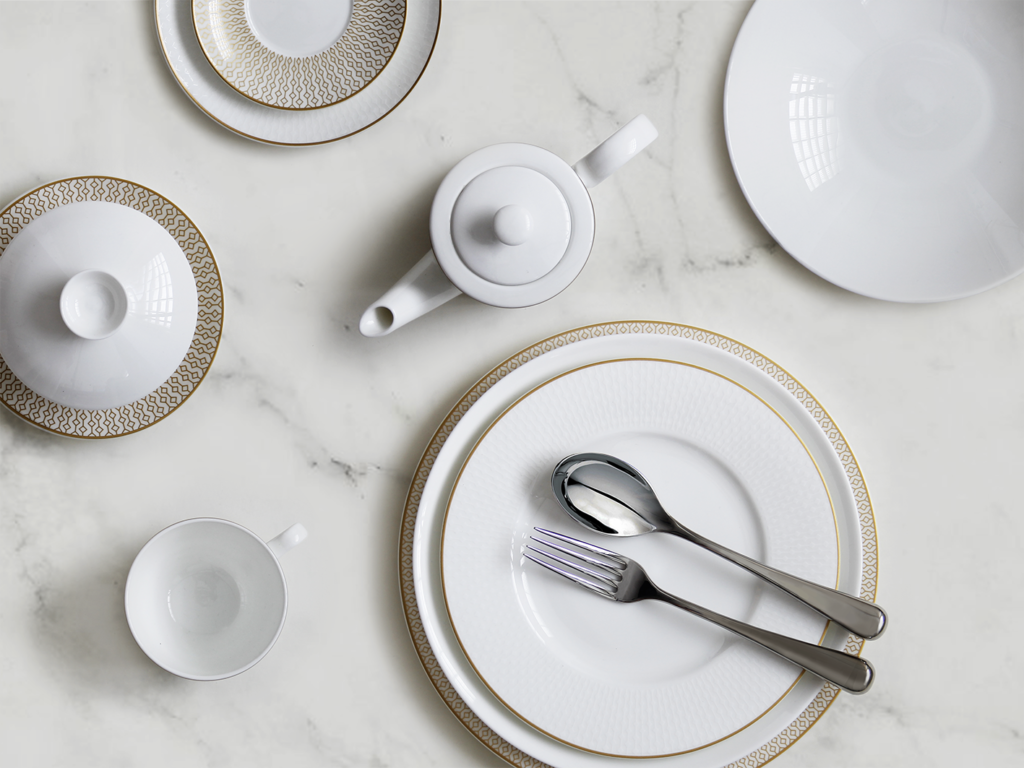 What visitors will see on your stand?
"We have a strong focus on sustainability and wellness on the stand this year. Therefore, there will be plenty to see. You'll have to visit to find out!"
What are some of your biggest successes from exhibiting at WTCE?
"We first exhibited in 2016 until 2019 and then again in 2021. This year will be our sixth year exhibiting and we have grown from strength to strength. Each year we exhibited, we met new visitors, connected with our customers, gained more projects and developed unique concepts.
All in all, each year has been a success for us! And looking to WTCE 2023, we hope to gain even more customers and meet more potential clients."
---
---