Sustainability solutions are a present and ongoing concern for both onboard suppliers and buyers. A number of factors, including carbon zero commitments and a growing passenger concern with choosing environmentally-friendly carriers, mean that it is at the forefront of the onboard industry's consciousness.
In this series of articles, we'll look at how some of the exhibitors at World Travel Catering & Onboard Services Expo are responding to these trends and challenges.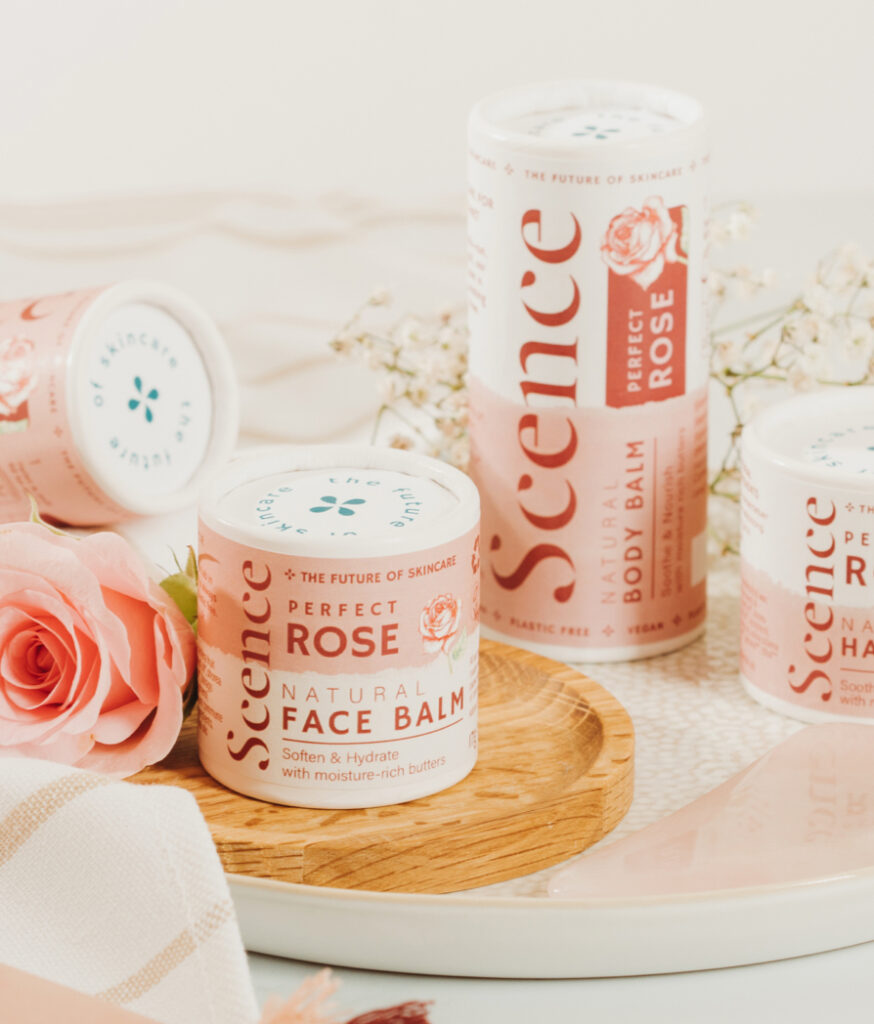 1. Biodegradable amenity kits by Plane Talking Products
Plane Talking Products have been working on a number of products and concepts that will allow airlines to provide a more sustainable service with the goal of being fully biodegradable, recyclable or plastic-free. They're committed to producing products that are:
Zero Waste 

Biodegradable

Re-usable

Made from fewer materials

Easy to recycle

Made from biomaterials

Long-lasting

Multipurpose 

Innovative

Indicative of a green message
Plane Talking are also a member of the Aviation Sustainability Forum (ASF) – a 'not for profits' collaborative partnership of competing stakeholders from across the aviation sector who have joined forces to build a more sustainable future for onboard service. 
PTP have developed sustainable textiles from duvets to pyjamas as well as sustainable food packaging. But they haven't stopped there. PTT have created a biodegradable, compostable and Cradle to Cradle Certified gold drawstring bag for amenity kits. Inside, is a luxury eye mask and bamboo socks. The dental set features a bamboo toothbrush with biodegradable bristles instead of nylon and mint toothpaste tablets. 
The company also has an exclusive partnership in aviation with 100% natural, vegan, plastic-free cosmetic brand Scence. Scene's products come in eco-friendly packaging that's 100% domestically compostable – ensuring that they aren't adding to the single-use plastic problem in the world.  Scence has also developed a plastic-free snap sachet with a whole range of their products used in these kits for travel hydrating lip balms.
See Plane Talking Products exhibitor profile  
2. Green gold by Castello Monte Vibiano
Pioneers of sustainability, Castello Monte Vibiano produce award-winning wines and olive oils. As such, they were the first farm in the world to be certified with zero CO2 emissions by Norwegian institute DNV (Det Norske Veritas), in 2009. Their products are built on the principles of being:
100% genetically certified Italian

all-natural quality

naturally-sustainable
Across 55 hectares of olive groves, the long-established Fasola Bologna family estate is writing a new chapter – one oriented towards sustainability. With a profound respect for the environment, the family is dedicated to preserving more than 700 hectares, with the desire to hand them down unblemished to future generations. It is these pillars that give life to the passion that guides the company.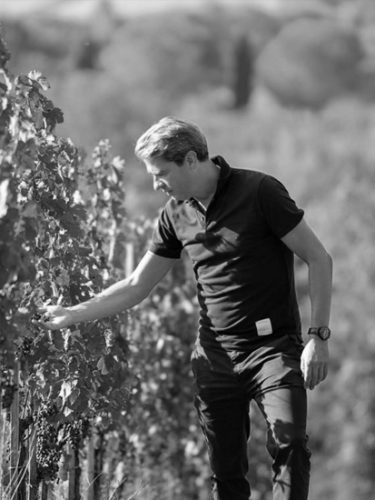 Their commitment to sustainability covers:
sustainable viticulture

– by hand-harvesting

tri-annual assessments

– of air, water, vineyard, and territory indicators by the Italian Ministry of Environment

solar energy

– using photovoltaic panels and biodiesel as well as solar-reflective paint for roofs

reuse of biomass
monitoring growers and suppliers

– to guarantee same-quality standards

charging employees' and visitors electric vehicles

– used by visitors for eco-tours

an "eco wine bar" –

 made from recycled materials
"We set a goal to eliminate all greenhouse gas emissions." Lorenzo Fasola Bologna, chairman of the Umbrian company
It is these principles that makes the "green gold" of Castello Monte Vibiano Vecchio a sought-after olive oil by chefs and airlines alike.
See Castello Monte Vibiano's exhibitor profile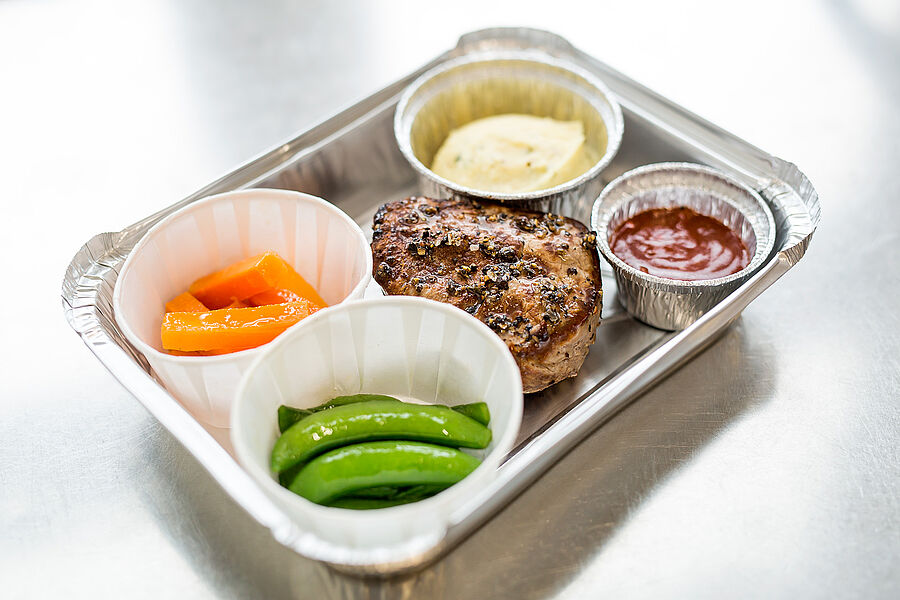 3. Sustainable development by Frankenberg
Frankenberg is leading the field of airline and lounge food production and delivery systems with sustainable and environmentally sympathetic culinary creations that meet the demanding requirements of the world's best airlines. 
They can tailor solutions to their customers, placing value on the quality and sustainability that are synonymous with the Frankenberg brand. Combined with policies of sustainable development and ongoing investment in the latest technologies – Frankenberg has provided consistent tailored meal solutions with total customer care always in mind.
This year, their focus is once more on tailoring meal solutions to individual customers' requirements to the highest quality, with a keen eye on nutrition – using GMO-free products. They also place importance on the sustainability of their ingredients and the environmental impact of their products and services.
See Frankenberg GmbH's exhibitor profile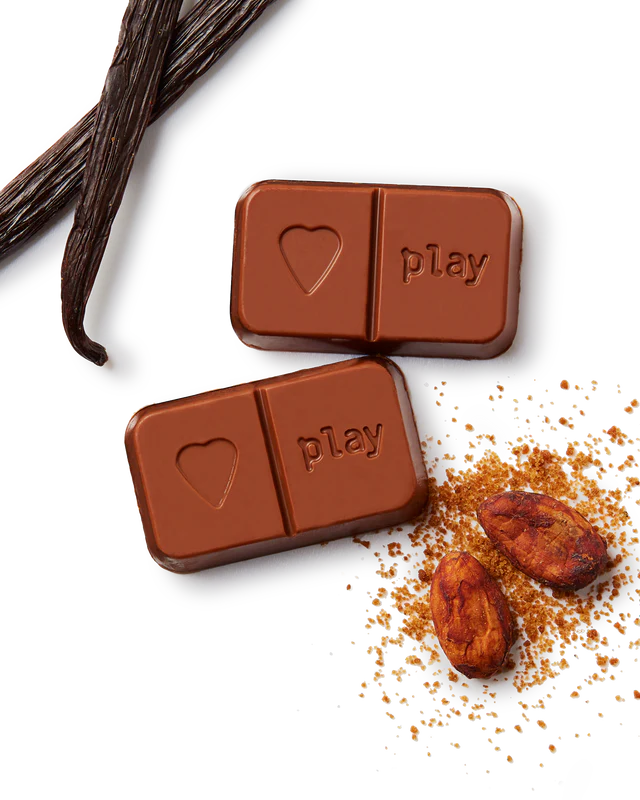 4. Recycled packaging by PLAYin Choc Ltd
PLAYin Choc manufactures not only ethical, but sustainable, chocolate that is natural, organic, and allergen-free. Using just three plants in their recipe, their products are:
plastic-free

zero waste

100% recyclable
Founder Maya Simler built the brand on the pillars of: JOY+HEALTH+PLANET at the heart of her brand. And considering what the brand can do to protect and preserve the planet whilst sharing with the natural world is at the forefront of PLAYin Choc's thinking.
"Keeping our PLANET alive and thriving for our children means learning about the natural world and what we can do to protect and preserve it for future generations."

PLAYin Choc Mission Statement
For PLAYin Choc, this manifests in using bio-degradable, recycled and recyclable packaging in their products whilst simultaneously educating children about the harmful effects of plastic waste on the natural world. As such, their products are certified:
And they also offer vegan and halal products. Packaging and toys are made from FSC or PEFC sustainably sourced recycled and recyclable card, and paper with carbon offset certificates.
Chocolates themselves are wrapped in home compostable film made from wood pulp and plant cellulose. Lastly, their brown packaging boxes are made with recycled and recyclable paper corrugate, sealed with paper tape. They also pack products with a void filler made from maize starch.
Their product sourcing, too, is single origin – with fair trade Peruvian cacao beans sourced from small family owned farms. Their organic Madagascan bourbon vanilla and organic creamed coconut are sourced from Indonesia.
See PLAYin Choc Ltd's exhibitor profile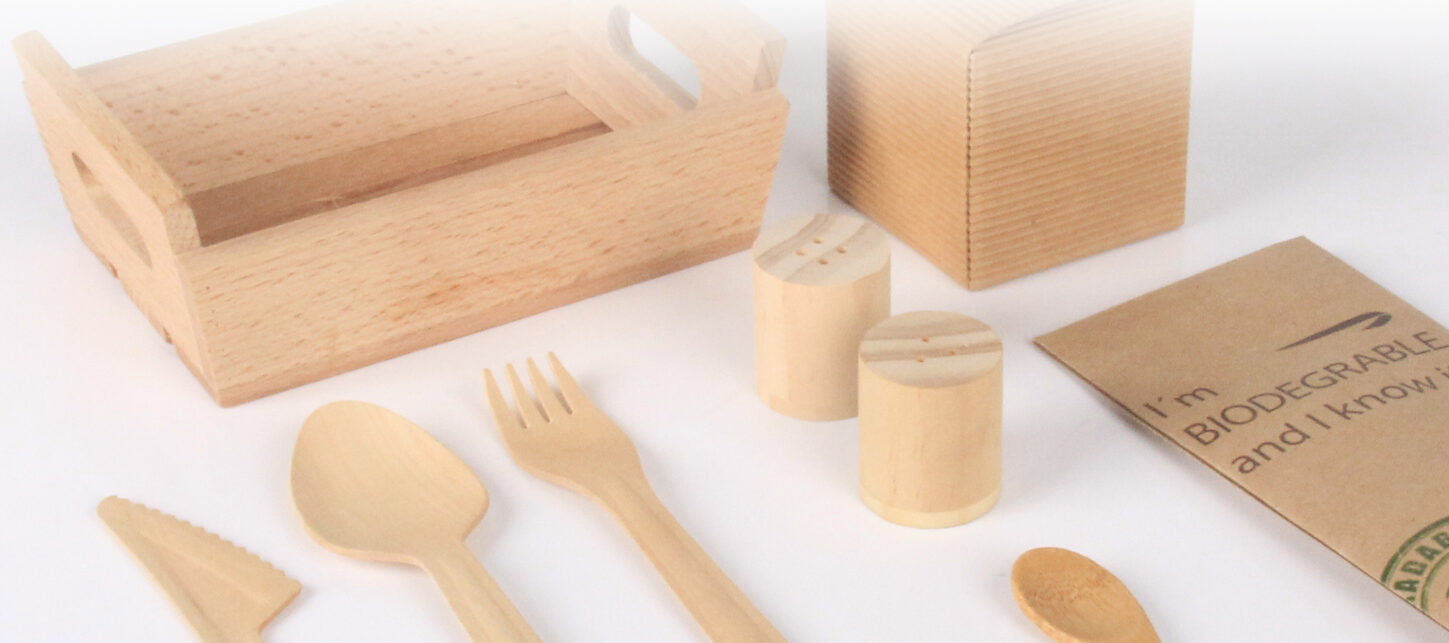 5. Eco-friendly materials by Kaelis
With over 25 years of experience, Kaelis is one of the world's leading providers of onboard products, services, and solutions for airlines and railway industries, serving up to 1.5 billion passengers per year. 
The company specialises in sourcing, designing, developing, manufacturing, and delivering products all over the world, as well as providing onboard services consulting. 
"I'm particularly interested in sustainable products and companies with innovative thinking and I've found that WTCE has been a great place to meet suppliers with innovation and sustainability front of mind"

Deputy General Manager, All Nippon Airways
Kaelis recognises its responsibility to protect and preserve the environment for future generations. As such, they have focused activities around reducing their impact on the environment.
They manufacture a product range including amenity kits, blankets, tableware, disposable products, galley equipment, packaging, textile & nonwoven products and more.  Of these, products are made from a mixture of rotable or disposable:
which are recyclable, sustainable or biodegradable. Consequently, they have an ongoing commitment to reducing their environmental impact whilst contributing to sustainability. They do this by conserving natural resources, adopting pollution prevention practices and meeting and exceeding Federal and State requirements wherever the company operates.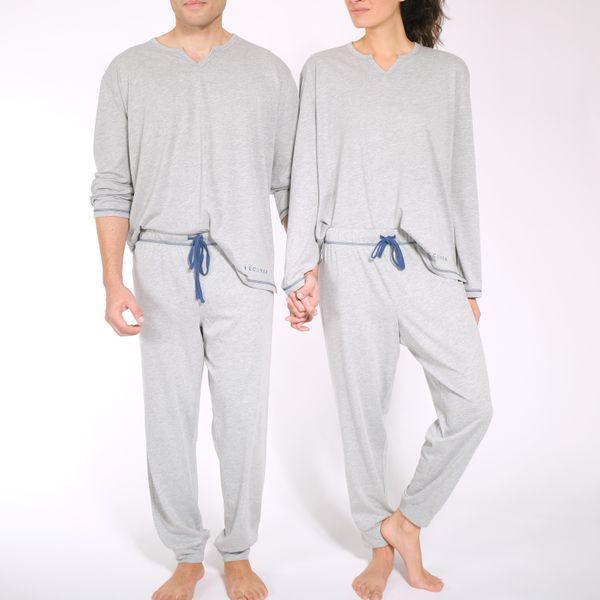 6. Sustainable sleepwear by Buzz Products
Buzz Products have a clear focus: style and sustainability. They create products that enrich the journey with exciting brand partnerships. But the company is also actively interested in creating products that give back positively to the planet and communities. 
Their expertise includes sustainable partnerships and products alongside luxury collaborations across: 
amenities

skincare

sleeper suits

meal serviceware

children's kits
Across their cosmeceuticals and fragrance ranges, there is a clear focus on not only a sensory experience for the passengers, but efficacy in use. Such products are proudly free from parabens, phthalates, synthetic colourants and animal testing.
As for sustainable sleepwear, their American Airlines x RECLINER sleepwear suits are made from recycled plastic bottles blended for a soft, breathable and sustainable set. Each set of sleepwear is made using 12x400ml bottles rescued from landfills. Buzz products' efforts so far have resulted in 100m bottles diverted from landfill and 13m plastic bags eliminated.
Their sustainability commitments include:
FSC Certified

use of biodegradable plastics and ingredients

gentle formulation for skincare and beauty products

products are not tested on animals

Use of fair trade ingredients

Products and packaging printed with soy ink
See Buzz Products' exhibitor profile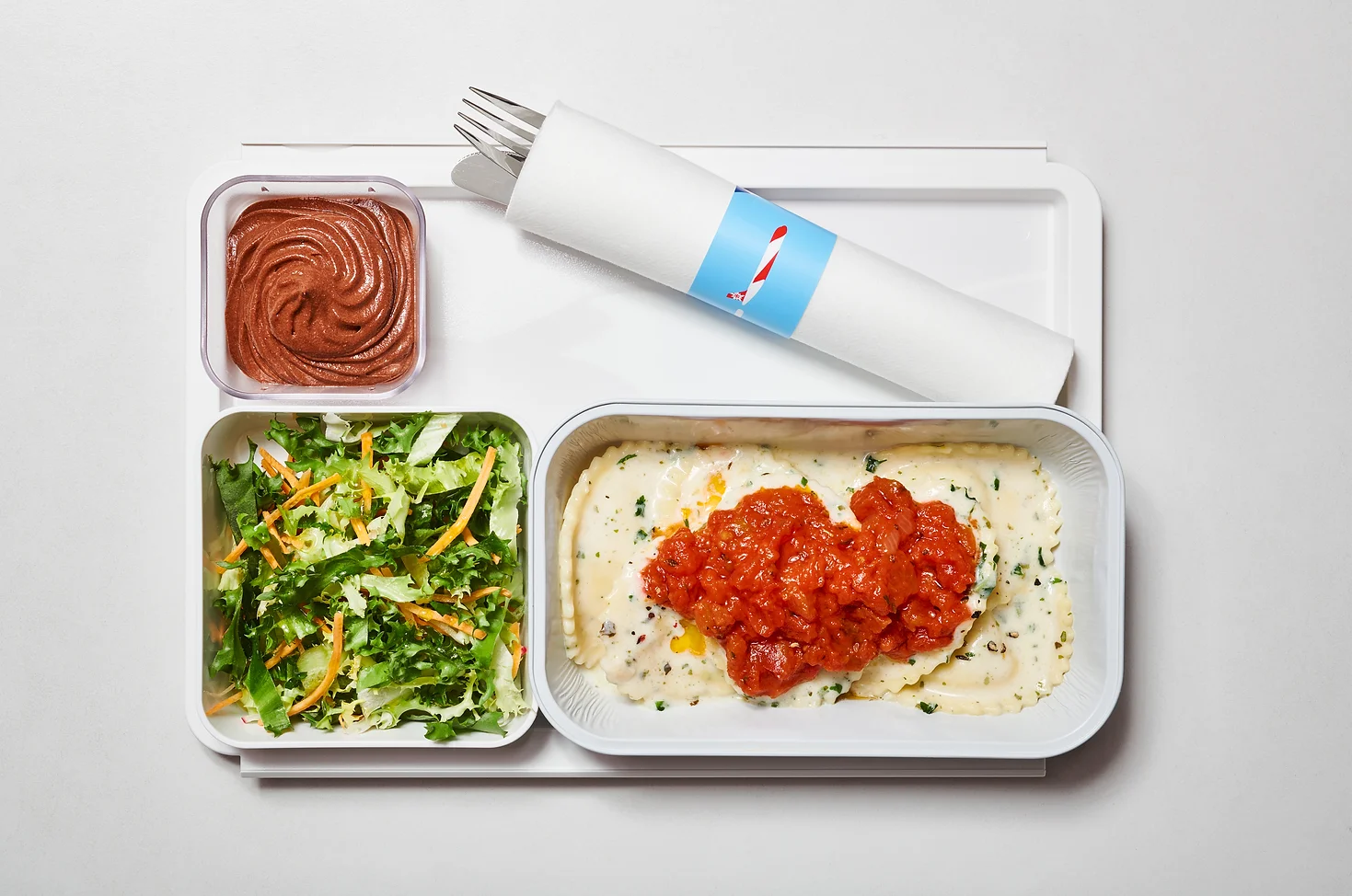 7. Rotable tableware by Clip Ltd
Founded in 2015 by inflight equipment expert Cindy Lam and industrial designers Big-Game, Clip are keen to showcase newly launched products with sustainable initiatives. Their goal is to tailor-make all items airlines need to take care of passengers with sustainable solutions across:
amenity kits

tableware equipment

textiles

skincare products
And their business and economy class tableware for Edelweiss are fantastic examples of these solutions. The innovative Edelweiss Box is both reusable and fun, with its lid easily becoming a bread plate during a passenger's meal. The box is completely reusable in-line with the airline's commitment to limit the carbon footprint of its activities.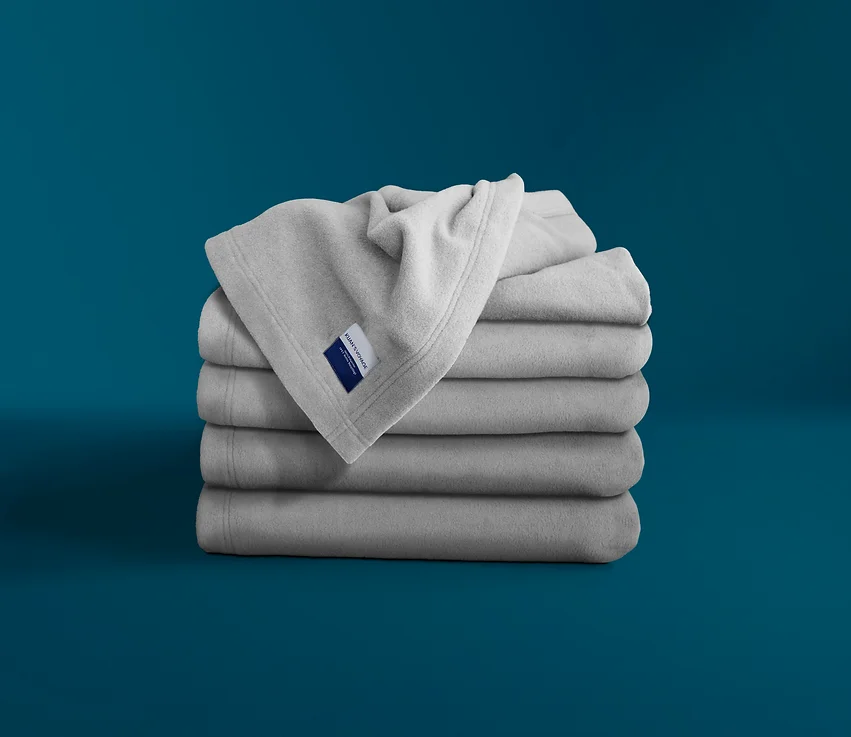 Additionally, the tableware is made from SiloxiHT lightweight ceramic. The lightness of the material helps reduce load on board while its hardness improves durability, saving in purchasing frequency. The tableware features a modular and versatile design, offering lots of possibilities of combination with a limited number of elements.
Features:
click tray

compact box in the trolley.

helps the crew with easy handling and delivery

safely protects the food it contains without using polluting disposable lids.

washable & reusable

made from bio-sourced materials
See Clip Ltd's exhibitor profile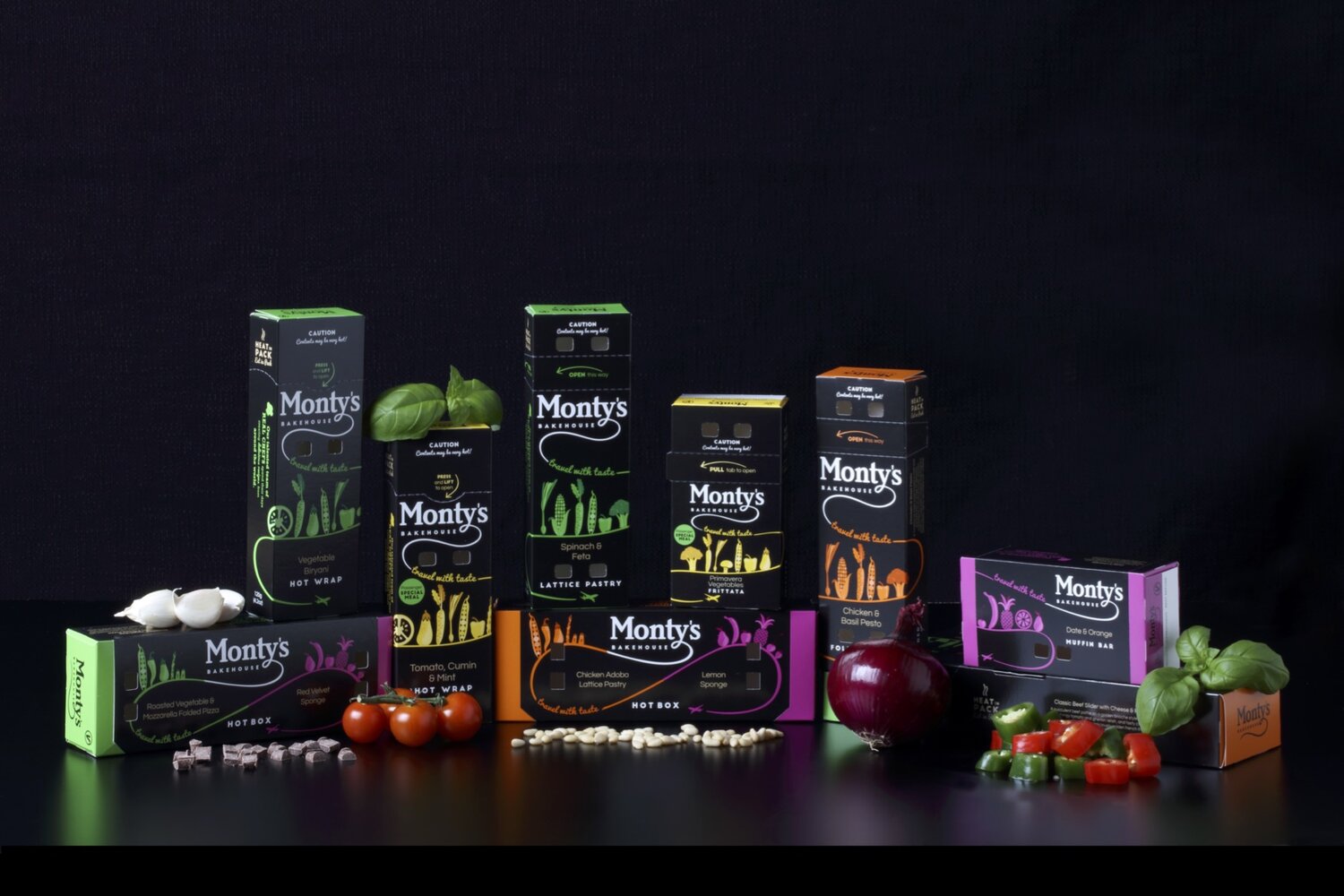 8. BarricadeECO by Monty's Bakehouse
Monty's Bakehouse provides delicious, innovative and sustainable food solutions created by award-winning chefs and innovators to delight passengers. And they've been creating innovative and sustainably packaged solutions for the food-to-go market.
And all of this is done with deference to galley loading configurations, service windows, load factors and the continuing importance of sustainability and environmental responsibility. Monty's Bakehouse produces handheld snacks which are packaged using fully biodegradable packaging board from sustainable sources.
By using paperboard instead of CPET or RPET plastics, they have designed a range of tray and hot pot products to meet every serving occasion. One such example is BarricadeECO – their paper based food packaging which has been designed to deliver high sustainability values.   
BarricadeECO combats two challenges for sustainable packaging onboard:
the necessity for an ovenable substrate which can withstand extreme heats 

linings that can withhold liquids to prevent leakages
Typically, plastic is an essential in delivering this type of quality finished packaging. Yet, with BarricadeECO, Monty's have come up with a new solution. This packaging is fully biodegradable, compostable and repulpable.
It is made from premium paperboard substrate made with virgin fibres from sustainably managed forests. It also features a low migration ink system, barrier and coatings and adhesives all which are dual ovenable. 
See Monty's Bakehouse's exhibitor profile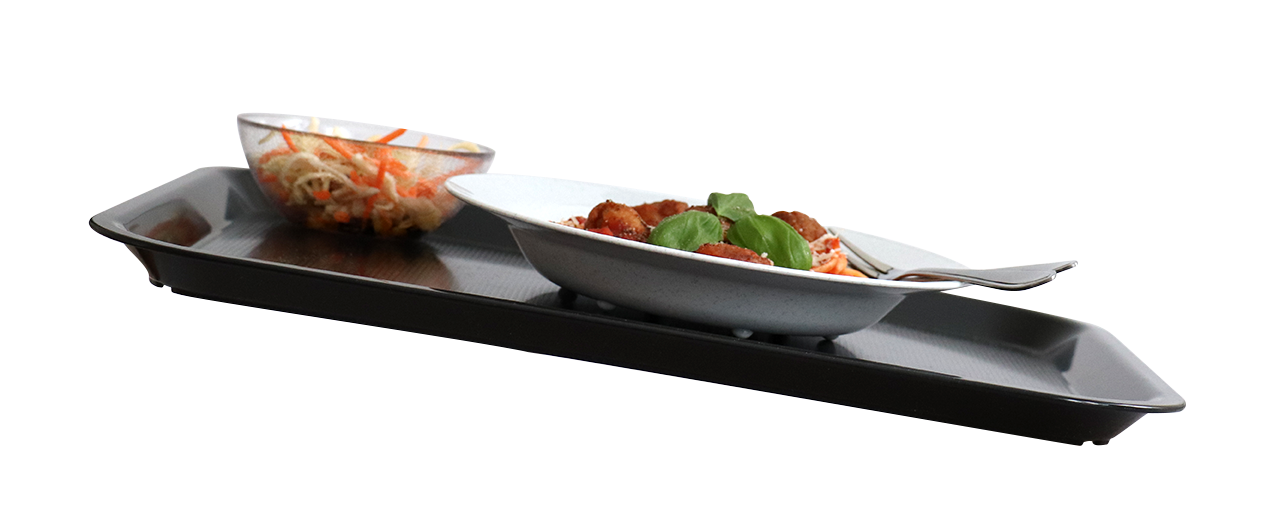 9. Environmentally-friendly bioplastics by August Lundh
August Lundh are a Swedish manufacturer of quality travel catering products, founded in 1921. They provide a comprehensive range of quality food service and transportation products to the airlines, rail travel and cruise ship market sectors. 
And they're committed to showcasing the best quality, most sustainable products for inflight catering made from 100% recyclable, eco-friendly materials. Despite the negative stigma surrounding plastics and their role in oceanic waste and landfill, when rightly used, August Lundh believe that plastic could be the most environmentally-friendly option available.
So what is the evidence for this?
Thermoplastics can be recycled and become new plastic products

Energy usage throughout the production process may be lower than for many alternative materials (their sister company,

Mälarplast

has installed a solar cell plant on top of their production roof)

The material potentially allows for lower weight in packaging and vehicles, which results in a reduced CO2 net emission over a product's life cycle
As such, the company operates under environmentally certified production and wants to manufacture products that will contribute to a better and more sustainable future. To do so, they are also investing in innovative, environmentally friendly raw materials. One such example is their environmentally friendly bioplastic in their Malko-Progress range.
Traditional plastics are made of raw oil, but bio-based plastics also consist of biologically produced raw materials, such as starch. Adding biodegradable resources reduces CO2 emissions, which in turn, means that their environmental impact is drastically reduced. Their high-quality bioplastic products are also 100 % recyclable.
To this end, waste and scraps from their production site in Eskilstuna, Sweden,  is sorted, ground down, and re-used to produce new products.
See August Lundh's exhibitor profile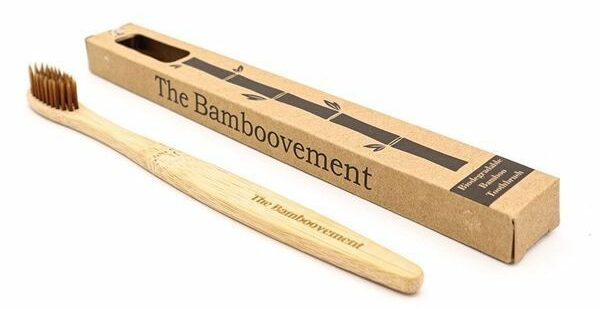 10. Onboard hygiene products by Bamboovement
Bamboovement was founded as a conscious repsonse to the rapid increase of global plastic consumption by providing high-end sustainable onboard hygiene and passenger comfort products.
Sustainable bamboo, which grows rapidly and requires minimal (natural) fertilisers can be harvested sustainably, allowing the rooting system to remain intact and regenerate new bamboo trees.
Combined with company's commitment to tree-planting, with 65,000+ trees planted, the company is letting the world of onboard know about the benefits of switching to biodegradable wooden/bamboo products.
But even with alternatives on offer, single use plastics are still a serious concern. And so The Bamboovement are also involved in other sustainability drives, including beach clean-ups with Good Karma Projects, a Spanish NGO that has set up multiple projects on education and awareness towards sustainability. Together, they who organises beach clean-ups with local volunteers.
"99% of normal toothbrushes consist still of conventional plastics."

The Bamboovement
The company products a range of FSC-certified toothbrushes in kraft paper packaging along with plastic-free amenity products like bamboo combs, toothpaste tablets and toiletry bags made of cork.
See The Bamboovement's exhibitor profile
---
---