Welcome to our Products in Focus series. These articles will take a look at the latest and most exciting travel catering and onboard service products for airlines and rail operators in a variety of categories.
Looking at products from across the sector, including food, beverages, packaging,
passenger comfort
and amenity kits, we'll be focusing on
a selection of the many p
roducts
that WTCE attendees will be able to taste, touch and test at the upcoming event edition.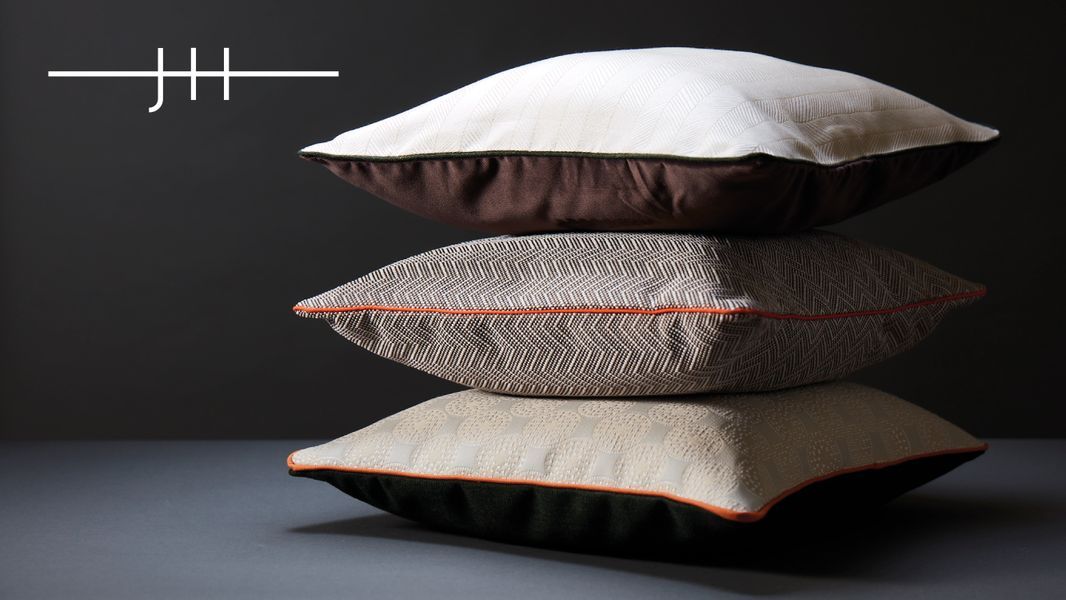 1) Cushions and textiles by John Horsfall & Sons
Decorative flight cushion covers elevate and differentiate the cabin experience. John Horsfall & Sons tailor make cushions to suit your passengers' style, from bold economy prints, to woven textures and decadent decorative embroideries.
John Horsfall & Sons produce quality textile products that deliver cabin comfort and help provide the highest standard of hospitality. Whether for a short daytime flight, or a long-haul overnight route, they ensure airlines are equipped with textiles which are fit for purpose and loved by passengers.
John Horsfall & Sons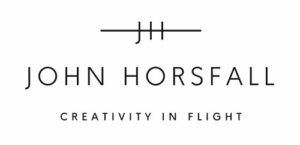 John Horsfall & Sons are a team of designers and experts in working with specialist textiles. The team have international experience and global reach. Their purpose is to create in-flight solutions to continually elevate the aviation experience. They want their customers' customers to feel at home every time they travel with a John Horsfall product.
See
John Horsfall & Sons'
exhibitor profile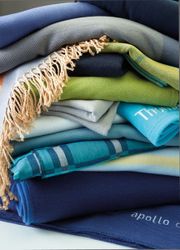 2) Woven blankets by Intex Company Ltd
Intex offer bespoke woven blankets in polyester or modacrylic to offer warmth and comfort to passengers with products that are long lasting and easy to care for. They also offer non-woven headrest covers in all sizes, weights and colours printed with water-based inks and Super soft fleece blankets made from the recycling of used plastic bottles and fabrics.
Intex Company Ltd
Based in China, with a UK sales and marketing team, Intex has been supplying passenger comfort products to the airline industry for almost 30 years. They offer customers direct access to their manufacturing expertise and product development facilities, helping customers achieve their inflight product visions.
Their product range is vast and includes headrest and pillow covers, pillows, traymats, wipes, airsickness bags, duvets, mattresses, blankets and a wide range of textile and non-woven products as well as table linen and amenity packs. They take their environmental responsibilities seriously and are members of SEDEX.
See
Intex's exhibitor profile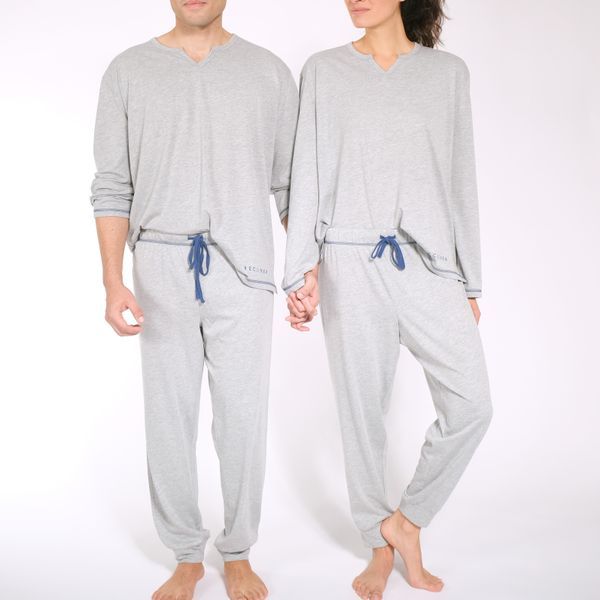 3) American Airlines x RECLINER Sustainable Sleepsuit by Buzz Products
American Airlines partnered with sleepwear experts RECLINER to deliver sleepsuits that are luxuriously soft and cozy as well as consciously made. The American Airlines x RECLINER sleepsuits are made from recycled plastic bottles and blended with cotton making them luxuriously soft and highly breathable. Each set of sleepwear is made using twelve 400ml sized bottles which have been rescued from landfills, equivalent of 4,821 bottles per day saved from landfills, or an annual saving of 33 tons.
Buzz Products also produce the Alessi x Delta Air Lines service ware range and have produced amenity kits for a number of brands and airlines including Etihad Airways x Acqua Di Parma and Penhaligon's for Singapore Airlines.
Buzz Products
Discover the iconic luxury brands and game-changing innovations from Buzz products. Focusing on style and sustainability, Buzz creates products that enrich the journey with brand partnerships that travelers love. Meaningful collaborations combined with creative ingenuity has allowed them to create products that heighten moments along the journey.
Buzz creates products that give back positively to the planet and communities. Their expertise includes Sustainable Partnerships and Products; Luxury Collaborations for Amenity, Skincare, Sleeper Suits, Meal Serviceware; and Children's Kits. They represent brands such as K3, Armani, TUMI, Tom Dixon, REN Clean Skincare, Aromatherapy Associates, Byredo, Acqua di Parma, Balmain, Paravel.
See
Buzz Products'
exhibitor profile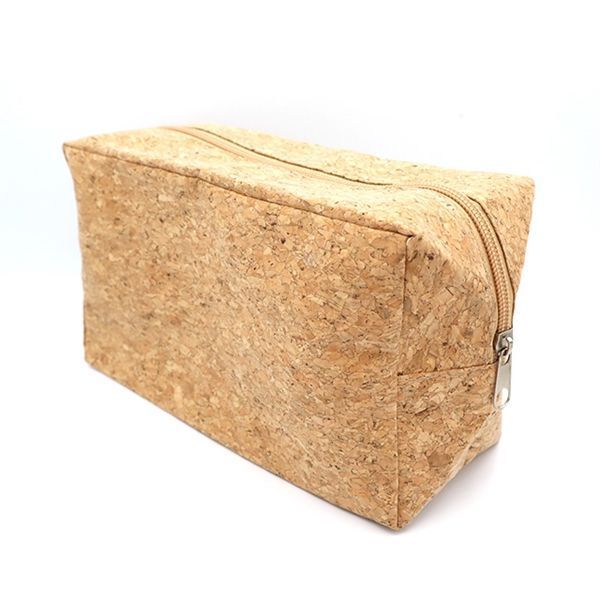 4) Portuguese cork toiletry bag by Bamboovement
Bamboovement produce Portuguese toiletry bags made of cork as well as a range including FSC-certified toothbrushes in kraft paper boxes or bags, weighing between just 5 – 6.5 grams.
Their amenity bags can be completed with their bamboo combs and plastic-free bamboo cotton buds. They all offer a biodegradable alternative to onboard cutlery with their wooden/bamboo offering.
Bamboovement

Based in Amsterdam, Bamboovement was founded to raise consciousness on the rapid increase of global plastic consumption. By providing high-end sustainable alternatives to the hospitality, airline and catering industry they aim to cut out single-use plastic products.
Bamboovement provides amenity sets that continue to exceed guests' expectations in a sustainable and ethical fashion.
See
Bamboovement's exhibitor profile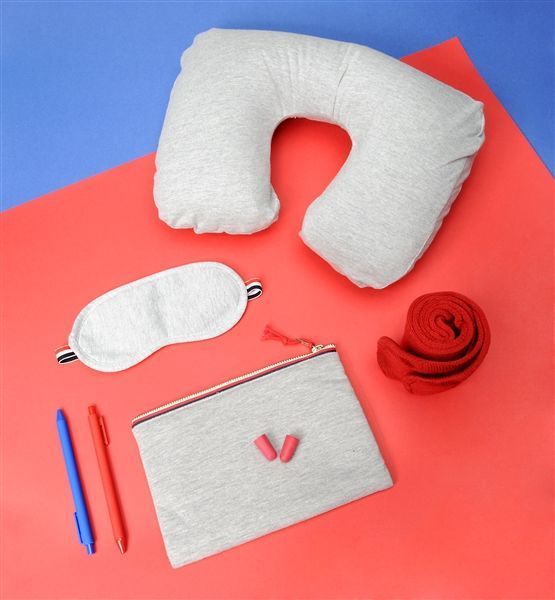 5) Comfort kits by Bayart Innovations
Bayart produce passenger comfort kits as well as kids kits and textiles. Their Just Relax! range of amenity kits and sleepwear is made for wellness and comfort aboard and designed with care. Their designers create fashionable pyjama sets and warm slippers using conscious materials.
During night flights, passengers feel at home ready to fall asleep peacefully in their soft pyjamas and trendy slippers; and Bayart's watchword is just relax.
Bayart Innovations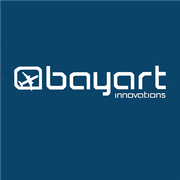 Bayart Innovations specialise in supplying high-quality airline items including amenity kits, blankets, linen, children's gifts and tableware. They also supply headsets, including noise-cancelling and galley equipment.
Their dedicated in-house creative team can design and develop bespoke in-flight items in partnership with customers, to create products which will enhance the passenger experience and keep cabins looking good. They are known for supplying the right item, at the right price at the right time.
See Bayart's
exhibitor profile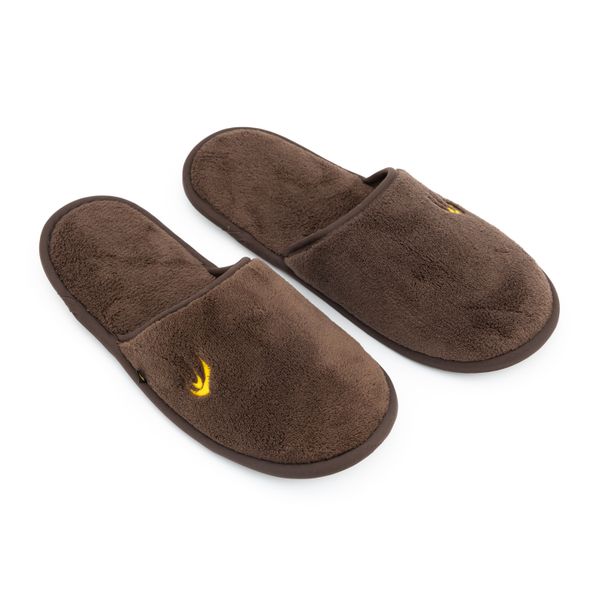 6) by Yangzhou Haisheng Slipper Co.,Ltd.
The company's main products include slippers, laundry bags, bathrobes and other related products. Their previous product offerings include:
China Eastern airline slippers – material: coral velour in black with a dots sole Emirates airline slippers – material: velvet in black with an EVA sole Marriott hotel slippers – material: waffle 7mm in white with an EVA sole
Yangzhou Haisheng Slipper Co.,Ltd.
Yangzhou Haisheng Slipper Co. Ltd., established in January 2003, is located in China's largest hotel supplies production base in Yangzhou city, Jiangsu Province and export of hotel room and airline supplies. They can make samples according to a customer's idea, specification and images.
See Yangzhou Haisheng Slipper Co. Ltd.'s exhibitor profile

7) Premium economy and business amenity kits by Skysupply GmbH
Skysupply have worked with brands including Victorinox, Bulgari, Porsche Design, TUMI, Samsonite, Hartmann and many more to produce premium economy and business class amenity kits.
They have matched the Finnish national carrier with the noted Finnish design house Marimekko and the renowned Swedish cosmetic brand L:A Bruket to cooperate on a new series of amenity kits distributed in Finnair's long-haul Business Class. The collaboration is both a tribute to Nordic brands as well as a next step to introduce sustainable products in the cabin.
They have also produced amenity kits in conjunction with LUFTHANSA Business Class x Porsche Design and SWISS Premium Economy Class.
Skysupply GmbH
A responsibility to the planet is of utmost importance to Skysupply GmbH. They use sustainable materials from certified providers and strive to reduce waste, reuse inflight products and recycle wherever they can.
SKYSUPPLY is a global leader in the travel industry offering customised in-flight products like amenity kits, cosmetics, children's products and all kinds of comfort items. They pride themselves on their partnerships with prominent brands, resulting in meaningful, prestigious collaborations. Passengers are sure to recognise these brands from the fashion, lifestyle and skincare segments and appreciate the reputation they have.
See Skysupply GmbH's exhibitor profile
---
---
If you are an exhibitor, log into your dashboard to add your products now.
---