Catering for special dietary requests and allergies has never been more important for airlines keen to ensure passengers feel safely catered for
The airline industry has come a long way from the days of vegetarian meals being the only 'special' orders available. Today, various onboard offers stretch beyond simply catering to considering lifestyle choices.
They now encompass everything from vegan meals to religious dietary needs, plus of course, specially-formulated dishes to protect allergy sufferers. Here, we take a closer look at the importance of 'special' food and drink orders and how choice continues to expand as demand increases and carriers and their suppliers continue to innovate.
The scale of allergies and requirements
Offering free-from meals, snacks and drinks is now a major consideration for airlines and something they can't afford to ignore. While the number of people with a diagnosed allergy represents around 10% of the global population[1], with billions of people flying every year that percentage translates to millions of air passengers travelling with allergies that can not only make them ill but in the worst case scenario, be fatal.
Thankfully, studies show that serious in-air incidents are relatively rare considering the number of flights and passengers. Research published at the beginning of this year following a retrospective review of statistics recorded between January 2017 and December 2019, found there were 4,230 'allergic events' in the air, with 328 people receiving a dose of epinephrine.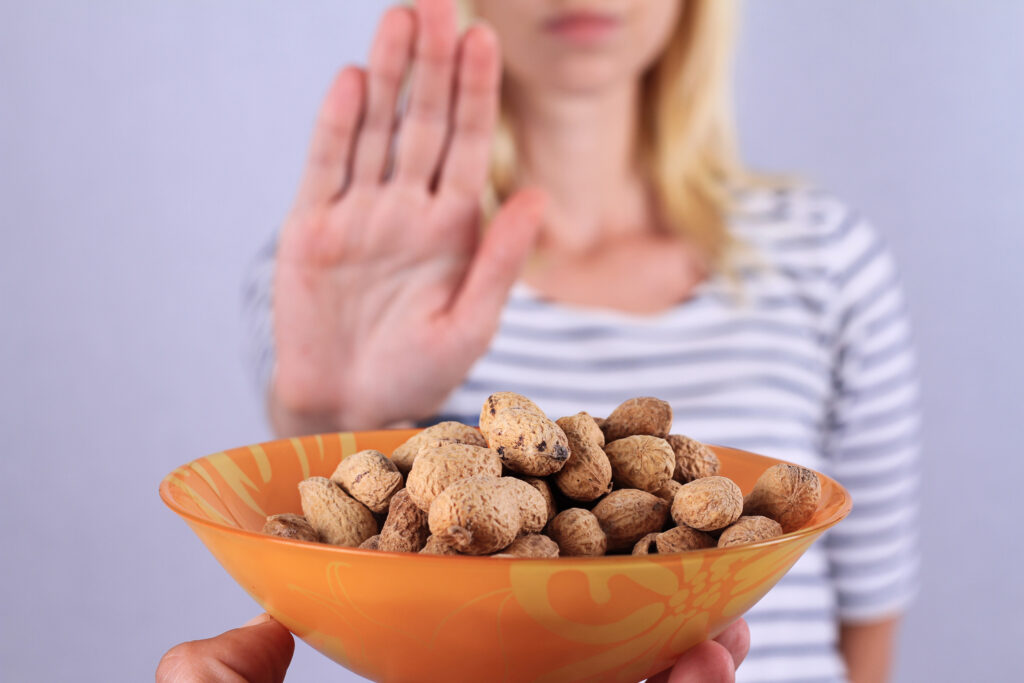 The impact of catering safely
However, a recent study that delved into the experiences of 4,700 passengers flying with allergies suggests many carriers still have some way to go to convince sufferers they're in safe hands. The study, released at the American Academy of Allergy, Asthma & Immunology (AAAAI) 2023 Annual Meeting, found that virtually everyone (98%) flying with an allergy felt more anxious about their trip because of it.
And perhaps with good cause; nearly 40% of the survey respondents reported that airlines failed to meet promised allergy requests and more than half reported being treated insensitively by airlines or ground crew.
These statistics are significant because the same study also found that people who were treated well were much more likely to not only use an airline again but also to recommend it to friends and family. It's easy then to imagine that the reverse is true; when people have a negative experience, they're unlikely to use that airline again or recommend it to other people.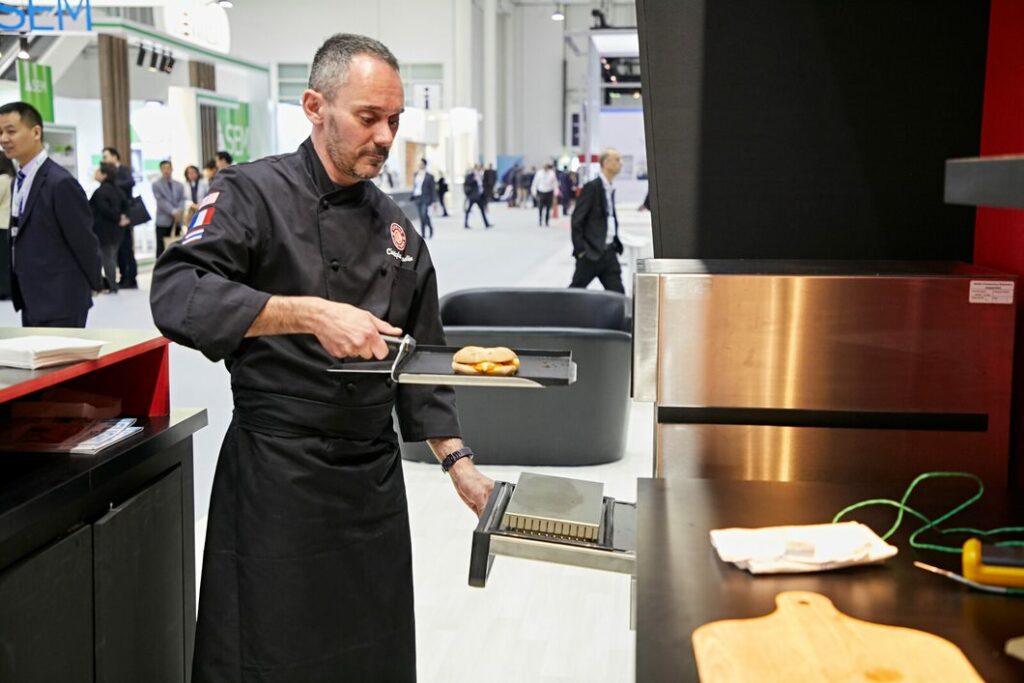 How to cater for allergies onboard
Catering for severe food allergies in an aircraft cabin at 30,000 ft is complex, so it's no surprise that policies towards passengers with allergies differ from carrier to carrier, as does the law in different countries. For instance, the United States ruled in 2019 that passengers with severe allergies had the right to board early to wipe down surfaces, while in Canada passengers can ask for a 'buffer zone' around their seat.
Unfortunately, it's almost impossible for airlines to guarantee that meals and snacks have been produced in a nut-free environment, despite the fact that an allergy to peanuts is one of the most common. But most offer pre-order for free-from meals and will refrain from serving nuts on flights where a passenger has a declared allergy.
Indeed, some have gone one step further by banning peanut sales on all flights, including easyJet and Japan Airlines. easyJet will also ban passengers from eating nuts they bring onboard with them, if they know a passenger has a severe allergy.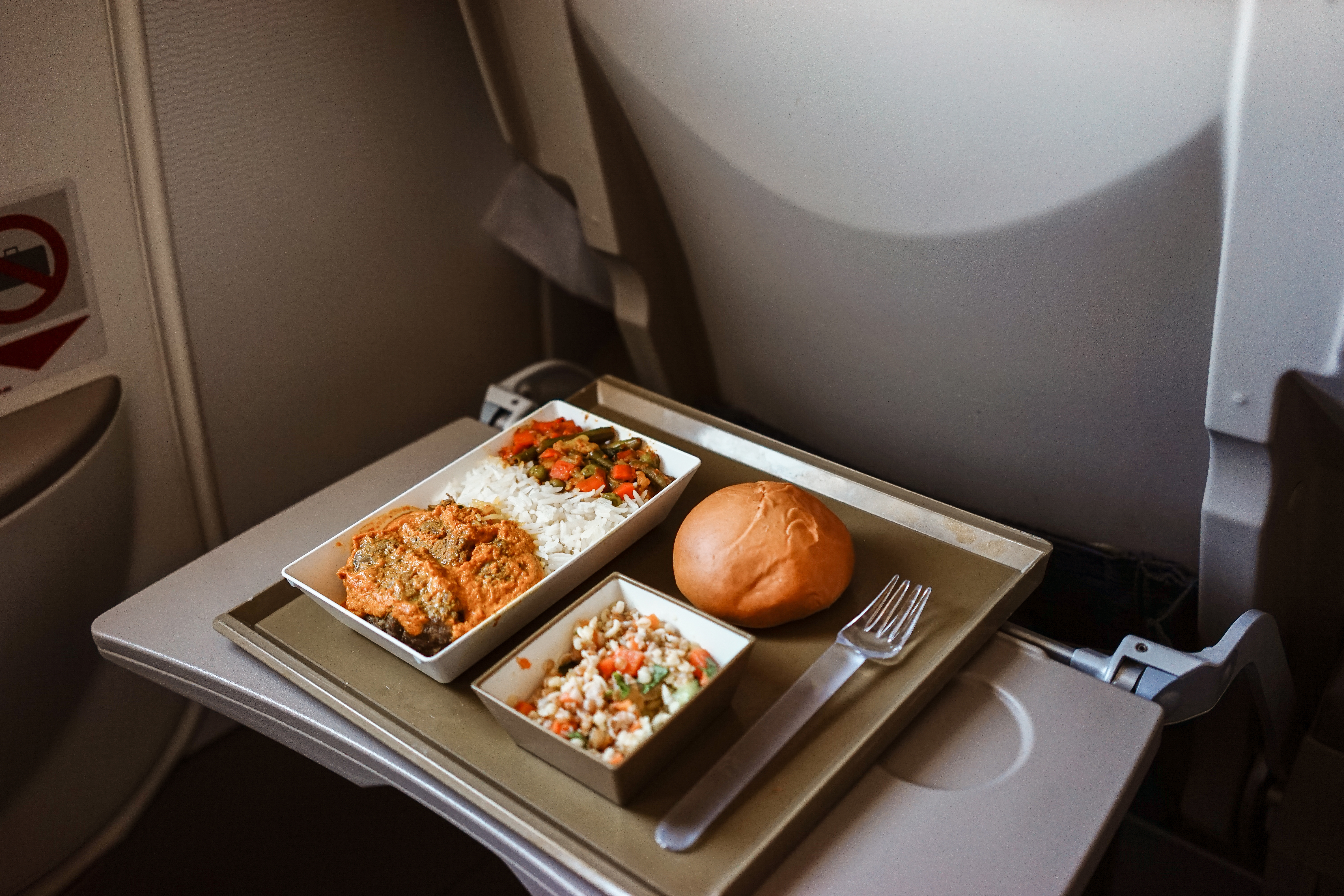 Suppliers can also help by carefully considering product ingredients before pitching to airlines or their caterers, as well as by ensuring that any allergens are properly labelled. This year's WTCE will see a host of specialist suppliers catering to passenger's allergy needs.
These include Tops Foods NV that makes a hot meal range including lactose and gluten-free recipes, Qizini that specialises in handmade meals, fresh sandwiches and hot snacks including allergen-free products and PLAYin CHOC – vegan chocolate that is free from the top 14 allergens.
Making onboard meals 'special'
Over the past few years, airlines have upped their game when it comes to 'special' meals. There is now extensive choice onboard as carriers cater for diverse palates and religious or cultural requirements. In fact, airline supplier dnata says 'special' meals, make up 45% of the total meals it provides to the large airlines.[2]
Here are some of the most popular meal types across the industry.
Vegan – containing no animal derived ingredients
Vegetarian – meat-free, but could contain eggs, fish, honey and dairy
Halal – foods permissible according to the rules of Islam
Kosher – food that complies with the strict dietary standards of traditional Jewish law
Jain – completely lacto-vegetarian and also excluding root and underground vegetables such as potato, garlic, and onions
Diabetic – a low sugar meal that may contain minimal salt, low-fat products, grilled white meat, high fibre fruits and vegetables, cereals and diabetic friendly products like sugar-free jam
Some special meals need to be ordered more than 48-hours in advance to ensure supply – something British Airways stipulates for a halal meal for instance, but for many it's just 24-hour's notice.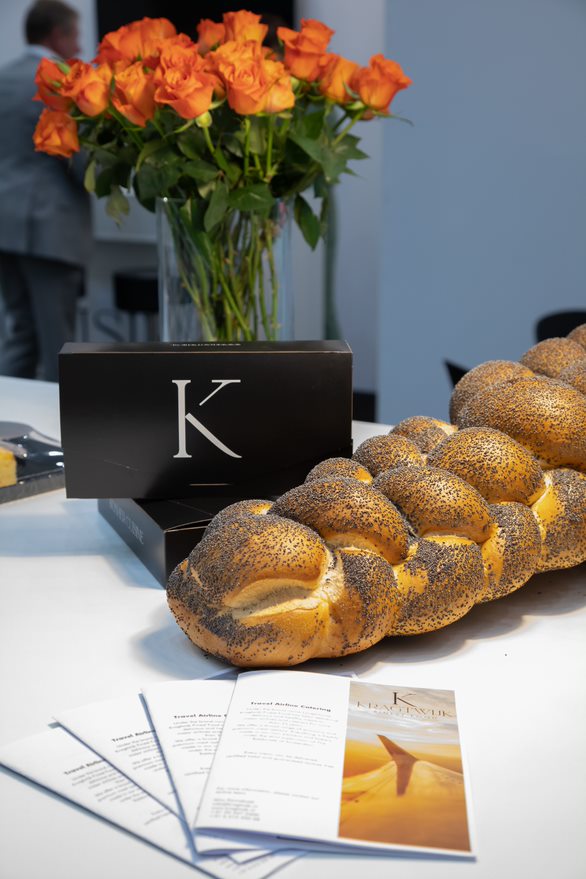 Conscious caterers at WTCE
The enormous – and growing – demand for meat-free and vegan meals is helping caterers to adopt innovative and highly sophisticated new product development programmes. For instance, LSG Group showcased its partnership with food-tech company NotCo[3] at WTCE, which sees the two working with first-of-its kind patented, in-house Artificial Intelligence (AI) to create plant-based options that taste, feel, cook and function just as real meat.
The partnership has managed to create plant-based alternatives to dairy, eggs and meat, something it says none of its competitors have managed to achieve so far.
Over the past few years at WTCE, we've seen the number of suppliers able to offer special meals continue to increase their presence and this year we're looking forward to welcoming innovative companies such as Food Partners France which supplies meals and snacks to suit specific diets that can be stored at ambient temperatures for at least 6 months, making them ideal for contingency stock.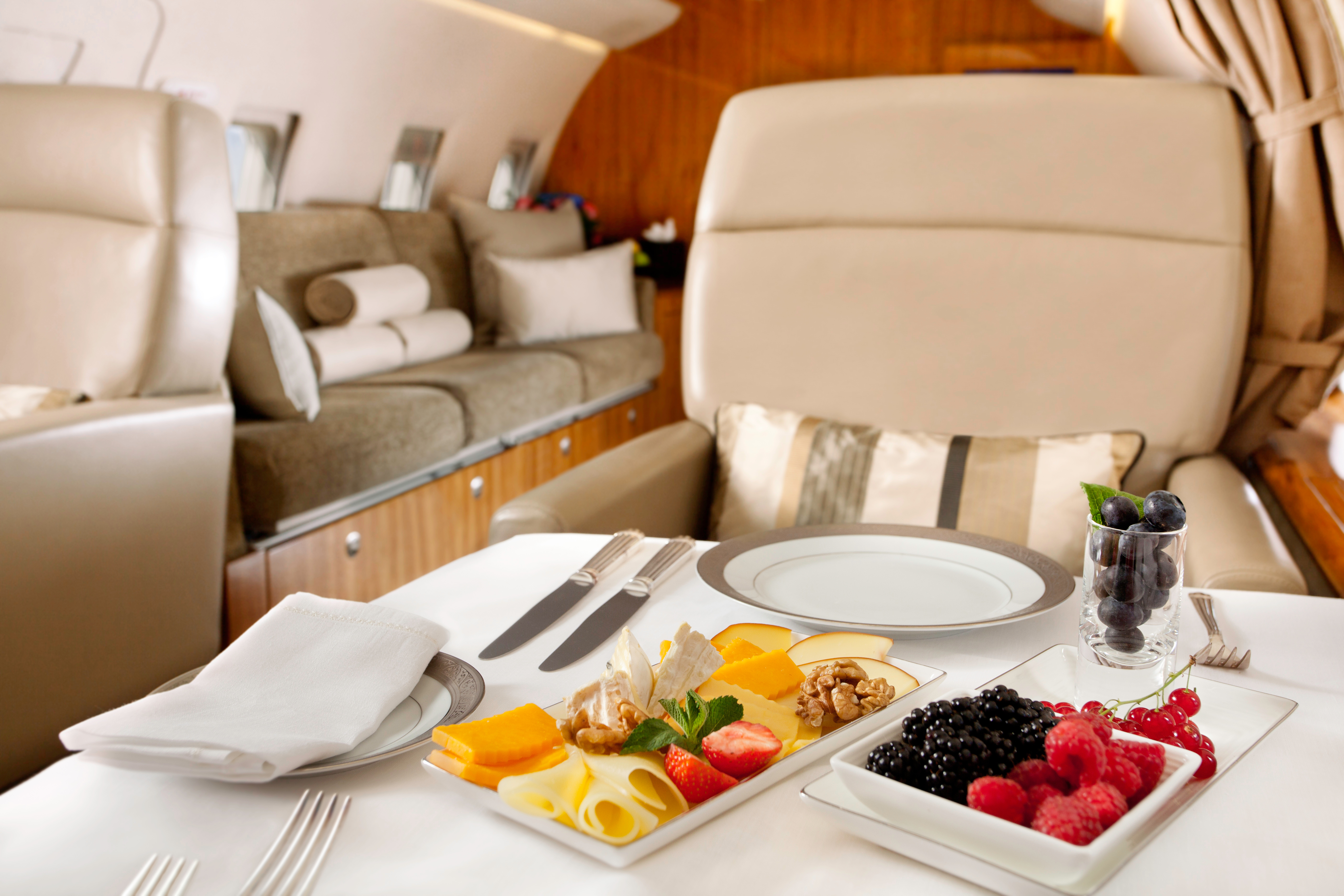 Plus, Foodcase International BV is exhibiting partner business Niche Food's award-winning Libero Special meal concept. Libero offers meal solutions for all classes, meeting IATA's dietary code system, including gluten-free, dairy-free and vegan. Additionally, all meals are made exclusively in a nut, tree nut, sesame and gluten-free environment.
ICHCS, the biggest Islamic supplier offering Halal-certified meals that give airlines the opportunity to cater properly for the needs of Muslim passengers, will also return to the show floor. It works with clients to help them promote services in the Muslim world and to find trading partners and new markets.
For more information about all the suppliers at the coming WTCE event offering allergen-free and special meals, click to view the exhibitor directory.
---
---
[1] http://bit.ly/3ZROaKv [Food Insight.org]
[2] bit.ly/3J9AAf3 [dnata.com]
[3] bit.ly/3JCk9cp [lsg-group.com]