Welcome back to WTCE's first-time exhibitor round-ups. As the show gets closer, we catch up with some first-time exhibitors who are new to World Travel Catering & Onboard Services Expo.
Learn about what companies are joining us at the world's leading marketplace for onboard inspiration, and what products they'll be showcasing across the most interesting and innovative areas of the onboard sector.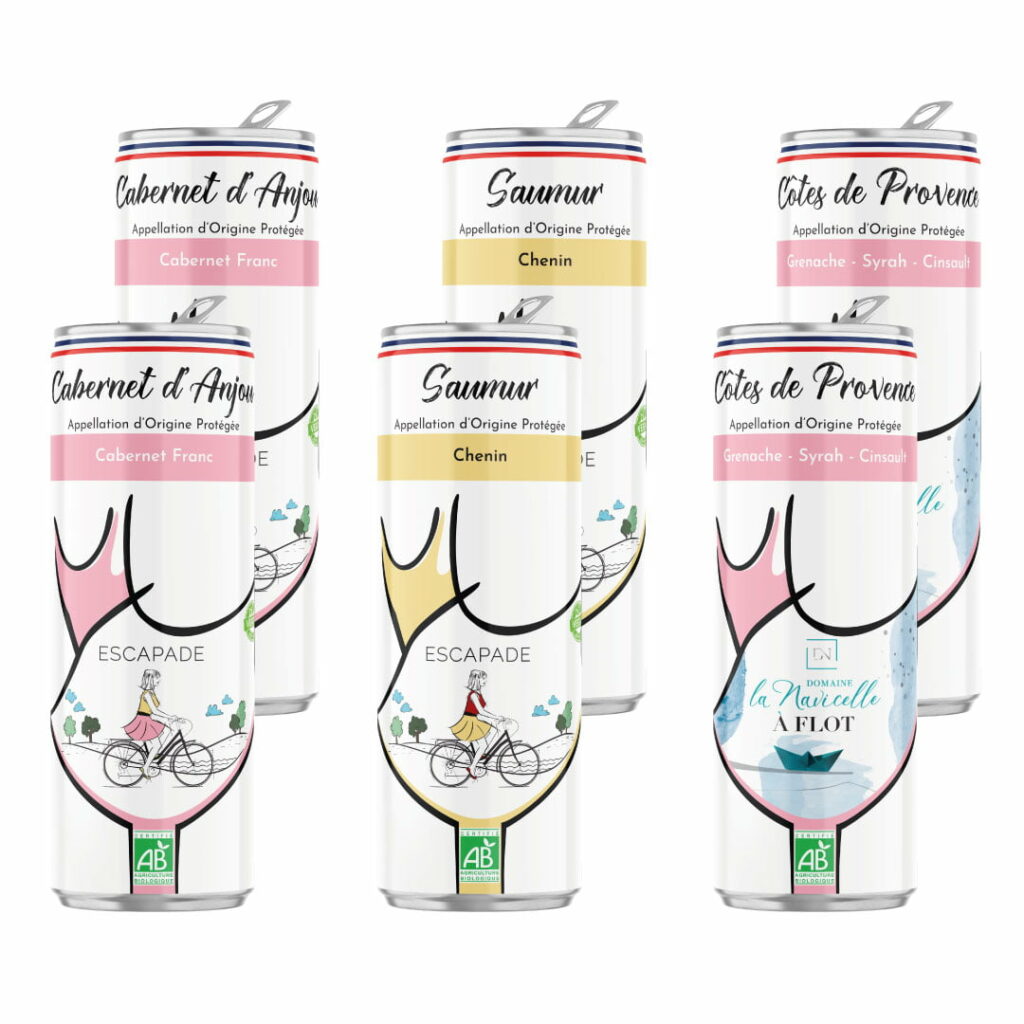 1) Canned wine by La Robe du Vin
Canned wine? Wine not. La Robe du Vin have produced wine in a can with an internal coating that isolates the wine from the metal. It therefore retains all its organoleptic qualities.​​ It is also environmentally friendly – 100% recyclable and its light weight allows for a very low carbon footprint.
Their product offering includes:
Boxes: 100% Organic, Burgundy Love Box, Rhone Sun Box
Organic: White Saumur PDO, Cabernet d'Anjou PDO,
AOP: Bordeaux white HVE, Cabernet d'Anjou, Bordeaux rosé HVE, Côtes de Provence, Côtes de Provence Organic, Bordeaux red HVE
IGP: Côtes de Gascogne HVE, Mediterranean rosé, Mediterranean red,
Muscat Fine Bubbles
La Robe du Vin
La Robe du Vin's cans immerse passengers in the world of wine. Their mission it to make people happy. Discover French wine regions through wines carefully selected by Brigitte, their sommelier. Dare to discover wine differently!
See La Robe du Vin's exhibitor profile

2) Bakery goods by Panificio Cremona
Panificio Cremona's products offer various multidimensional health benefits: Holistic BFY/Physical Heath/Gut & Immunity/Women & Men's Health. Their air and cruise catering ranges of products vary from traditional bread to filled snacks and sandwiches. Products range from from Italian specialties (Pizette & Facaccina), to ethnic products (Khobez Pita) and sweets with traditional or allergen-free dough versions available.
Their product offering includes:
brioches
panzerotto
calzone
squisino
rustic sandwiches
soft sandwiches
focaccia sandwiches
Panificio Cremona
Panificio Cremona offer much more than frozen bakery foods. Since 2005, they have worked with partners to allow them to create unique products across all aspects of: shape, dough, fillings and packaging.
Panificio Cremona are an Italian producer specialising in frozen bakery foods. They supply several air catering players and have been authorised to provide on-boarding refuelling services at the main Italian airports.
See Panificio Cremona's exhibitor profile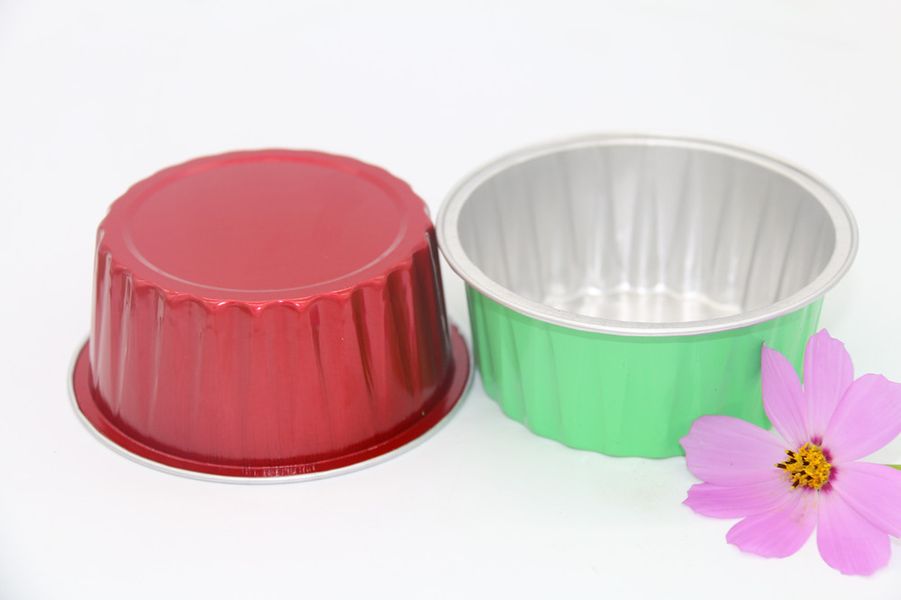 3) Containers by Zhengzhou Laiwosi Aluminum
Since its founding, the company has been committed to research, development, manufacturing of aluminium foil and aluminium foil products, and has become a well-known manufacturer and seller of both in China.
Their product offering includes:
Coloured aluminium foil cups – for baking/grill/BBQ/food storage
(Colourful, eco-friendly, recyclable or disposable)
Airline aluminium foil container – for airline food packing
(Eco-friendly, recyclable or disposable, high-temperature-resistant)
Disposable aluminium foil container – for food packing/grill/BBQ
(Take out food packing, eco-friendly, recyclable or disposable)
Aluminum foil paper roll – for baking/grill/BBQ/food packing
(Eco-friendly, recyclable or disposable)
Zhengzhou Laiwosi Aluminum Co., Ltd
Zhengzhou Laiwosi Aluminum Co., Ltd is a leading manufacturer of aluminium foil products with well-equipped testing facilities and a strong technical force.
Their main products are aluminium foil containers including: airline aluminium foil casserole, coloured aluminium foil cups and trays, household aluminium foil rolls, aluminium foil raw material and related equipment with good quality, various moulds, stylish designs and reasonable prices.
See Zhengzhou Laiwosi Aluminum Co.'s exhibitor profile
4) Soft drinks by DADA Drinks
DADA Drinks serve ready-for-onboard soft drinks in packs of 24. Their various flavours include:
melon
strawberry
cherry
lychee
apple
peach
guava
mango
mojito
DADA Drinks
DADA drinks are a dynamic and young company serving up cans with good taste!
They produce "the transparent can" – a canned drink that can be seen from the inside in eye-catching colours with packaging that makes the difference!
See dada drinks' exhibitor profile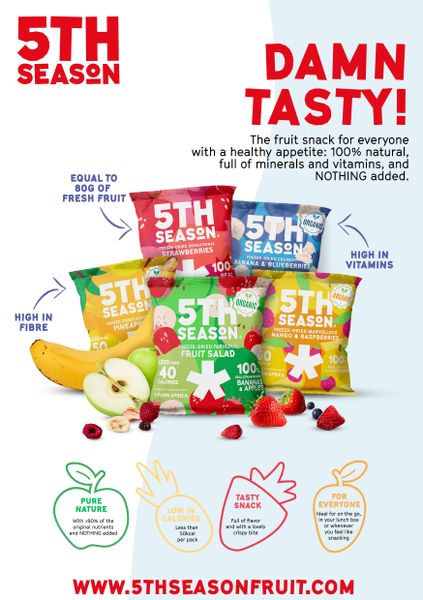 5) Healthy snacks by 5th Season Fruit
5th Season Fruit's freeze-dried fruits – your ticket to juicy, delicious, and nutritious snacking on the ground or at 30,000 feet! Elevate your airline catering game!
Their product offering includes:
strawberry bites
pineapple bites (also available organic)
pineapple bites in a jar
fruit salad bites (also available organic)
mango & raspberry bites (organic)
banana & blueberry bites (organic)
mixed fruit bites (also available organic)
5th Season Fruit
5th Season Fruit's freeze-dried snacks are a game-changer for catering! Packed with flavour, nutrients, and a seriously long shelf life, their fruits offer a fresh and delicious snack option. Their state-of-the-art preservation methods lock in all the freshness and nutrients, so that passengers can enjoy juicy and tasty fruits even at cruising altitude.
With a variety of flavours to choose from, and a shelf life of 18 months, their fruits are a convenient and healthy option for your airline. Say goodbye to boring snacks and hello to a fresh fruit experience with 5th Season Fruit!
See 5th Season Fruit's exhibitor profile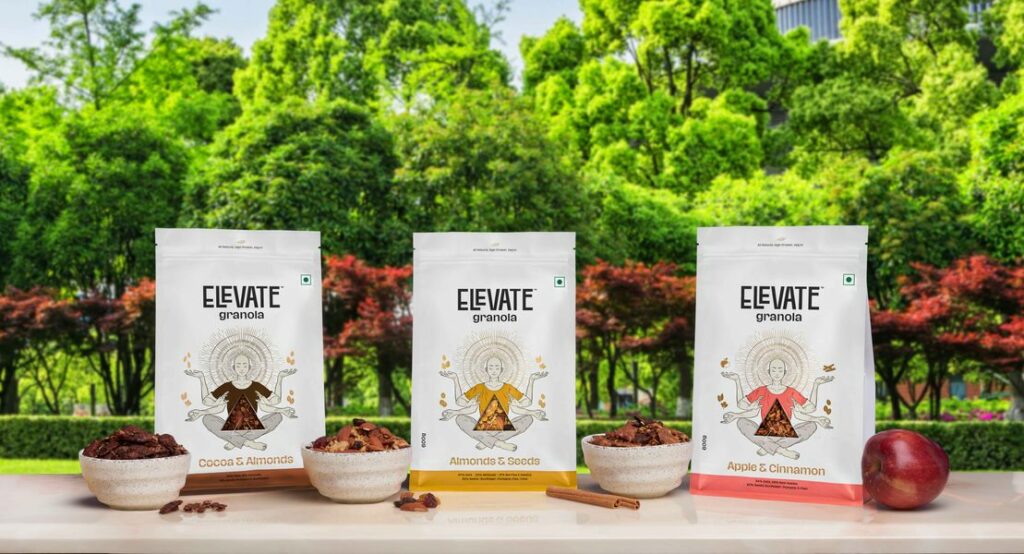 6) Elevate granola by Crunch Cereals Private Limited
Elevate granola is a healthy mix that combines natural ingredients like oats, almonds, seeds and berries. It is a versatile product for all age groups, from being a complete breakfast cereal to a mid-day snack or to carry along for a workout or rejuvenating after sports.
Crunch Cereals' granolas are vegan, natural and are high in fibre and protein. The key to the unique and earthy taste of our granola is that we make our products in small batches and do not use any processed sugar or preservatives.
Their product offering includes (300g & 600g):
almond & seeds
cocoa & almonds
apple & cinnamon
Crunch Cereals Private Limited
It all started with a question…can a quick snack be healthy and tasty?
Elevate Granola, Crunch Cereals have combined a golden roast of oats, almonds, select seeds and berries flavoured with either sweet maple syrup, cocoa or apple and cinnamon to create a versatile snack for anytime and any place!
See Crunch Cereals Private Limited's exhibitor profile
7) Meals and gravies by Air Chef
Air Chef proudly serve a number of airlines including: Air India, Singapore Airlines, ANA, Qatar Airways, Qantas, Air France, Emirates and more.
Air Chef provide:
Fresh Indian meals on board
Frozen Economy meals on board
RTE gravy to produce fresh Indian meals onboard including: brown onion gravy, base Biryani gravy, base chicken marinate, Makhani sauce
RTE shelf stable products including: (Dal Makhani, Paneer Butter Masala, Chana Masala, Chicken Tikka Masala)
that can be delivered in bulk or pre-portioned into economy casserole servings.
Air Chef
Air Chef was founded in 2016, with the aim of bringing authentic Indian food to the skies by two friends who had a passion for great tasting Indian cuisine along with food safety 6 quality.
Today, Air Chef Inc takes pride in serving special meals in over a dozen international carriers. Air Chef Inc. remains committed to the highest health 6 safety standards of our products and employees. Along with being environmentally conscious and embracing sustainability by always using fresh, local produce and natural genuine spices.
See Air Chef's exhibitor profile
If you want to join these first-time exhibitors at the industry's leading marketplace for onboard, enquire about exhibiting via the button below.
---
---