There has been such an increase in interest in veganism that even onboard services have expanded to include vegan airplane food in their menus. But what is it about the vegan market that offers an opportunity for onboard?  In January 2022, 639,00 people worldwide signed up for Veganuary.
This was up from 400,000 the year before. Businesses have been tweaking their products, and even in-flight catering has included vegan airline food options in their offerings to please their customers. 
Why have vegan in-flight catering?
The demand for vegan food is continuously rising. In 2020, the vegan food market size was valued at $19.7 billion. It is expected to reach $36.3 billion with a 6.4% CAGR by 2030.  
More suppliers are getting rid of animal products and replacing them with plant-based food. Because of this, a lot of businesses have been catering to the needs of vegans, and it's not surprising that the travel and onboard sector is following this trend.  A plant-based diet is inclusive of almost every dietary requirement. This is not only for vegetarians, but also for those who have food allergies.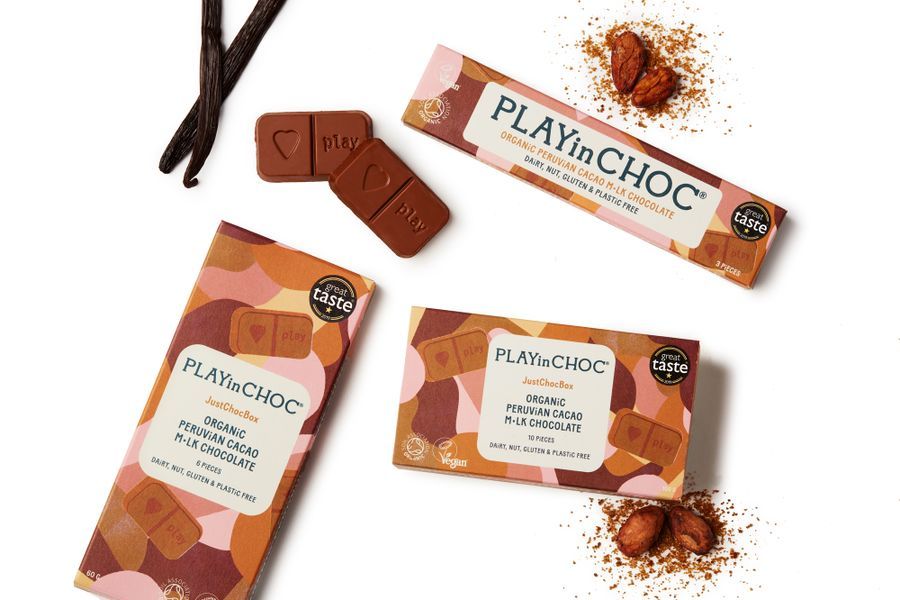 It is also suitable for those adhering to religious beliefs. Plus, it is definitely beneficial for those on a weight loss plan. This can also be for people who just want to try something different. Airlines accommodate different types of passengers every day who have a variety of preferences.
To build loyalty among picky travellers and enhance their catering products overall, carriers work with premier chefs. For instance, All Nippon Airways (ANA) has made Chef Hideki Takayama a part of its existing cooking staff to put together new vegetarian, gluten-free, and vegan airline food on its in-flight menu.  While the term "vegan" is often associated with diets, it also concerns the environment.
Veganism presents an opportunity to minimise our individual impact on the environment and nurture a livable future for generations to come. Going vegan can help reduce our carbon footprint by up to 73%, which is helpful to the efforts of the aviation industry to become more environmentally sustainable. 
"In terms of airline passengers, research has shown that pro-environmental passengers with willingness-to-pay for carbon offsetting also display willingness-to-pay for organic or vegan meals."  
What did vegan in-flight catering used to look like?
Airline food has come a long way. In the past, selections included little more than sandwiches and salads. Eventually, airline chefs were hired to work on menus that catered to the various tastes of passengers. Then, in recent years, customers have had access to more choices. Plant-based diet practitioners need not worry about what they're going to eat during a flight.
In the past, passengers were served a plate of vegetables and a side of fruit. Today, airlines are becoming more creative, and vegan airplane food selections are increasing.  Emirates, for instance, has been serving plant-based meals on its flights since the 1990s. Vegan airline food was only available on a few routes at the time, such as those to Addis Ababa to serve the Ethiopian Orthodox faith or another Indian subcontinent where several beliefs follow the vegan diet.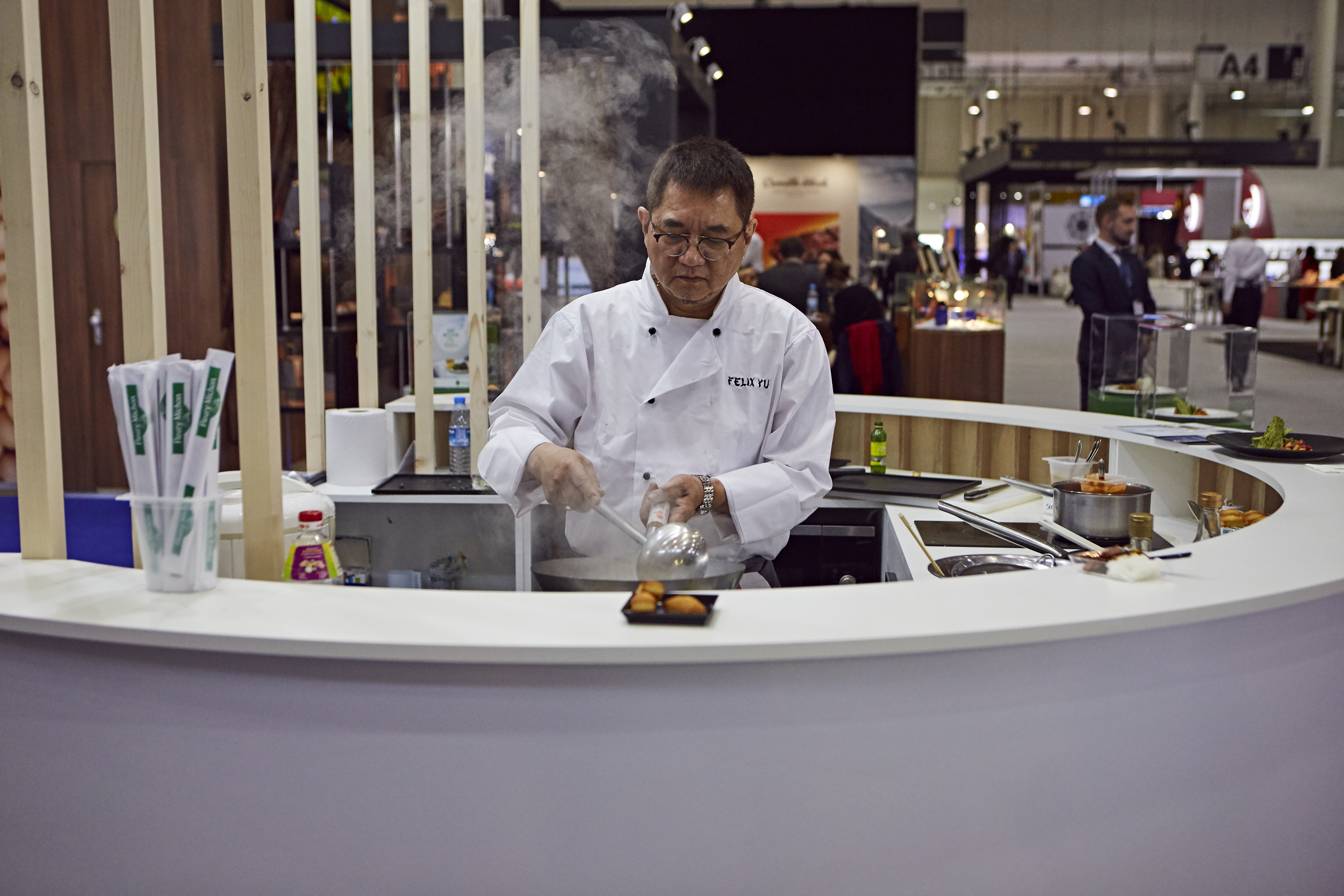 As interest in vegan dishes continued to rise through the years, Emirates tried to keep up. Now, it has more than 180 plant-based recipes available for in-flight catering.  Emirates spent a year developing its vegan menu in its facility, Emirates Flight Catering. It is recognised as the largest flight catering facility in the world, where chefs of different nationalities work.
The company takes pride in having a diverse in-flight vegan airplane food menu for first and business class, ranging from Indian and Chinese to Arabic flavours and specialties.  Passengers in economy class are also able to relish a large assortment of vegan airline food such as barley risotto with mushrooms, served with sundried tomatoes, buttered chestnuts, blanched broccolini, and toasted pumpkin seeds.
Another offering is their multicoloured quinoa with succulent caramelised pear and celeriac purée, roasted cauliflower, glazed carrots, sautéed kale and lovage pesto. Vegan desserts on offer include a rich chocolate tofu cheesecake, complemented by a sweet strawberry compote, and a zesty lemon tart lightly laced with coconut cream.
Vegan menus are refreshed every month to ensure that the airline is able to provide a wide range of selections to its guests.  Emirates has consistently been listed in website polls, including VegNews, as one of the best airlines for vegan travellers. 
What does vegan onboard catering look like now?
A lot of airlines now include vegan meals as part of their in-flight catering menu. Though airline food has come a long way over the years, there are still some cons when it comes to ordering vegan airplane food onboard. One factor is the fact that passengers need to request a vegan dish at least 24 hours before takeoff.
And when the passenger arrives at the airport, they are advised to double-check the special meal request just to make sure it was indeed prepared by the management. This is an important step, as you don't want to end up not getting what you pre-ordered for your flight, like this woman's experience onboard. 
Another factor to consider are the meal codes that come with vegan meals. Not everything is listed on the menu. So, if the passenger is not aware of their choices, they may end up ordering what is easily available, and not what they really prefer.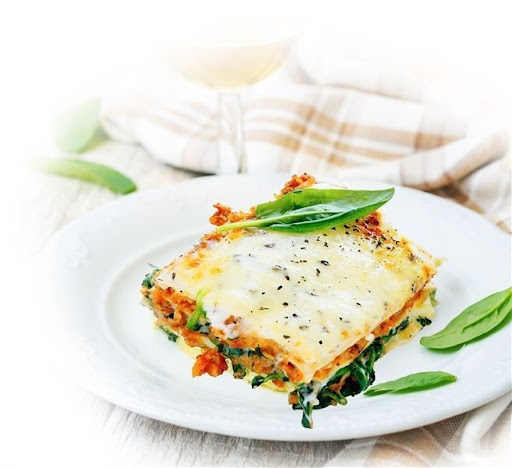 Vegans should be aware of the following vegan airline food meal codes: 
VGML – a standard Vegetarian Meal with no animal products 
AVML – Asian Vegetarian Meal 
VLML – Vegetarian Lacto Ovo; No meat products or fish but contains eggs and dairy products. 
FPML – Fruit Platter 
VJML – Vegetarian Jain or a vegetarian meal prepared in accordance with Jain doctrine; No root vegetables and animal products included 
VOML – Vegetarian Oriental; Vegetarian meal prepared in a Chinese or Oriental style 
RVML – Raw vegetables  One of the biggest debates about vegan airplane food is its limited offerings.
Not all airlines can provide customers with vegan food. Airlines are, however, taking notes and working out ways to produce better food each day for their customers. At the end of the day, at least, airlines are now making innovations on their menus, and even hiring chefs just to give passengers a delightful in-flight dining experience. 
Vegan airline meal offerings
In addition to Emirates, several airlines have already included plant-based options in their menus, and here are some of them: 
China Airlines
The state-owned flag carrier of the Republic of China has recently added a plant-based in-flight menu called the Clean and Green Plant-Based Cuisine. China Airlines has partnered with a Michelin Green Star Taiwanese restaurant, Yang Ming Spring, to create this menu. Some of the dishes include Vegan conchiglie bolognese and fruit salsa for economy fliers, as well as Okra with black bean and sesame sauce and Ruffle risotto and vegan fish fillet with wholegrain mustard for business class passengers. 
Delta Air Lines
Delta strives to live up to its recognition as one of the major airlines in the United States by offering special meals, including plant-based meal options. To attract more vegans, it has partnered with several plant-based meat alternative brands. Part of its vegan airline food selection is the green chili spice-rubbed Impossible Burger and "lamb" meatballs. Delta's new vegetarian meals will be available to those flying in first class and Delta One cabins and on select flights greater than 900 miles. 
Qatar Airways
The state-owned flag carrier airline of Qatar has been offering fully vegan dishes since 2020. The menu is available to all business class passengers, but economy class customers can also pre-order these items. Its vegan menu includes Asian barbecue tofu, chickpea flour omelette, and spiral courgettes and arrabbiata sauce. 
Cathay Pacific
Special meals are also available on Cathay Pacific, even vegan airplane food. In fact, it is the first airline in the world to serve OmniPork, which is a plant-based pork alternative. It has also been serving Beyond Meat, a beef alternative marketed by Green Monday, since 2018 at Hong Kong International Airport's The Pier First Class Lounge. 
British Airways
Vegan vegetarian, Asian vegetarian, Indian vegetarian, and Lacto-ovo-vegetarian are included in the special meals British Airways offers. 
Singapore Airlines
Gourmet-style vegan dishes are offered at Singapore Airlines. Its cooking team prepares vegan meals with a traditional Western and Asian take on them. Appetisers are also vegan. 
American Airlines
American Airlines prides itself on its vegan meal offerings, including vegan airplane snacks called the Recline Snack Box. It was also recently reported that the airlines will serve vegan cookie dough bars. 
Swiss International Air Lines
This flag carrier of Switzerland works with the world's oldest vegetarian restaurant, Hiltl, to cater to the passengers' cravings for vegan airline food. Its vegan menu includes vegetable green curry with basmati rice, a mesclun salad with Hiltl salad dressing, and a mango mousse with fresh mango compote. 
Qantas
The vegan meals available at Qantas vary by season and location. It offers vegetarian options for all meals and is now testing several plant-based meat dishes, such as cocktail pies with tomato sauce and penne pasta bolognese with parmesan. 
United Airlines
Customers in the lounges and first-class cabin of United Airlines were first treated to plant-based offerings in the summer of 2022. Impossible Meatball Bowl selections were available on select flights, and domestic flights now have vegetarian breakfast sandwiches incorporated with Impossible Foods' sausage patties. 
Current trends/innovations and the future
As mentioned, there are already 79 million people around the globe who follow a vegan diet. The Dubai-based UAE flag carrier, Emirates, has noticed this growing trend. In fact, the airline has noted a 10% increase in the vegan airplane food it serves compared to previous years. The trend is more likely to grow in the years to come, with examples like American Airlines, where 23% of its customers pre-order a vegan meal. 
The future of in-flight vegan catering is indeed exciting, with airlines working to be creative in their offerings. Emirates alone has more than 180 plant-based recipes. For sure, airlines wouldn't want to be beaten up in the industry competition.  While veganism is gaining popularity, it still remains far from the norm when it comes to in-flight catering.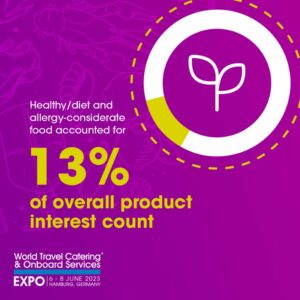 Vegan meals are not necessarily a daily part of the airline menu, and passengers who want to indulge in them should notify the management in advance. If the onboard sector wants to provide the widespread comfort for passengers, then there needs to be a consideration in making vegan dishes easily available and accessible. 
Another challenge is that food tastes differently on planes. The air in the cabin is pressurised, and so are our bodies, which affects our sense of taste and smell. Even engine noise affects our taste buds and reduces our sense of sweetness and saltiness. Vandana Sheth, a spokesperson for the Cleveland-based Academy of Nutrition and Dietetics and a dietitian in Los Angeles, said that "Spicy flavors like curry, ginger, garlic and umami-rich flavors from mushrooms, seaweed, hard cheese and even fresh fruit can stand to the changes better and enhance the taste of food on airplanes".
Continued industry efforts to work with these ingredients to produce new flavour profiles may produce more exciting vegan airplane food selections in the years to come. 
Exhibitors at WTCE with vegan offerings
Tops Food NV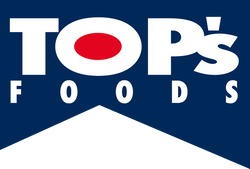 Founded in 1993 in Belgium, Tops Food NV creates innovative and tasty ready-made dishes that meet the stringent requirements of the inflight, retail, and healthcare markets. It is the first company in the food processing industry to use microwave technology for the sterilization of ready meals. Its food products include traditional European and contemporary Asian cuisine, as well as a variety of vegan, halal, lactose, or gluten-free recipes. 
See Tops Food NV's exhibitor profile    
PlayInChoc

PlayInChoc caters to the health-conscious consumer who wants to indulge in chocolate without feeling guilty. This company offers delicious vegan, organic, and allergy-friendly chocolates. Furthermore, its chocolates for children include collectible 3D puzzle toys and fascinating animal fun facts cards. 
See PlayInChoc's exhibitor profile     
---
---