This September's virtual edition of World Travel Catering & Onboard Services Expo (WTCE) – running from 14-16 September – will see a host of leading onboard service suppliers showcase products and services that are designed to help airlines achieve their sustainability goals.
An array of sustainable innovations
Sustainability remains a key trend across all industries. Climate change and plastic pollution have driven many to be more eco-conscious by making decisions that reduce carbon emissions, minimise food waste and remove single-use plastics. Consequently, businesses are responding with the development of environmentally friendly products made from recyclable or biodegradable materials, as well as aiming for carbon neutrality. The onboard hospitality industry is no exception and the wave of green exhibitors at this year's event highlights this.
Ensuring onboard eats are eco-friendly
Food waste is a prevalent environmental issue in the aviation industry with over 20% of cabin waste comprised of untouched food and drink, the majority of which is sent to landfill or incinerated, according to a report from IATA. Netherlands-based exhibitor Foodcase International is helping carriers tackle this problem with its range of next generation ambient ready meals. Their preparation requires no heating or defrosting and so energy consumption onboard is reduced, but it also means that flight cancellations won't result in food wastage as transport for return catering becomes a more viable and safer option. The meals are faster to prepare, making onboard service more efficient and come in a variety of Western and Asian styles, as they are developed in collaboration with local chefs across Europe and South East Asia.
Snackboxtogo will be exhibiting at WTCE for the seventh time in a row to build on its networking and new business successes from previous years. The manufacturer of premium onboard snack solutions will be displaying its range of delicious, sustainably-packaged assortments. From its carbon neutral potato specialities such as its Rösti Snack, to the fresh cashews from Sunshine Nut Company, of which Snackboxtogo have become master distributors. The high quality nuts are produced in Mozambique where they are harvested, roasted and packed in airtight 30g bags by local people, meaning they are extremely fresh and have a low carbon footprint.
PLAYin CHOC will be showing off its range of chocolate products that have scooped up an impressive 19 awards since launching in 2018. The brand's delicious goodies are perfect for airlines moving towards a more sustainable and ethical future as the packaging is 100% recyclable and plastic-free, while the ingredients are natural, organic and Soil Association certified. Furthermore, being vegan and free-from 14 of the main allergens makes them suitable for almost everyone.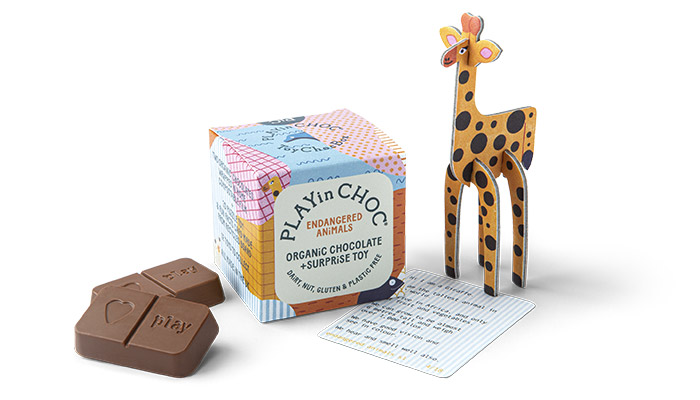 For airlines wanting to go green, it's not just the food and its packaging that needs to be sustainable, the utensils used to eat must be too. Wheat-Collection is here to help with its compostable wheat cutlery and wheat drinking straws made from upcycled agricultural wheat waste, which would normally be incinerated. The first class disposable items are a true example of a circular economy as after being used, they break down to serve as a nutrient helping new crops to grow.
Sean Colombon, Vice President at Wheat-Collection, commented "We're exhibiting at WTCE Virtual because we are interested in the flight and rail catering markets. The event provides the perfect opportunity to move into this category by putting us and our circular solution in front of the decision makers at the travel operators, where hopefully it will gain their interest and create new business opportunities."
Heineken International will be showcasing its portfolio of beverages to help passengers truly kick back and relax while onboard, which includes its new Pure Piraña hard seltzer, as well as the traditional beer and its non-alcoholic equivalent. Carriers can stock Heineken knowing the environment has been kept in mind thanks to the brewing giant's Brew a Better World 2030 sustainability agenda, whereby its production will become net zero through decarbonisation and maximising circularity.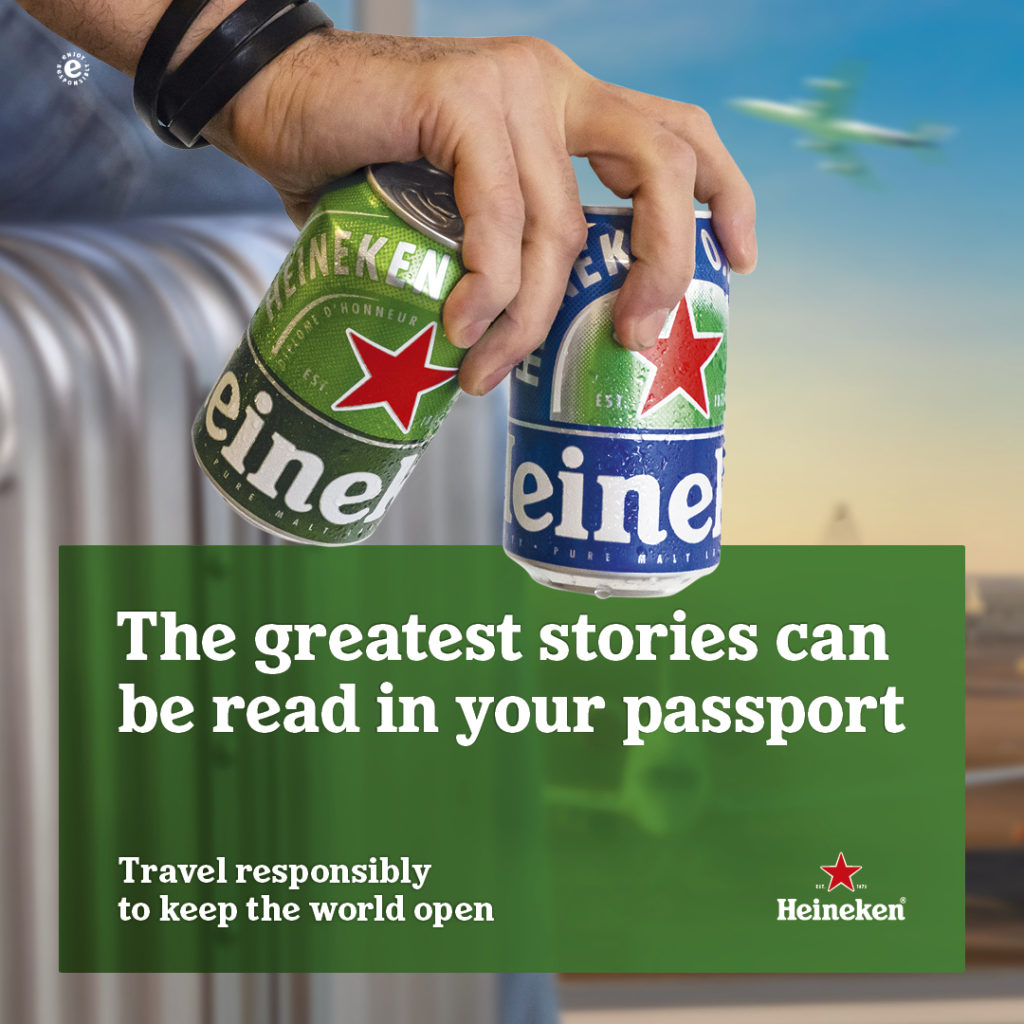 Airlines seeking innovative ways to offer premium beverages while ensuring a sustainable customer experience will get more than they bargained for with SkyTender Solutions, which will be exhibiting its SkyBarista ONE and SkyBar SPLASH products. The state-of-the-art systems allow cabin crew to serve a range of coffees and cold carbonated drinks directly in front of passengers. Consequently, waste is drastically reduced thanks to the removal of packaging such as plastic bottles, cans and drink cartons.
Isha Maker, Head of Sales & Marketing at SkyTender Solutions, said "It's been two years since the last WTCE and in that period our industry has been subject to challenging times. The virtual event gives us the opportunity to re-connect with airlines, caterers and solution providers again, and as sustainability will be a big focus in the post-Covid world, we want to ensure our environmentally friendly solutions are on everyone's radar."
Green amenities
Amenity kits are also a source of cabin waste with many items being single-use and non-recyclable. However, they're an important part of the passenger experience, particularly for premium airlines. Carriers seeking sustainable alternatives will be impressed by Flyingbambu's stylish Wet&Clean toothbrush, as being made from bamboo it is 100% natural and biodegradable. The bristles, which are pre-coated with antibacterial toothpaste, are made from bio-plastic and the packaging is comprised of a recycled paper pouch and a recycled cardboard box.
Another exhibitor helping airlines offer eco-friendly amenity kits is The Bamboovement, which creates a range of natural and plastic-free personal care products. For some time, its eco-friendly toothbrushes and toothpaste tablets have removed many kilos of plastic annually from flights. But this year, the Bamboovement has developed the world's first 100% plastic-free disposable razor and is launching it to airlines exclusively through WTCE. The razor is made out of a unique Biocomposite Pro formula comprised of waste products from the Scandinavian wood industry, while high-end steel blades are used for the best shaving experience. In addition, the company supports tree planting projects around the world to offset emissions ensuring all its products are carbon neutral.
Joshua van den Hurk, Founder of The Bamboovement, commented:
"WTCE is the most notable event within the industry and so we're excited to participate in 2021's virtual edition. This year we have worked on multiple projects for different airlines, but we are looking forward to getting in touch with buyers seeking eco-friendly amenities, particularly as sustainability is becoming increasingly more important in decision-making!"
Sustainable shoes
Carriers looking to provide staff with the highest quality uniform need look no further than Sky Soles, which is making its debut appearance at WTCE. The Australian aviation footwear brand has 49 years of shoe design experience and is constantly innovating. Its most recent round of product innovation has involved sourcing high performance breathable vegan leathers for increased durability and a full packaging redesign with the goal of using entirely recycled and recyclable boxes and stuffings. Additionally, as the travel industry begins its post-COVID recovery, Sky Soles has positioned its product offering with price conscious business in mind by lowering prices. It comes as no surprise there has been a surge in demand for its shoes amongst cabin crew worldwide.
Polly Magraw, Event Director at Reed Exhibitions, said:
"With just a couple of weeks until the event, we're excited to see how WTCE Virtual will reconnect the industry and enable visitors to discover the latest products and services in onboard hospitality. It's also great to see that sustainability is becoming more of a focus. Airlines looking to go clean and green will no doubt be attracted to the innovations of our world-leading exhibitors."
WTCE and AIX Virtual replace the live editions, which will not take place in 2021 due to the ongoing challenges and global restrictions on international travel. WTCE and AIX will return to Hamburg from 14-16 June 2022 at the Hamburg Messe.
Get onboard WTCE Virtual
Register for your complimentary ticket and start scheduling meetings with exhibitors.