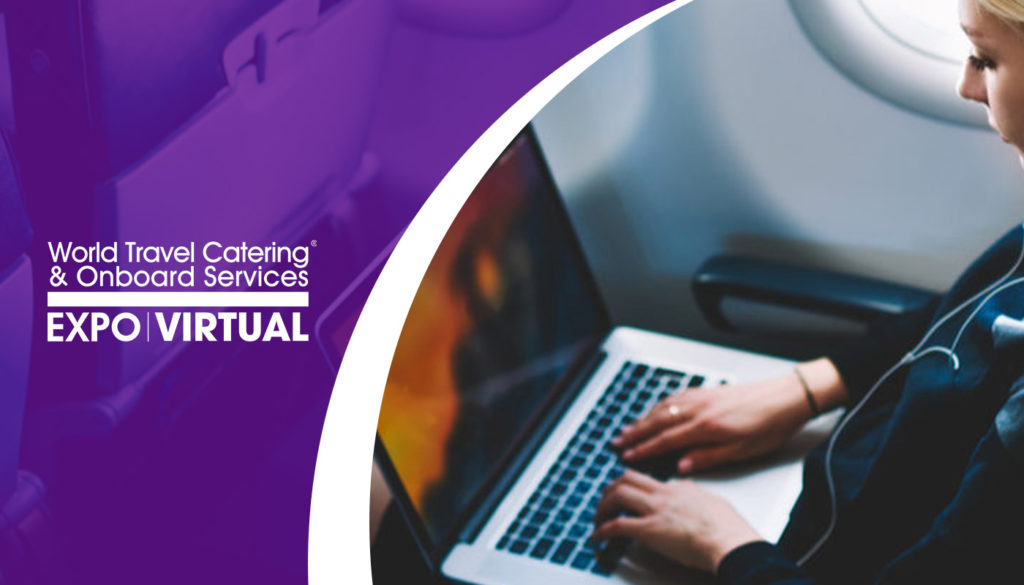 The online platform for the World Travel Catering & Onboard Services Expo (WTCE) and Aircraft Interiors Expo (AIX) virtual events is now live. Registered attendees can now use the digital platform to update their personal profiles, search for exhibitors, pre-schedule business meetings, and more – all before the virtual event takes place online from 14-16 September 2021. Register today to join the global cabin interiors and onboard services community for three days of networking and learning.
Plan your time at WTCE and AIX Virtual
Reconnecting the onboard services industry and facilitating important networking opportunities, the WTCE and AIX Virtual platform enables attendees to find specific products and services of interest and use the smart AI appointment system to match their needs with leading suppliers – ensuring they discover the right solutions and business contacts to meet their requirements.
The new flexible digital platform allows visitors to view contacts across both WTCE and AIX, accept meeting requests and view their complete show schedule including confirmed meetings and conference sessions. Attendees can watch a walkthrough video (below,) demonstrating the functionality of the platform features.
Engage with brand new suppliers for 2021
In addition to invaluable networking and learning opportunities, visitors will be able to explore new products and solutions from a range of exhibitors across the supply chain. Ten exhibitors will be joining WTCE for the first time – Flying Bamboo, Xiamen Avio Pack, ECO Wheat, Sugar Daddies, GUDRUN Group Chocolates, Flightparts (Xiamen) Imp & Exp, Artisan Biscuits, Dolceria Carollo, The Bamboovement and Dandelion Vineyards.
Wilbert de Louw, CEO, Foodcase International, commented:
"We're delighted to exhibit at WTCE Virtual as we are looking forward to connecting with our customer base again, just in a slightly different way, and can't wait to show off our products and innovations at this excellent event."
WTCE and AIX Virtual replace the live editions, which will not take place in 2021 due to the ongoing challenges and global restrictions on international travel. WTCE and AIX will return to Hamburg from 14-16 June 2022 at the Hamburg Messe.
Get onboard WTCE Virtual
Take your seat at WTCE Virtual and reconnect with the whole travel catering and onboard services industry.