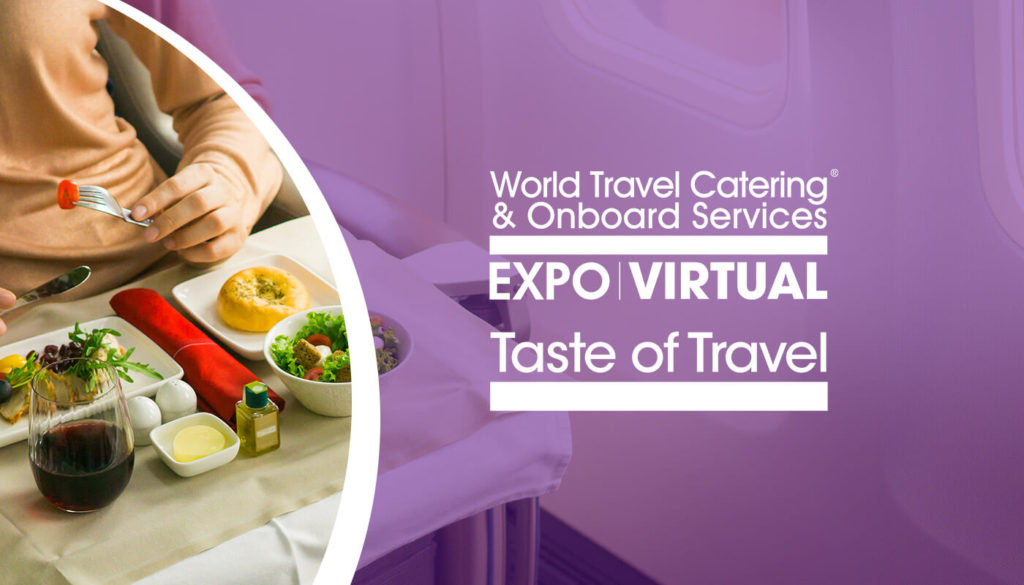 As travel looks to rebound from a challenging year, Taste of Travel will focus on the trends that are set to define the future of catering and onboard services. Taking place at WTCE Virtual, from 14 – 16 September, the seven sessions will cover subjects including sustainability, wellness and rebuilding passenger confidence.
The Taste of Travel sessions are considered an invaluable part of WTCE's programme, bringing together a host of experts to help attendees understand the macro trends that will affect their business in the coming year, and how they can flex their business to meet changing passenger demands.
Run in association with Onboard Hospitality magazine, the sessions will highlight not only the importance of onboard hospitality to the travel industry, with more than three billion meals produced and delivered globally every year to the inflight industry alone, but also how wider global consumer trends are set to play their part in passenger experiences.
Inflight hospitality: back on the menu
With leisure travel gradually coming back on the radar, the latest industry data around onboard hospitality is showing encouraging signs. The in-flight catering services market is forecast to grow by $13 billion between now and 2025, a CAGR of more than 27%. As the World Health Organisation states that inflight catering does not carry an increased risk of Covid-19 transmission because of the measures that the industry has put in place, the sector can look forward to creating new exceptional experiences for travellers.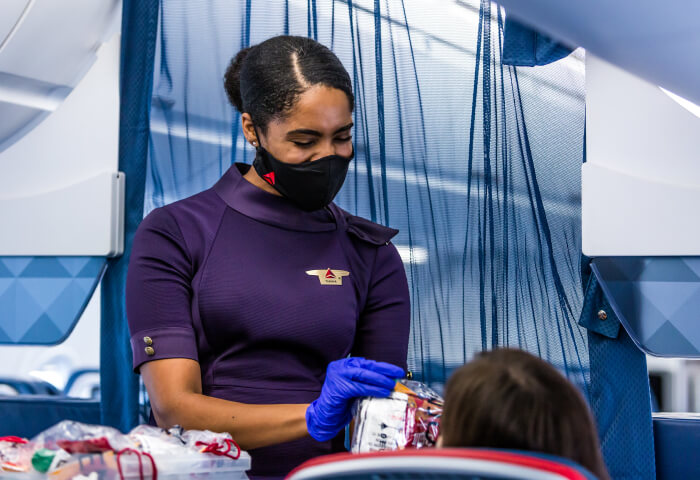 The Taste of Travel sessions curated by Jo Austin, former Editor, Onboard Hospitality, cover everything from wellness and dietary requirements to careers and catering concepts.
The macro trends set to influence onboard catering
WHERE TO NEXT? SUSTAINABILITY TRENDS brings together visionary sustainability champions to debate how the global industry is uniting to support the challenges of environmentally conscious onboard hospitality, and how global consistency and collaboration can change behaviours, reduce waste and improve the customer experience. The panel is set to include Matt Crane, Founder, The Aviation Sustainability Forum and Monty's Bakehouse; Ariane van Mancius, Owner of NowNewNext, Anne DE Hauw – Founder of IN Air Travel Experience, and Mel Berry, Director of Inflight Customer Experience (Life Zero Waste), Iberia Airlines.
Looking at ways to raise the profile of onboard hospitality, a panel debate entitled WHY HOSPITALITY IS KEY TO REBUILDING PASSENGER CONFIDENCE, moderated by Julie Baxter, Editor of Onboard Hospitality will discuss how we can get hospitality back on board and bring back the joy of travel. It will also include examples of airline and supplier projects that are really making a difference and introduce research and pax data underlining the role food and product offerings can play in the joy of travel returning.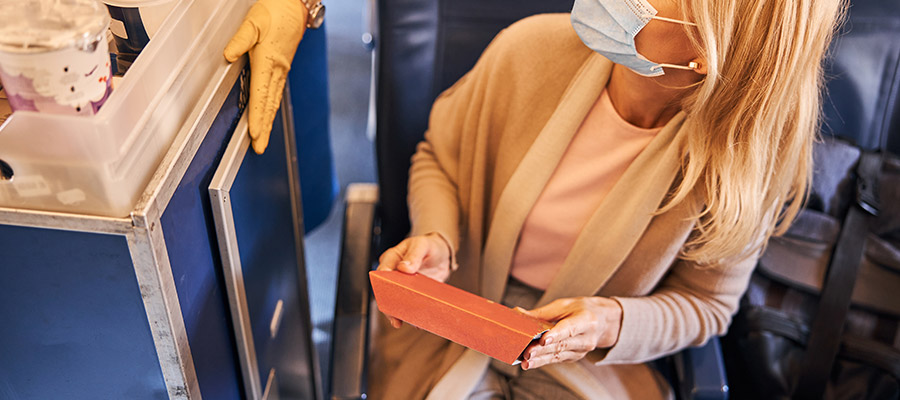 With so much talent lost throughout the global pandemic, CAREERS IN ONBOARD HOSPITALITY – ENGAGING AND INSPIRING OUR NEXT GENERATION OF LEADERS will take a closer look at how to bring the onboard hospitality industry to the forefront as an exciting and enticing choice for those new to the industry, or those about to embark on their careers. Following COVID-19, many organisations are having to re-boot with fewer people, meaning there is a real need to build back the strength of the knowledge pool and encourage companies to rethink how they recruit, promote, train and incentivise the next generation of leaders.
Insights direct from the kitchen
Plant-based diets are not just a trend, they are here to stay. Small changes can make a significant impact and could also be a way of streamlining menus and dietary needs to cut down on complexity, while also pushing innovation and flavour trends. In his CHEF SESSION – THE FUTURE OF PLANT-BASED, Steve Walpole, a highly regarded chef with wide-ranging expertise in the airline catering world, will talk attendees through the increasingly expanding number of meat-free diets as he creates two dishes using plant-based alternatives with both modern and classical techniques.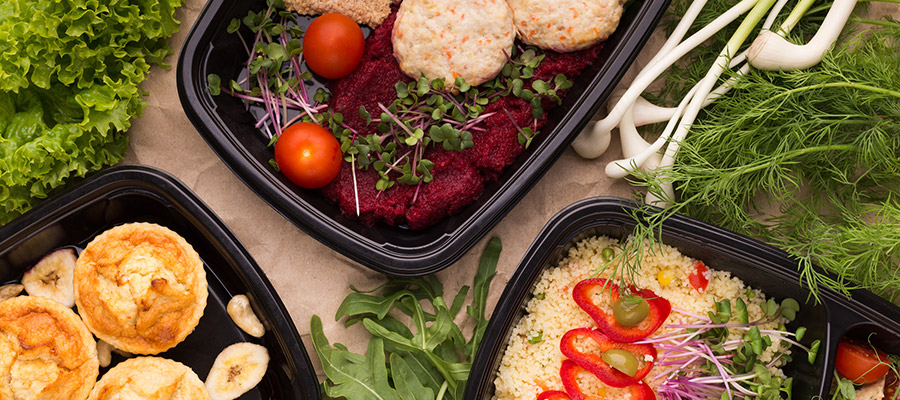 Up to 20% of passengers now order some kind of special dietary meal. Giving passengers with allergies incorrect meals is dangerous, potentially fatal. Airlines need to know every ingredient and allergen in every meal they serve. FOOD ALLERGIES AND MANAGING WELLNESS ONBOARD will inform airlines how they can manage dietary requirements and allergies in preparation for new laws, such as Natasha's Law, soon to come into force in the UK, as well as discuss new wellness initiatives through healthier nutrition. Virgin Atlantic's Audrey Hart, Manager of Inflight Services Food, Beverage & Ancillaries, will talk about how the airline is responding to the increasing demands of allergy and dietary requirements. She will be joined by food safety expert Caroline Benjamin, Director, Food Allergy Aware. She is an expert on food safety for businesses and forthcoming Natasha's Law. The session will be moderated by Marc Warde, Owner & Director of Niche Free From Kitchen, trading as Libero Special Meals Bare Food, and Noot.
Delivering future concepts
NEW CATERING CONCEPTS will explore how the pandemic has given the industry a unique opportunity to pause, rethink and re-set. It will focus on two main changes: Pre-ordering to ensure hygiene and sustainability; how technology is driving this and how caterers might work with logistics companies and the airlines to facilitate passenger pre-ordering and Buy-on-Board, looking at the opportunities for airlines and retailers to collaborate. Moderated by Lance Hayward, MD & Founder, The Hayward Partnership, the panel will include Antony McNeil, Director, Food & Beverage – Inflight Service Delivery, Singapore Airlines, Jose Lirio Silva, Head of Onboard Retail Europe for Retail inMotion, Michelle Green, Director of Business Development, Strategy & Innovation, Tourvest Retail Services and Jodi Spicer, Managing Director of Onboard Dining and Service, American Airlines.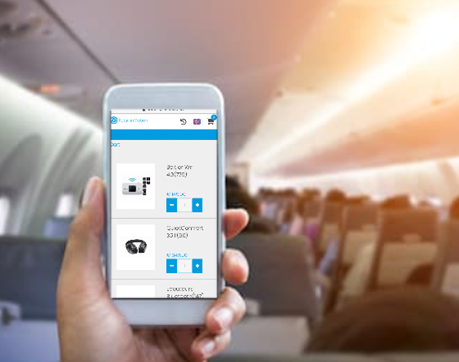 In the second chef's session of the programme, MAKING INFLIGHT FOOD APPEALING AGAIN: A SENSORY APPROACH, Michelin starred Chef Nicholas Poulmentis (White House guest chef, Chopped USA champion) will look at food and beverage preferences and trends in a post-Covid world, backed by scientific research by Dr Stathis Kefallonitis, a world expert on passenger engagement strategies and consumer behavioural attitudes.
Polly Magraw, Event Director at Reed Exhibitions, said: "We know that our Taste of Travel sessions are an invaluable part of WTCE. They bring together the most important macro trends that affect how airline caterers and their business partners plan and execute onboard services. Right now, with the industry still in a state of shock from the blow of Covid-19, it's more important than ever for every stakeholder throughout the onboard hospitality supply chain to understand the new forces driving traveller choices, and how they can capitalise on the opportunities these present – not only now but for months to come."
Register for WTCE Virtual
Join the rest of the travel catering & onboard services industry at WTCE Virtual from 14 – 16 September 2021.
---