A natural snack based on roasted green peas, flavoured with tasty sweet 'n spicy smoked paprika for a full, savoury taste. As tasty as a nut snack, only healthier.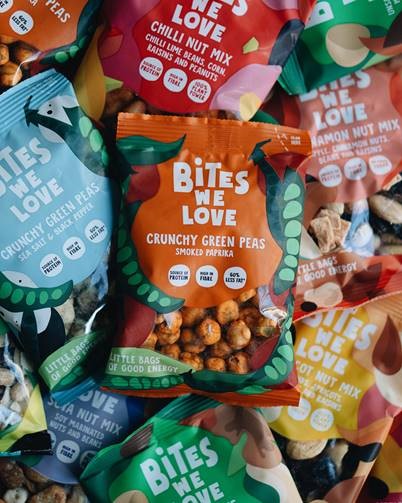 These Smoked Paprika Crunchy Peas are incredibly tasty and considerably healthier than your standard snacking nuts. They are not only packed with plant proteins and fibre, but they also contain 60% less fat than comparable vegetable snacks. Next to that, we only use natural ingredients to create their incredible taste.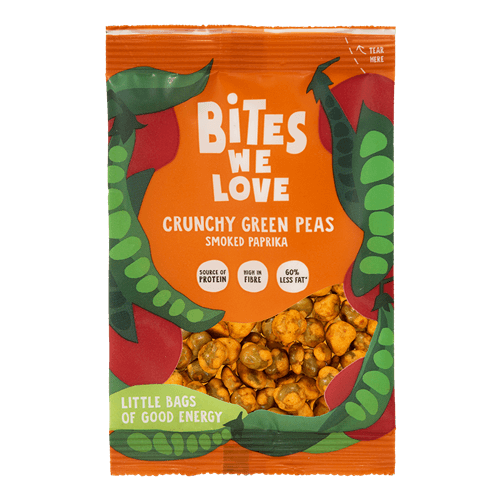 The pea snacks are available in portion packs (30 grams each) and standing pouches (100 grams). These sizes are perfect for onboard services and can provide a healthy alternative to nut snacks.
Find out more about these tasty snacks on the Bites We Love website.