Bayart Innovations specialise in supplying high-quality airline items including amenity kits, blankets, linen, children's gifts and tableware. With a dedicated in-house creative team, they can design and develop bespoke inflight items. Through 2020 they continued to work with their customers and provide new solutions. We caught up with them recently to find out how they responded to the challenges:
---
What became the top priority for your business once Covid-19 started to spread and lockdowns were introduced?
Actually, Bayart Innovations was tracking the situation since December 2019 and we were uncomfortable with the news. Our top priority was our current agreements because we gave promises to our valued customers and our production centres were in a risky situation by lockdowns.
After the outbreak in March 2020, everything has changed, and we accelerated to damage control. All Bayart team united and everyone did best from their perspective. In the first weeks of the outbreak, delivery postpones, and cancellations were coming and we should have organized the production sides, ongoing deliveries, cash flows. That was really hard times because nobody can forecast anything. All we can do was understand, analyse and react.
Luckily, Bayart is not only a supplier and has its own manufacture facilities. This really helps us to cover the situation.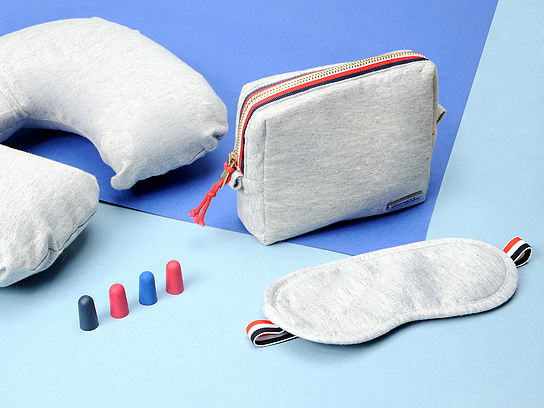 Did your business transition to working from home and will you return to the office?
Before the outbreak, Bayart offices and production centres in different continentals were communicating online, but this was not valid for professionals who are in the same office. After the pandemic, the way of life has changed so the business is. Some of our offices are working from home and some are partially returned to office depending on the governmental orders.
I guess this will go till the end of April and we will start to normalize with the help of vaccine operations. Bayart is really optimistic for 2021. The worst has passed, and we learned how to manage this style of life and business.
How have your conversations with customers changed in light of the Covid pandemic and did new business opportunities or ideas arise during this time?
The hardest part of the pandemic is the limited connection with customers. There is a huge disaster in aviation, and this affects all partners, but partners cannot communicate face to face. Bayart routine is to visit customers in their countries frequently. There are travel restrictions around the world, most of our customers are working from home and we changed our routine.
On the other hand, there is a fact which is COVID19 and everything has to be reorganized according to this fact. We've designed and produced hygiene kit samples just 12 days after the pandemic announcement and are glad to reach 29 million pieces till now. Face mask and hygiene kit vending machines for Airports are of great interest to our airport customers.
What do you think is the key priority for the onboard services market and what impact do you feel Covid will have on the onboard services supply chain over the coming years?
All airlines lost big money, and this will take time to get back, maybe many years. We need to assist our customers to rebuild the safety of airlines on the eye of passengers. The movement of passengers will start due to the trust of the travel and there is no doubt that the critical word is 'hygiene'. Each service onboard will be reorganised with this perspective and this means additional cost for Airlines.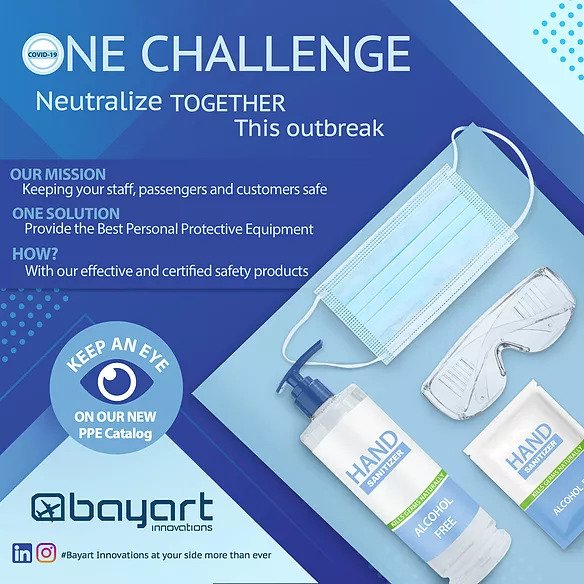 Parallel to hygiene concerns, Airlines will face some trade-offs, which means 'cost cut'. But this does not mean a downgrade of the products and services, but more of a re-evaluation of current services.
We've integrated really effective rotable solutions for Airline customers, negotiations on this project are ongoing and hope to announce in 2021. We can also expect to see the duration of the agreement will be short term because it will take time to stabilise the cost of raw materials and transportation according to the world economy.
What are you most looking forward to getting back to WTCE?
We missed talking face to face with our valued partners. The Bayart team has worked so much in this pandemic and processed incredible solutions on hygiene and cost-cut side of products/services. We are really excited to come together, share and announce our solutions.
We hope and believe to be at WTCE with our customers and partners. The industry will connect together at WTCE.
---
Discover more from Bayart Innovations
Find out more about the unique combination of nano technology and silver ions within Bayart's face masks.
You can also find out more about Bayart Innovation's products on the WTCE exhibitor directory.
---
Would you like to be featured in our Cabin Catch Up series? Simply get in touch with the WTCE team.