Welcome back to our Cabin Catch Up series, where we interview people within the onboard services industry and find out how they have been tackling the challenges of 2020.
This week we are joined by Wilbert de Louw, CEO, Foodcase. As an innovative food and beverage producer for the travel industry, they have been looking to find new solutions for the current challenges. Read on to find out how Foodcase has responded in 2020:
---
What became the top priority for you/your business once COVID-19 started to spread and lockdowns were introduced?
First of all, damage control, as we had a lot of inventory in transfer to all regions and on their way to airports around the globe. When the lockdown was announced, all customers and caterers cancelled orders.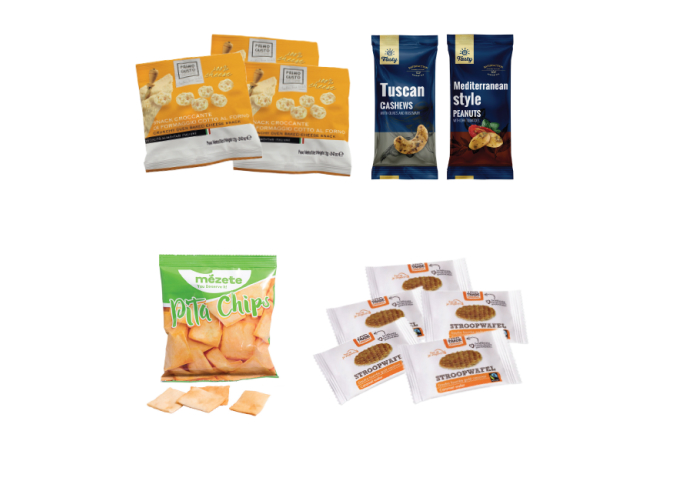 Did your business transition to working from home and have you started to return to the office, or are planning to before the end of 2020?
Luckily in the Netherlands we have never had a real lockdown, as in Spain for example, so only the first two weeks we worked from home, but we already started to work partly in smaller shifts and one person per office quite soon after the first announcements.
Nowadays we have found a good base of a hybrid system which allows people to partly work from home and partly at the office. Social aspects are important, definitely now!
How have your conversations with customers changed in light of the Covid pandemic and did new business opportunities or ideas arise during this time?
Yes, for sure. Also for airlines, these are very challenging times where service models are changing. Luckily, our portfolio of ambient shelf-stable products supports customers to be flexible without having food waste.
Also, pre-packed food, which is one of the specialities of Foodcase, is important to also restore the confidence of the passengers. Directly after the lockdown situation, we developed some concepts like No Touch Assist Key and packaging models that are now implemented.

We also have found a new market in hotels where we support with take-away packaging concepts and pre-packed food items as an alternative for breakfast buffets. We keep finding new business opportunities!
What do you think is the key priority for the onboard services market and what impact do you feel Covid will have on the onboard services supply chain over the coming years?
Security of food supply and waste management in order to control costs and flexibility of the supply chain. Ambient food will become more important, along with packaging look and feel, to built-in contingency planning for airlines. We must all work together in this industry and create a contingency plan.
What did you miss by not being at WTCE in 2020?
The people, the fun of seeing peers, colleagues and customers, the personal contact. Business is not driven by price or product only. The ground base of business is people. It is difficult to reach out and truly discuss things from a distance with customers which we see as friends. Personal and face-to-face contact is key in any relationship.
WTCE is an amazing platform and the tool to connect the industry together.
---
Would you like to be featured in our Cabin Catch Up series? Simply get in touch with the WTCE team.