This PEC Virtual Series webinar is all about sustainability. It has already been a major focus in the industry for the last few years, but now the Coronavirus gives airlines, caterers and manufacturers the chance for a green reset. This webinar is sponsored by Luminator Aerospace.
For more video insights, sign up to the WTCE channel.
Meet the speakers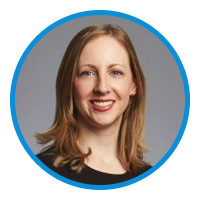 As Senior Director based in SustainAbility London, Denise Delaney is committed to delivering a more sustainable future through working with and for the private sector and its most valued partners and stakeholders. She leads sustainability strategy, stakeholder engagement, and trends and intelligence projects spanning a variety of clients and partners – ranging across pharmaceutical and healthcare, energy, mobility, food and beverage and finance.
Denise also leads SustainAbility's European membership of the SustainAbility Transparency Network, promoting corporate transparency and engagement across industries. She regularly facilitates engagements with corporate leadership teams and companies' top external stakeholders. She brings a broader background in public and stakeholder engagement and consultation for nationally significant infrastructure projects in the UK and international development to her work driving impact in corporate sustainability leadership and practice.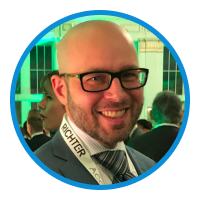 Gregoire James founded GeneraCycle in May 2009, the eve of the sustainability movement. GeneraCycle's goal was to protect the survivability and longevity of our species due to the damaging factors waste has on our bodies, air, land, and water. The ultimate goal is to ensure future generations can benefit from a proper transition to ownership.
Most recently, Gregoire undertook the first independent international study on recycling in the airline industry funded by the US Federal Aviation Administration. He is also the founder of the International Aviation Waste Management Association, along with industry stakeholders, to embed the circular economy into the airline customer experience.
Zuzana Hrnkova has 25 years' experience in aviation business. In 2015 she was appointed Vice President Marketing at ATR, the European turboprop manufacturer and a world leader in the regional aviation market. She leads the team responsible for market strategy, airline marketing and product development and continues to extent her aircraft and market experience into the regional segment.
Previously Zuzana worked at Airbus and her last assignment was Head of Aircraft Interiors Marketing, where she led the Aircraft Interiors Marketing team, covering all current and future Airbus cabins. One of her main tasks was to guide new cabin product developments ensuring that cabin design fulfils all passengers' and airlines' expectations. One of main achievements was the A350XWB interior design and market validation.
Zuzana graduated as an engineer and private pilot in 1991 from the Air Transport University of Zilina, Slovakia and from the French School of Civil Aviation (ENAC), Toulouse in 1994.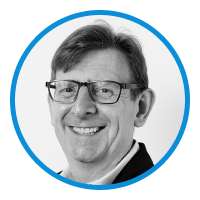 In 2000 Martin Darbyshire led the multi-disciplinary team that created both generations of the yin-yang "Club World" seat for British Airways – the world's first fully flat bed in business class which changed the face of executive travel for ever. Martin has led programmes for a host of airlines including Cathay Pacific, British Airways, Azul and Asiana, and innovation programmes with Collins Aerospace, Aviointeriors, Stelia Aerospace and AIDC.
Martin sits as a Trustee of the UK Design Council, and on the UK Government's Infrastructure Board, is a Fellow of the Royal Society of Arts and a VIP juror at the Red Dot Awards in Germany and China, judging Transportation.