Watch this PEC Virtual Series webinar focused on how airlines and their travel partners can revolutionise the retail experience onboard and find new revenue. This webinar was sponsored by Diehl Aviation and Green Gourmet.
For more video insights, sign up to the WTCE channel.
Meet the speakers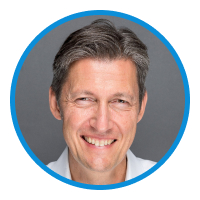 Michael is a manager with a passion for aviation. As the Head of Airline Solutions for AOE, he manages the overall development of digital transformation processes, e-commerce and customer experience projects for airlines globally.
Prior to his current role, Michael worked in various strategic and management positions within the Lufthansa Group. He was Vice President Customer Concepts at LSG Group, responsible for a global team in customer experience projects and inflight development, creating award-winning concepts for many leading airlines.
With over 20 years' experience at the intersection of travel, design, strategy and technology, Michael´s mission is to create future digital experiences and help airlines transform to e-commerce marketplaces.
Michael has founded several start-up companies. He is a passionate traveller and a frequent speaker at international events and conferences. Michael has degrees in design, business and customer experience from the University of Applied Arts Offenbach as well as ESTM and Harvard.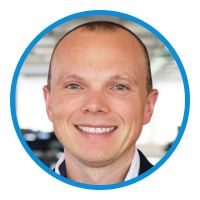 Henry Coles is an experienced leader in the airline industry, with a background in international airlines crossing finance, revenue management, network planning distribution and alliances. As Head of Airline Distribution Standards at the International Air Transport Association (IATA), Henry leads the global team responsible for industry passenger standards, including key transformation programmes.
Working with member airlines and industry stakeholders, Henry's role includes the development of industry policy and strategy supporting passenger processes, distribution and interline. Henry is a qualified accountant, with degrees in Accountancy and Aviation Management, and a Master of Science in Air Transport Management.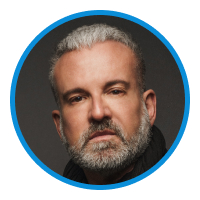 George Gottl is the Founder and Chief Creative Officer of UXUS, a leading global strategic design consultancy with clients such as InterContinental Hotels Group, McDonald's, NIKE, Bloomingdale's, Sephora, H&M, and Tate Modern.
He was the Creative Director at Nike and the Global Creative Director at Mandarina Duck before joining UXUS. He has spoken at various prestigious conferences including Harvard-sponsored DMI Conference in New York, Microsoft-sponsored DMI Conference in Helsinki, Amsterdam Fashion Institute and Willem de Kooning Academy in Rotterdam.
George, who was born in Los Angeles, California, is a graduate of Parsons School of Design, and was awarded a Silver Thimble for design excellence.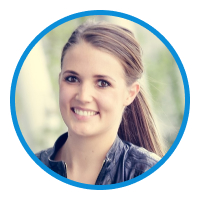 As the Head of Global Business Development, Olivia Trenczek joined Retail inMotion in growing from a start-up to an award-winning player and one of the most innovative leaders in the travel retail industry.
Olivia's focus is on the strategic development of Retail inMotion and the fulfilment of its mission to "change the way people experience travel". Refining capabilities, developing strategic partnerships and creating the next innovations in the market are hereby crucial – not only but especially in times of a crisis.
Prior to Retail inMotion, Olivia was working as a strategy consultant with focus on customer experience and business model development.