Watch this PEC Virtual Series Taste of Travel webinar for a focus on how the inflight sector can help to rebuild passenger confidence, brought to you in association with the Onboard Hospitality and sponsored by Newrest.
For more video insights, sign up to the WTCE channel.
Meet the speakers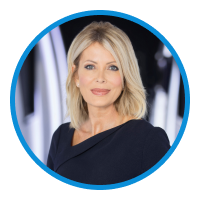 Linda Celestino, Vice President Guest Experience at Etihad Airways, is an aviation industry leader and customer experience expert.
Having spent her entire professional career spanning nearly four decades in aviation, Linda worked from the ground up and through the ranks – from cabin crew to senior executive – making an indelible mark with every step forward.
In 2001, Linda left her native Australia for the Middle East, where she held senior positions at Emirates Airlines, Gulf Air, and Oman Air. She also served as President of the Board at New York-based Airline Passenger Experience Association (APEX).
In 2015, Linda joined Etihad Airways, the National Airline of the UAE, and embarked on a defining new chapter in her storied career.
At Etihad, Linda wears many hats – from overseeing 7,000 cabin crew and ensuring safe, consistent, and innovative services onboard and on the ground, to designing and leading the in-flight product and service delivery; from driving the brand and product design and strategy, to looking after the entire guest journey – it's safe to say that aviation really and truly is in her blood.
---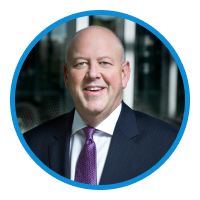 David is an experienced senior commercial company director and executive with over 30 years' experience in the travel, hospitality and finance industries. He began his career as a Chartered Accountant with Ernst & Young in Sydney and London.
He subsequently moved to work in senior roles in sales, finance, ground and inflight operations roles in the airline industry with Ansett Australia, Air New Zealand and Qantas.
From 2008 until 2014 David was an Executive Director with the Journey Group Plc in London where he was also a director of a number of subsidiaries in Australia, the UK and Hong Kong. He returned to Sydney in 2014 to work with Qantas in a number of senior roles including Chief Operating Officer of the Qantas Catering and Executive Manager Commercial with Qantas Loyalty.
---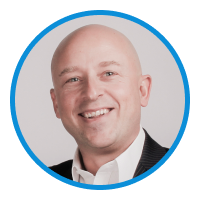 As CEO from the very beginning of Kaelis operations, he has seen this company grow to become the world's leading independent provider of onboard products, services and solutions for the airline and railway industries. The company is proud to serve over 110 airlines and railway companies in more than 55 countries to date. Over 1.5 billion passengers per year have access to Kaelis´products.
The secret of Kaelis' success lies in teaming up with the best professionals (partners and management) and focusing on customer success as a clear path to profitability.
---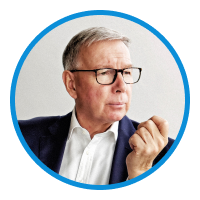 For more than thirty years Keith has pioneered some of the most remarkable innovations in guest experience and hospitality today.
Keith has supported recognized premium airlines, including Cathay Pacific, Virgin Atlantic, Qatar and Etihad in brand strategy and implementation of brand strategy into livery, interior, guest experience, dining, crew and staff behavior and service. He has led the way with new tray-less economy services, assisting airlines to significantly increase crew happiness and guest satisfaction ratings, while substantially reducing catering unit handling costs.
Within the world of hospitality, he has re-invented the guest experience of numerous five star hotels and is globally recognised as the 'architect of five-star experience'.
---