Watch this PEC Virtual Series Taste of Travel webinar brought to you in association with Onboard Hospitality.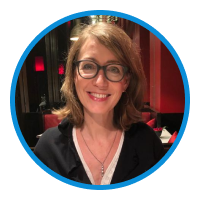 Sarah Klatt-Walsh Independent Consultant
Sarah is an independent consultant with over 30 years' in the inflight industry, having delighted millions of customers with great culinary experiences and comfortable and stylish surroundings.
Sarah has created numerous culinary, hospitality, cabin and sustainability concepts over the years. SWISS Taste of Switzerland, her claim to fame, is still flying strong today.
Sarah has spent time at Gate Gourmet, Swissair, SWISS and British Airways. She has served on several industry Boards and Judging Panels and has won various awards – including the OBH Lifetime Achievement Award. She is thrilled to again be connected to the inflight community and helping to shape the future of travel.
---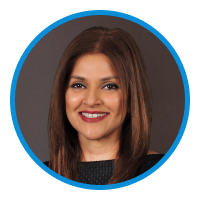 Genevieve Reis Rosario
Senior Manager
Product Development & Service Design
Qatar Airways
With over 30 years of extensive leadership experience in the Middle East regions' best known global airline brands, (big 3 – Emirates, Etihad, Qatar) and BA, Genevieve leads the Product Development & Design department.
In her capacity as Senior Manager, Genevieve drives the service design and product development of onboard customer experience and holds a leadership position overseeing Aircraft Interiors; Product Design and Branding; Onboard Service Design, and PDD Projects.
---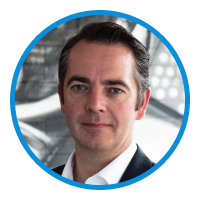 Stefan Patermann
Chief Executive Officer
Retail inMotion
Stefan Patermann is CEO of Retail inMotion. He has been involved with the company since 2013, when the company was still a joint venture of LSG Group.
Stefan joined the LSG Group in 2005 and moved fully to Retail inMotion in 2016, where he prepared the company for growth and established a holistic strategy, which led the company to become a market leader in many aspects of the inflight retail industry.
---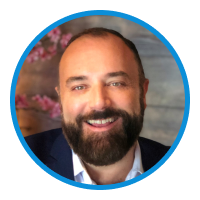 Marc Warde
Columnist
Onboard Hospitality
Director
Libero Meals
Marc is a Cordon Bleu School and Hotel graduate. After working his way through the ranks of the hospitality industry, he set up his own business, Couture, in 2007, which was a £7m concession catering company operating in the private jet, museum, arts, film and TV sectors throughout the UK.
After Couture was sold to CH and CO in 2012, Marc and his business partner Adrian set up London's first 100% accredited gluten-free, award winning restaurant in 2013.
Marc then joined GHA Group as Managing Director, and was Culinary Director for Alpha LSG Sky Chefs for the UK from 2014-2018.
Since then Marc has consulted for the airline and travel sector while building Libero Special Meals, Bare Food and Noot brands – setting up the Niche Free-from Kitchen where he produces products for retail, travel and airlines, foodservice and private healthcare.
Marc is currently studying his Masters in Food Science and Innovation with Manchester Metropolitan University.
---