For more video insights, sign up to the WTCE channel.
Speakers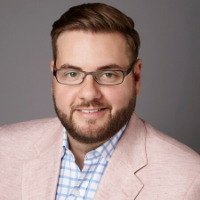 Cristian Sutter is a lead cabin designer and strategist with two decades of experience working for major airlines and VIP completion centres worldwide. He has created cabin design solutions and concepts for Economy, Business, First Class and VIP Cabins for narrow and wide body aircraft, including the Airbus A380, A350, Boeing B787 and B777x.
Throughout his career Cristian has worked from the initial design briefs translating airline branding strategies, future scenarios and lifestyle trends into innovative cabin and seating designs; through the engineering development and final certification phases; achieving a seamless transition from inception to a successful product implementation regarding the passenger flying experience and branding touch-points.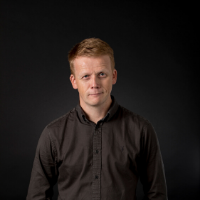 Ben Orson studied Industrial Design at Loughborough University and went on to complete an MA in the subject at Central Saint Martin's. He joined JPA Design in 2002 and is now Managing Director of the group's London Studio. Ben is responsible for the development of some of the industry's most ground-breaking and influential aircraft seat and cabin designs. He is a named inventor of seven patents and a regular speaker on transport design at events.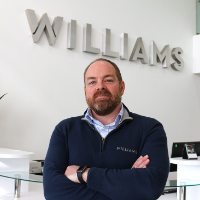 Stu Olden leads the development of the Aerospace, Defence and Emerging Markets areas of the business. He has a wealth of technical, commercial and life experience, having served 26 years as a British Army engineer, and the last decade in industry as an engineering consultant and business developer in service and product delivery organisations.
Stu has worked on a wide range of technology programmes across the value chain, and as a Chartered Engineer, a Project Management professional and a Fellow of the Institute of Leadership and Management, is interested in the importance of optimising the mix of people, culture and technology to maximise operational performance and capability delivery.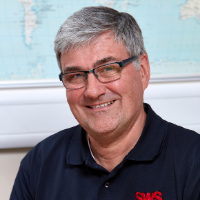 Nigel Smith is a Chartered Engineer and Member of the Royal Aeronautical Society, with over 30 years' experience in the aerospace and defence industry. He is one of the founder members of SWS Certification Services, an independent EASA and UK CAA Part 21, Subpart J approved Design Organisation, providing a development, certification, test programme management and airworthiness approvals for the civil aviation, aerospace and defence industries.
He has held the position of Chief Executive and Head of the Design Organisation for 16 years. Extensive experience working on bespoke defence, space and aviation related programmes in both technical and managerial roles. Nigel has pioneered and developed the philosophy within SWS, that certification has to work in parallel with innovative design and development if new and exciting products are to be brought to market, reliably and cost effectively, in the ever competitive aviation markets.
Nigel has extensive experience in aircraft seating systems (military and civil), especially in the area of occupant injury and the latest dynamic qualification requirements. He is an active participant in supporting both industry and education organisations in the development and understanding of certification within the aircraft interiors environment.