One of the environmental crises facing airlines is cabin waste. Huge amounts of food and plastic waste end up incinerated or in landfills, and airlines are trying their best to tackle the problem. Airlines work to become more sustainable and reduce single-use plastic waste in-flight has become one of the driving forces the industry measures itself against to contribute to change.  
Find out how the aviation sector has been meeting demands for sustainable airline food packaging below. 
Sustainability Market and Trends for Onboard
Airlines have pledged to achieve net zero carbon emissions by 2050, but this transition isn't an easy one. It's estimated that the aviation industry needs to spend around 1.55 trillion dollars to work on the industry's green transition.
Airlines are looking into different ways to address this goal, including using fuel-efficient aircraft and offsetting carbon emissions by investing in ancillary carbon reduction projects like wind and solar farm construction and rainforest protection. But beyond fuel, one main concern of the industry is airline food packaging. 
At the end of most flights there is inevitably empty water bottles, half-eaten meals, discarded packaging, and other types of waste. The International Air Transport Association (IATA) estimates that nearly 6 million tonnes of cabin waste will be generated per year once air traffic fully recovers in 2024. Also, unconsumed food can contribute to 8–10% of global greenhouse gas emissions.  
And a growing number of consumers are speaking out about environmental concerns like these. Governments have also been implementing regulations for toxic packaging materials. These have fueled the sustainable packaging market, which also affects the onboard industry.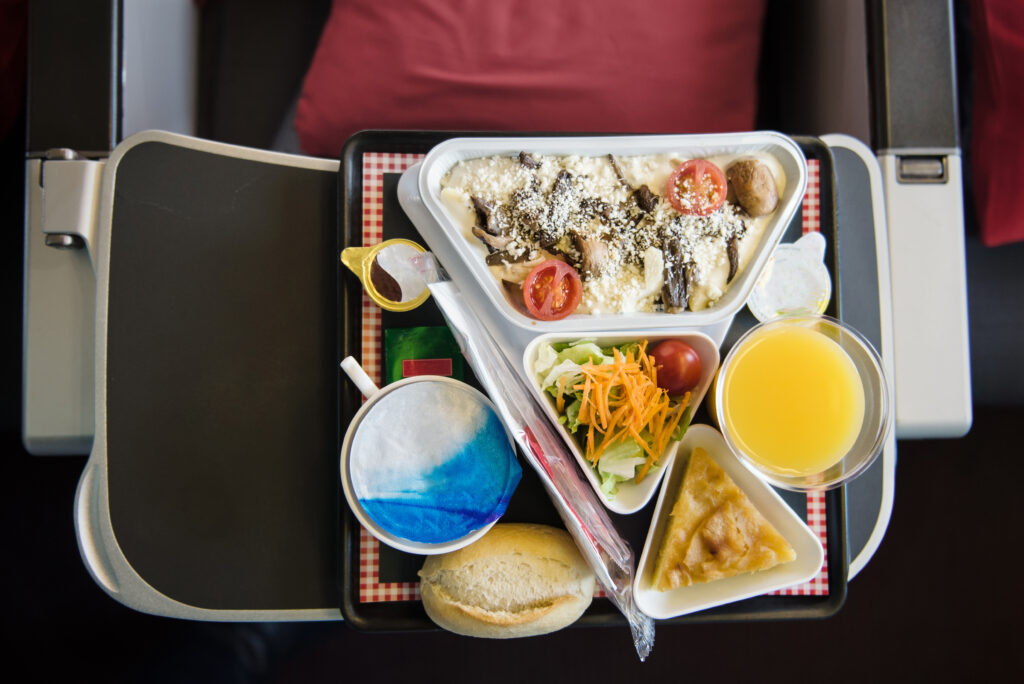 According to Emergen Research, the global sustainable packaging market is expected to grow at a rate of 6.7%, from USD 280.60 billion in 2019 to USD 469.49 billion in 2027. 
By now, as with the passengers concerned over their use, airlines are well aware that using plastic harms the environment as wrappers, bottles and straws simply in the oceans or landfills. As such, airline food packaging is a big issue in the aviation industry, and every airline is using different tactics to address it.  
The World Travel Catering and Onboard Services Expo (WTCE) in association with Food Case International has conducted an interview with representatives from leading airlines. 
Cathay Pacific focused on reducing unsustainable airline food packaging waste. Scandinavian Airlines, on the other hand, implemented load optimisation to reduce waste and relies on various suppliers to find sustainable packaging. Icelandair and AirAsia also believe that reducing food packaging waste can help maximise revenues and bring down costs. 
And airlines agree that product packaging can have a major stake in solving these issues. They suggest reducing single-use plastic and relying more on sustainable packaging materials. They are also often open to collaborating with suppliers to learn more about what types of packaging will meet sustainability demands. 

Towards a Sustainable Supply Chain 
The remaining issues include the fact that plastic wrapping is often the go-to airline food packaging option since in-flight catering must follow strict food safety, freshness, hygiene controls, and weight requirements. However, single-use plastic contributes to a large portion of the cabin waste created every year. 
The aviation industry believes that it is time to make a change. Airlines are incorporating a Circular Economy (CE) models into their service plans to support waste management. Unlike the conventional linear economy model, which equates to "creation, consumption, and disposal of products," a CE offers an alternative methodology. CE is based on three principles:  
designing out waste and pollution 
keeping products and materials in use 
and regenerating natural systems 
Since the mid-1970s, the aircraft manufacturing industry has been implementing circular models in aircraft production, incorporating eco-design features into new aircraft models to reduce the waste generated. A CE can reshape every part of the aviation industry, from product design to end-of-life management.  
Today, the CE is being implemented in various areas of the industry, including reusing and recycling end-of-life (EoL) aircraft materials and reducing energy, water, and raw material consumption. The model can also be used to minimise and valorise waste during flights including airline food packaging.  
Consequently, an increasing number of airlines have started introducing alternative packaging and recycling solutions to reduce waste. The main initiatives are to recycle plastic, paper, and cans and incorporate eco-friendly materials to replace hard-to-recycle items.
Some practices airlines follow include removing single-use plastics and plastic packaging from items for sale in flight, as well as replacing plastic cutlery with biodegradable tableware products. 
Aircraft tableware is also an area in which the industry can incorporate sustainability. In fact, eco-friendly tableware is a helpful solution to saving fuel. This market is continuously expanding as it meets the rising demand for air travel, increased passenger volume, and rising popularity of lightweight aircraft.  
"The global aircraft tableware market is expected to reach USD 26875.0 million in 2027, exhibiting a CAGR of 5.54% during the forecast period." 
Suppliers are also doing their best to meet airlines' unique requirements for food containers and packaging. Modular food packaging options are being explored to allow for flexibility while still meeting passenger needs, as opposed to using the same type of meal serving trays on every flight.
Modular food packaging is also space-saving and helps with crew member efficiency as food can be transferred, for example, from the freezer to the oven without additional preparation. 
Another option in airline food packaging is mini formats. For example, suppliers have created specialised small cans for drinks, as these are easier to drink from and reduce the number of spills from passengers. In turn, these also allow airlines to sell more beverages. Mini formats are also used for testing new food items. 
The Indian company UFlex, which specialises in flexible packaging solutions and polymer sciences, also offers numerous packaging solutions. It introduced an eco-friendly aqueous dispersion application coating for paper cups called Flexseal Ecocoat. This innovation enables easy recycling of paper products after use.  
ECO Kits
Airline amenity kits are another area where suppliers are helping the industry to solve issues with sustainability. 
For example, Virgin Atlantic's "Goodie Bags" are made from recycled kraft paper that is water-resistant and durable. These eco kits contain toothbrushes with bamboo handles and vegan skincare products. Finnair, on the other hand, has eco kits wrapped with cardboard bands. The items inside include toothbrushes made from cornstarch bio-plastic and organic skincare products.  
French Polynesia's flag carrier, Air Tahiti Nui, also has eco kits that contain organic cotton eye masks, bamboo fiber socks, and all-natural skincare items. 
Eco kits for kids are also available. Fiji Airways provides children onboard their flights with a child-friendly story book that highlights animals and eco hazards hitting the ocean. Meanwhile, Air Astana gives out backpacks made of recycled PET bottles that include traditional games and puzzles as well as anti-skid socks and a travel pillow.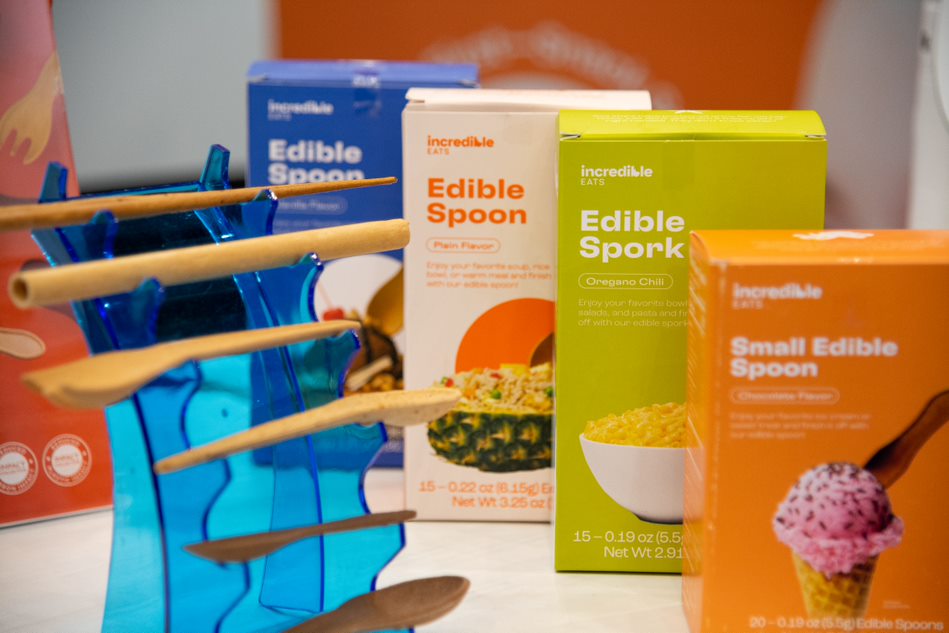 What Are Airlines Doing? 
There is no doubt that airlines have been putting an emphasis on sustainability to address cabin waste issues and the climate change crisis.  
For one, Porter Airlines updated its premium inflight service offering by partnering with high-quality Canadian brands. Its priority is to eliminate single-use plastics onboard and provide passengers with eco-friendly packaging and biodegradable cups and cutlery. 
In 2022, Delta continued to meet its commitment to waste reduction and recycling. It refreshed its onboard product offerings with reusable and biodegradable service ware and premium canned wine, as well as artisan-made amenity kits and recycled bedding. Passengers in Delta Premium Select can enjoy meals on sustainable tableware with beer, wine, and spirits. 
Cathay Pacific's exquisite Business Class flights feature seats that can be converted into a generously sized bed. In these beds, passengers can sleep comfortably in luxurious linens made from sustainably sourced materials.  
Cathay Pacific also utilises the "Choose My Meal" service, which allows passengers to reserve their preferred meals before the flight. This also helps the airline gain insights into what the favourites of its customers are, which may also eventually improve efficiency and help to reduce food waste. 
Air New Zealand removed individual plastic water bottles from its Business Premier and Premium Economy cabins and individual plastic sauce packets from Business Premier cabins. It now also serves coffee in cups made from plants. 
Portuguese charter carrier Hi Fly replaced plastic cutlery with bamboo, and cups, spoons, and other in-flight items were switched with compostable alternatives crafted from recycled material. Sustainable amenity kits, eco-thread blankets made from recycled plastic bottles, tablet toothpaste, and edible coffee cups are all offered at Etihad Airways.  
Also, Qantas aims to dispose of in-flight products via compost, reuse, or recycling. It serves meals in containers made from sugar cane and offers cutlery made from crop starch. 
All these efforts from various airlines concerning airline food packaging can both meet the heightened expectations of customers and reduce airline carbon dioxide emissions in the years to come. 
WTCE exhibitors with sustainable offerings
WKT Travel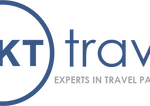 Innovative sustainable travel packaging is the expertise of WKT Travel. Its product offerings include meal service packaging solutions, galley equipment, trolley accessories, and bespoke ancillary kits. The company was established in 1930, making it one of the UK's earliest suppliers of packaging products. 
See WKT Travel's exhibitor profile 
Global-C / Marfo & FMA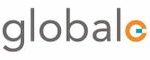 Global-C designs, manufactures, and delivers inflight products for airlines across the globe. The company has produced cutlery made from crystalised polylactic acid and bamboo fibre napkins for Virgin Australia. It has also developed a Repreve fiber blanket, which is made from 100% recycled PET bottles, to be used by Westjet passengers. 
See Global-C / Marfo & FMA's exhibitor profile 
---
---