The pandemic has forced the hand of the travel trinity: At the beginning of 2020, airlines, airports and travel retailers – including hospitality businesses, hit fast-forward on their nascent plans to embrace inflight e-commerce, contactless technology, and passenger data to personalise travel experiences.
Digital efforts to enhance the passenger experience
Today, the world's operators are welcoming travellers back with a host of initiatives to make journeys as easy and enjoyable as possible, with an ever-greater focus on contactless travel, shopping and food & beverages.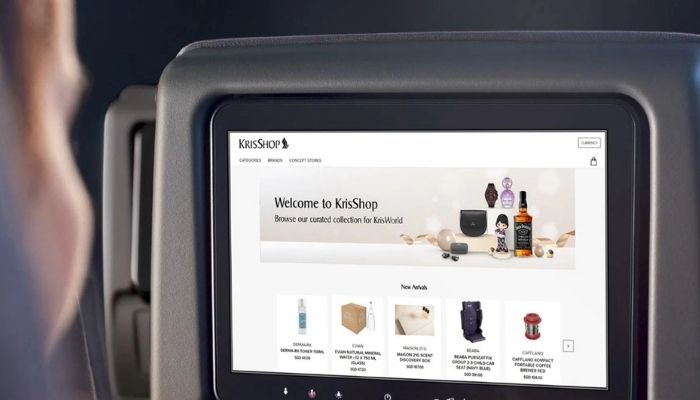 The move has come not a moment too soon as Swiss passenger research agency m1nd-set reported last year. Its insight shows that travellers are spending more time on social media and buying via e-commerce sites than pre-pandemic. It also showed that pre-travel, digital touchpoints with the airline were increasingly important – and noticed by 69% of passengers.
One of the most high-profile, digital launches came last year when Singapore Airlines became the first operator to offer live, inflight shopping on selected Airbus A350 aircraft. The tech behind the new service is powered by WTCE exhibitor Omnevo, a digital ancillary revenue model specialist and part of the AOE group and its partnership with inflight digitalisation business airfree. The two underline that by reaching the customer in the comfort of their seat, the inflight experience can offer powerful new revenue opportunities for all airlines. The technology also allows airlines to incorporate additional features, such as bespoke offers for each route, real-time stock, price and promotions updates, multi-language and currency management and of course online payment.
We're also seeing more and more suggestions that operators and their ancillary services suppliers are looking at innovative new ways to use passenger data to personalise journeys. According to Kian Gould, founder & CEO of Omnevo, integrating passenger data with airline loyalty programmes could unlock "lucrative new revenue opportunities" – from dining experiences to brand and destination experiences.
Omnevo is also the company behind a brand-new digital platform on Greece-based carrier SKY express. It has worked with the airlines to develop and launch a new core, digital ancillary revenue platform that the two say offers a "new standard of experience" for passengers and a competitive advantage to the airline.
Central to the new digital, inflight customer service is its SKY Drinks & Bites expanded menu on international routes, which goes beyond the typical complimentary offer on most similar carriers, while behind-the-scenes allowing SKY express to be more versatile in how it selects caterers, suppliers, and service providers. The digital platform also allows for pre-order, which makes for a better passenger experience, while minimising waste and removing paperwork.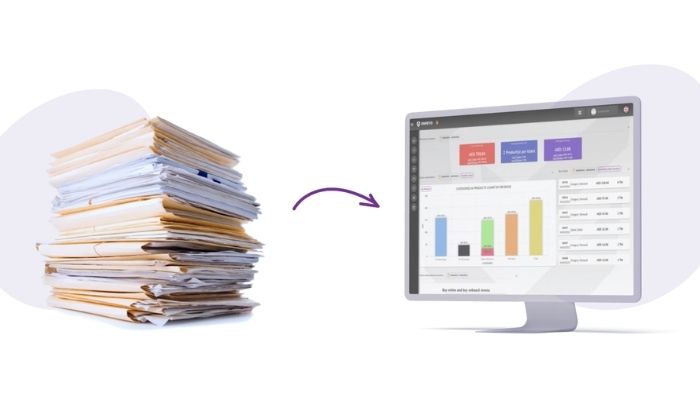 In the near future expect airlines to be tapping into frequent flyer data to tailor their food and drinks offers to passengers based on previous orders and preferences via bespoke communications both before the flight and onboard. According to GateGroup, a global leader in airline catering and retail- on-board 'Google knows our preferences, Amazons tracks our shopping, and Spotify manages our music; services are increasingly tailored to our needs', so its no surprise that personalization is key for the airline industry.
Traveller intelligence specialist ForwardKeys certainly agrees that in a post-pandemic environment, operators need to use every tool at their disposal to not only understand who is travelling, but also how to tap into their spending power enroute. It points out that by understanding the volume of passengers at certain airports and their traveller 'profile' including nationality – airports, airlines, and retailers, will be better equipped to judge what to stock, where to stock it and how best to execute promotions or experiences.
In all the excitement of the endless enhanced food and beverages experiences and up-sell possibilities, it might be easy to forget that a migration to digital will also have a significant impact on passengers in other ways. Take Delta, for instance. It says by the end of this year it will have fitted all its domestic mainline aircraft with wifi to enable passengers to stream their favourite content, work on laptops or shop online. The airline claims that the new service, which it says is twice as fast as that offered pre-pandemic, is already up and running on 300 aircraft with the target of 500 by the end of the year.
Ekrem Dimbiloglu, Managing Director, In-flight Entertainment & Connectivity for Delta, also says the airline now views bringing the in-home streaming experience onboard as an "and" for passengers, not "or", which is why it has now partnered with global streaming services such as Spotify, HBO Maxand Peloton for its Delta Studio platform.
Also in the States, United has launched a digital service allowing passengers on selected flights to skip the check-in queues, to weigh and check-in their own bags and scan their boarding passes via the United app. The free service is available at all United's US hubs in Chicago, New York/Newark, Washington DC, Houston, Denver, LA, and San Francisco.
Last year United was the first airline to introduce PayPal QR codes as an inflight payment option – a touch-free way for passengers to buy snacks, drinks, and other inflight purchases, with or without wifi. Chief Customer Officer for United Toby Enqvist says the addition to the airline's inflight service is the beginning of a wider collaboration with PayPal.
And so, the digital journey for airlines and their partners is only just beginning, with endless opportunities around every corner. It is exciting to see what technology can do next and how it will enhance the passenger journey.
---
Guarantee your place at WTCE 2022
---