Produced in association with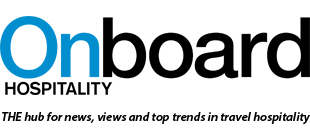 A panel debate moderated by Julie Baxter, Editor of Onboard Hospitality discussing how we can get hospitality back on board and bring back the joy of travel. Focussing on ways to raise the profile of on-board hospitality which in turn will increase passenger confidence. Examples of airline and supplier projects that are really making a difference.
The aim of the session will be to show that on board hospitality is not just a 'nice to have' addition that can be reintroduced once flight schedules are back to former levels – rather that is integral to the recovery because putting good hospitality – F&B plus amenity kits and textiles etc – is what will normalise the travel experience again.
Many passenger surveys show passengers are put off flying by all the images of PPE crew and the non-stop focus on hygiene. While this is clearly important, this session will show that it is beautiful products and delicious inspiring catering that really make a journey special and that has to return as part of the recovery to bring confidence back.
We will look at research /pax data analytics which show the importance of food, and a range of initiatives that exemplify the joy of travel returning. Throughout the pandemic many airlines have stripped back the product offering – this session will show why it is a mistake to think it is an easy money saving and they don't have to bring it back. This is particularly important session given the huge amount of staff turnover in airlines – some buyers do themselves not fully understand the value of the product they are being asked to procure and this will help restate the value of all the suppliers that attend and feature in WTCE.
Moderator:
Julie Baxter, Editor, Onboard Hospitality
Panellists:
Simon Soni, Director Guest Experience Activation, Westjet
Alison Wells, Co-Director, Plane Talking Products
Tom Szwed, Client Partner Director, Black Swan Data
Genevieve Reis Rosario, Head of Product Development & Service Design Product Development and Design, Qatar Airways