Produced in association with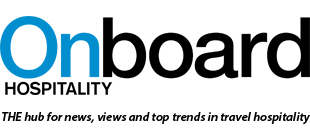 The world of onboard catering and services has changed forever due to Covid19 and airlines and rail companies have been quick to adapt.
The pandemic has given the industry a unique opportunity to pause, rethink and re-set itself. There is an urgent need to understand the nuances of the post-pandemic passenger. During the lockdowns and the restrictions, we've all got used to the idea of touch-less communication, choice, ease of transaction and instant fulfilment, driven by hand-held technology. All norms are being challenged. It is an opportunity for radical change.
This session looks at two major changes currently taking place in the industry:
Pre-Order Is The Future
We look at ways in which the industry has accelerated the trend towards pre-order to ensure hygiene and sustainability and how technology and personalisation is driving this shift.
We ask:
Could caterers work with logistics companies more/share logistics? Could ground handlers deliver the food? What is the airport's role in facilitating catering delivery? How can we have passengers deciding what to consume on board? How can we bring this decision as close to the flight event as possible?
Buy-On-Board
The days of just loading and hoping you sell products are gone – onboard retail needs to be more scientific and models of ordering and delivery need to completely change.
Airport retailers have the shops and the product but very little passenger data whereas airlines have the data and the captive audience, but very restricted 'shops' in terms of onboard space and marketing opportunity. How can they collaborate? And how technology is making a difference.
Moderator:
Lance Hayward, MD and Founder, The Hayward Partnership
Panellists:
Robin Padgett, Chairman of the Airline Catering Association and SVP Catering and Retail, DNATA
Antony McNeil, Director, Food & Beverage – Inflight Service Delivery, Singapore Airlines
José Lirio Silva, Head of Onboard Retail Europe, Retail in Motion
Michelle Green, Director Business Development, Strategy & Innovation, Tourvest Retail Services