Passenger wellbeing is a crucial element of the overall travel experience and traditionally amenity kits have been one way of improving the PaxEx.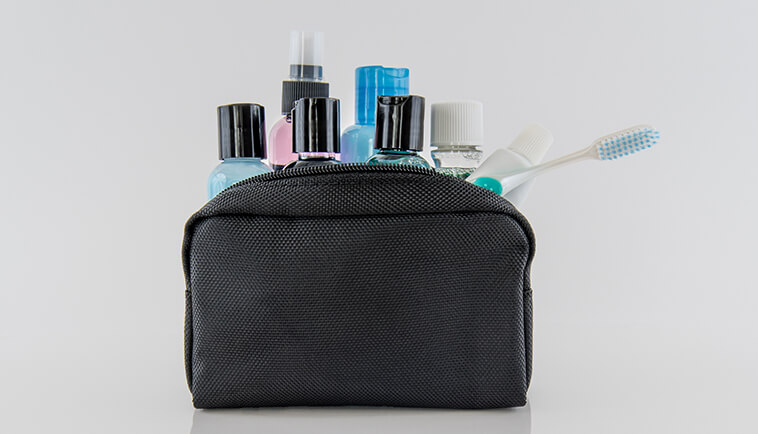 But advancements in technology, brand partnerships, a need for sustainable operations, and, most importantly, the coronavirus pandemic has changed the role of the amenity kit.
Amenity kits through the years
Over the years, the purpose of the amenity kit has transitioned from preventing discomfort to promoting comfort. The very first commercial flights saw passengers given chewing gum to stop their ears popping and cotton balls to reduce the sound of the engine. This quickly progressed to providing pillows and blankets on overnight flights, and in recent times, they have started to include an array of items such as sleepwear and toiletries.
Now they are a way for airlines to provide luxurious items, particularly for passengers in first class, resulting in airlines seeking exclusive partnerships with renowned personal care brands.
For example, as reported on FlyerTalk, Air France has previously teamed up with French cosmetics brand Carita, to provide elite travellers in its La Première cabin with face and body care treatments.
Elsewhere, passengers onboard Emirates have been treated to Bvlgari fragrance, and those on Lufthansa flights have received Windsor cosmetic bags.
Clearly, amenity kits have become an integral part of cabin wellbeing, with undeniable popularity. Malaysia Airlines have even begun selling its premium cabin items through its e-retail store to generate additional income and stay connected with passengers. Find out more on Simple Flying.
The impact of sustainability
When it comes to sustainability, one of the first big changes to amenity kits was the removal of single-use plastic packaging and products. This is a trend that is taking place across all aspects of the passenger experience and is being driven by heightened concerns for the environment, particularly among younger travellers.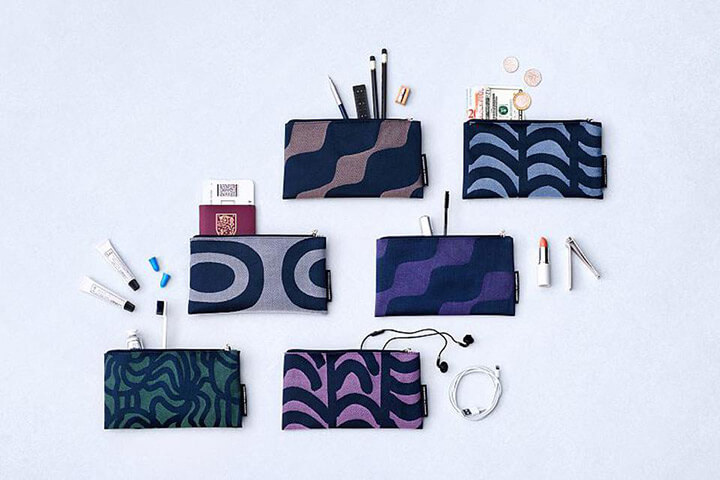 Carriers have begun removing single-use plastic items and replacing them with eco-friendly alternatives. For example, Icelandair's kit bags are made from a combination of recycled canvas, vegan leather, and felt made from recycled plastic bottles. While aboard Finnair the toothbrushes are now made from biodegradable cornstarch, reports Forbes.
Airlines are also assessing which items are actually useful and those that are avoidable, based on the flight destination and time. This allows them to develop tailored kits that offer personalised wellbeing whilst saving the planet from unnecessary waste.
Recent changes to the amenity kit
However, the biggest changes have taken place due to the pandemic in 2020. Health and safety concerns have put luxury on the back burner and propelled hygiene into the spotlight, as carriers commit to the wellbeing and health of passengers. The majority of airlines have begun offering complimentary kits, which at the very least contain a face mask, hand sanitiser, and disinfectant wipes. The simple provision of these items goes a long way to alleviate a passenger's concern about safety.
An excellent example of this is Air Canada's CleanCare+ program, as reported by DMARGE, which refers to a list of 30 health and safety-related practices that have been implemented across the journey to reduce exposure. It involves giving all passengers a 'Customer Care Kit' comprised of a mask, gloves, bottled water, hand sanitiser and disinfectant wipes.
Luxury is still possible
Of course, not all airlines have opted for such a drastic change to amenities and some are balancing the best of both worlds. For example, Forbes reports that Qatar Airways is providing passengers with Castello Monte Vibiano Vecchio skincare products, eye masks, earplugs, and socks, in addition to a "Travel with Confidence" pouch, which contains all the usual Covid-safety items.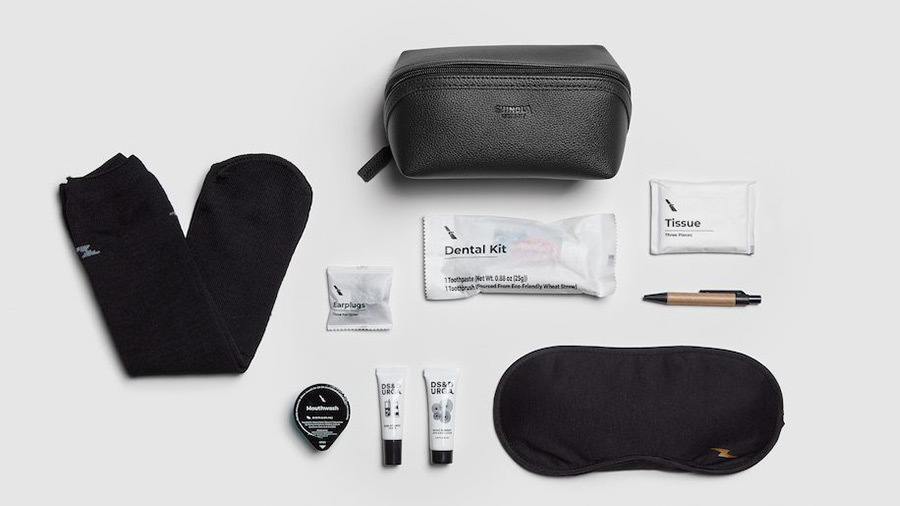 Maintaining luxury while increasing hygiene will cost more, but ensures cabin comfort does not suffer when restoring passenger confidence. Business Traveller reports that American Airlines shows no sign of toning down the luxury when it announced the introduction of new kits for premium cabin passengers. The kits are crafted by Detroit-based brand Shinola, which is known for creating world-class watches and leather goods and includes lip balms and lotions by New York-based fragrance company DS and Durga.
Amenity kits continue their important role
Evidently, onboard amenity kits have evolved in line with the wellbeing needs of passengers. The global pandemic and its subsequent impact on kit provisions demonstrate this perfectly.
Consequently, it is unlikely that amenity kits will have a sanitising focus forever, but they will certainly retain some hygiene aspect to ensure passengers feel safe onboard. As the airline industry continues its recovery, we can expect greater investment into other areas of passenger wellbeing. Gravitation back towards sustainability will be inevitable and new ideas will help to create amazing amenity kits that we see onboard in the years to come.
---
This article is part of our Runway to Recovery series. These articles will take a look at how the catering and onboard services of airlines and rail operators can start to accelerate their recovery.