Welcome to our Runway to Recovery series. These articles will take a look at how the catering and onboard services of airlines and rail operators can start to accelerate their recovery.
As the pandemic started to spread in 2020, airlines had to quickly make health and safety decisions, often on the fly. Now with more knowledge about COVID-19, new guidelines and standards are helping to define a new high watermark of cleanliness onboard.
As with all challenges, it has already led to some new solutions from new packaging to the continued trend of digitalisation. Read on to find out more.
A focus on food health and safety
The pandemic propelled health and safety into the spotlight for airlines and onboard suppliers; it drove the enforced use of personal protective equipment (PPE) and the implementation of social distancing as well as decontamination procedures across the entire passenger and product supply chain in a bid to safeguard passengers and staff.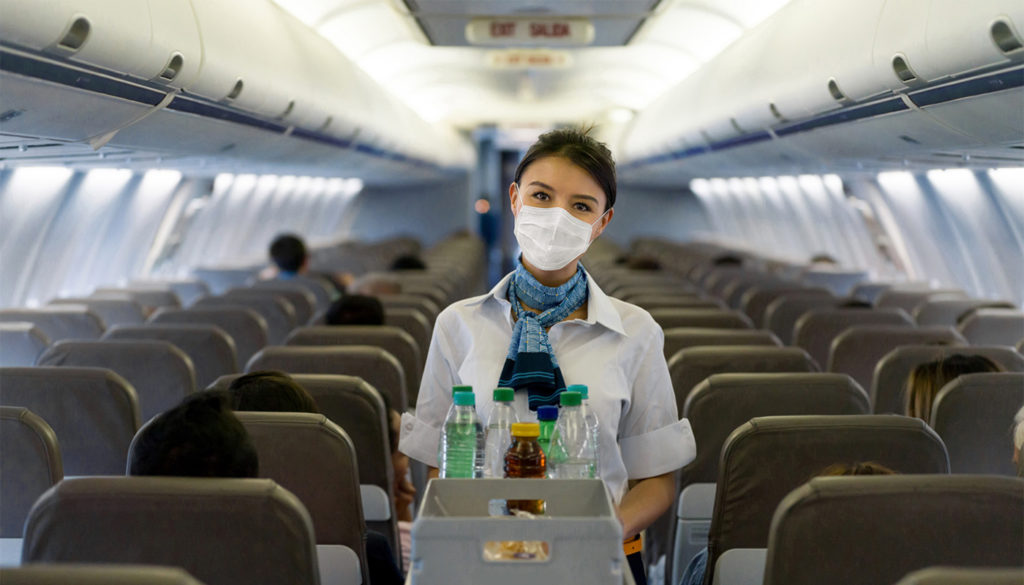 Initially, airlines paused their food and beverage offerings, but with more than three billion meals being produced and served onboard every year, there was no doubt that catering is a key part of the passenger experience.
Consequently, the Airline Catering Association (ACA) published its COVID-19 guidelines, which included a number of recognised measures, on top of an already existing set of rules and regulations, to help airlines provide inflight catering in a safe and efficient way.
Reduction of touchpoints onboard
Food safety has always been a top priority for caterers to prevent contamination and foodborne illnesses, but there is a renewed focus on the best way to hygienically prepare and serve food, posing huge challenges for commercial kitchens.
It is no longer enough to simply clean all surfaces thoroughly, with all areas needing to be fully sterilised from the kitchen to the aircraft. This creates additional problems as disinfecting agents must also be food safe. Air Culinaire Worldwide has helped the aviation industry tackle this through the use of hypochlorous acid (HCLO), a food-safe disinfectant that mitigates the virus and has now become the industry standard in COVID sterilisation, as reported by Aviation Pros.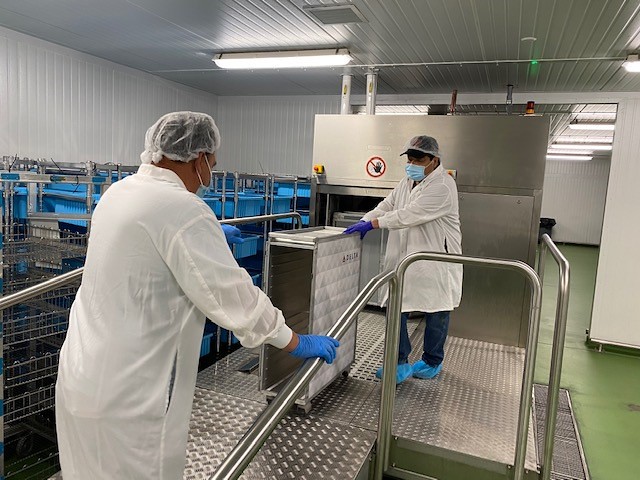 Leading air services provider dnata was one of the first catering suppliers to successfully embrace the updated health and safety guidelines of the International Flight Services Association (IFSA) and the ACA. Earlier this year, dnata announced that its global catering operations had consistently adhered to the highest standards of hygiene across its team of dedicated employees delivering high-quality catering, inflight retail and food & beverage solutions from 65 facilities in 12 countries.
It is crucial that onboard service providers operate in line with the latest guidelines as this reassures passengers and gives them the confidence to enjoy products and services, safe in the knowledge that they have been delivered by following health & safety precautions with diligence.
Digitalisation continues to accelerate
For the past few years, the use of technology has played a growing role in improving the passenger experience. The adoption of the digital trend has been accelerated by the pandemic as social distancing is key to the 'new normal', and by going digital, airlines can help keep physical contact between crew and passengers to a minimum.
Indeed, LSG Group has listed digital inflight sales as one of its "new priorities", and its subsidiary Retail inMotion has focused efforts on providing airlines with ways to reduce interactions onboard without impacting the passenger experience. Its solutions include digital menus and receipts, contactless technology, and cash-free payment. It has also extended its pre-order option to in-flight ordering through its Order2Seat module, which enables passengers to browse, select, and pay for products using their own personal devices.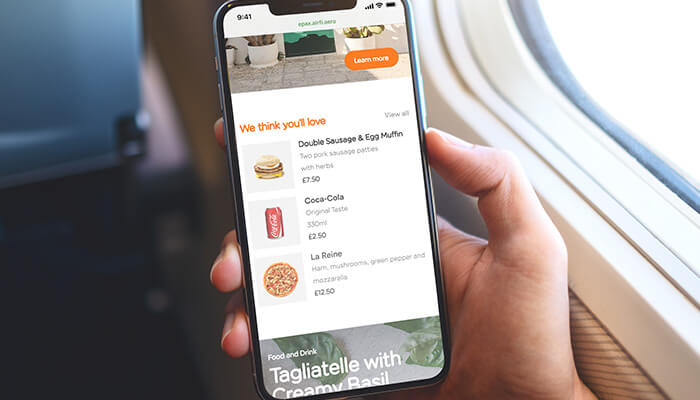 Similarly, the Epax inflight digital retail platform launched by gategroup, was trialled this winter in partnership with leading carrier easyJet. The innovative solution enables passengers to access the full onboard retail offering from their mobile, meaning physical contact with equipment and crew onboard is kept to a minimum. The benefits of Epax go beyond health and safety advantages though; through machine learning and data-driven innovation, it also offers a smarter inflight retail experience.
You can find out more about Epax in our recent in-depth article looking at food waste onboard.
Products and Packaging to ensure safe delivery
Other ways to deliver a Covid-safe service onboard include serving food that is specially designed to be fast, efficient and requires minimal handling or customer contact. A simple but effective way to achieve this is through packaging. The pandemic has spurred onboard suppliers to work with airlines to introduce light-touch, innovative solutions that ensure the food and beverages served to passengers have not been heavily handled.

En Route International recently launched a new range of light-touch snacking and meal solutions made up of food boxes that offer airlines entry-level options consisting of a snack, water and hand sanitisers, as well as boxes featuring more substantial meals. Additionally, it has also introduced two new product ranges; ovenable and individually flow-wrapped bakery items and as well as a 'flip and peel' cheese platter, both of which are specifically designed to allay Covid-19 concerns for passengers by minimising handling during preparation, as reported by Aircraft Interiors International Magazine.
New health & safety standards are driving change
The industry's response to adopting new health and safety practices to provide a Covid-secure passenger experience has undoubtedly been phenomenal. Many carriers have been recognised for their exceptional efforts, including Japan Airlines, one of a number of airlines around the globe to achieve a Skytrax five-star COVID-19 Airline Safety Rating. Evidently, COVID-19 has transformed the inflight experience forever and passengers now expect a higher level of cleanliness onboard that airlines will have to meet.
---