Welcome to our Products in Focus series. These articles will take a look at the latest and most exciting travel catering and onboard service products for airlines and rail operators in a variety of categories.
Looking at products from across the sector, including food, beverages,
packaging
and amenity kits, we'll be focusing on
a selection of the many products
that WTCE attendees will be able to taste, touch and test at the upcoming event edition.

1) Fougasse bread by Novepan
Baked using 100% French wheat, Novepan offer pizza bases, dough balls, and bakery items created using high quality flour. That's why they also offer range of bread baked using wheat flour from the CRC sector.
Their recently collaborated with Bionatis for an organic stone baked range in conjunction with baker Jean-Marc Ambroisy and Thierry Delbosco. Their onboard product range includes:
Fougasse
Croque molleux
Focaccias
Escargotines
Novepan
Novepan represents brands including Grain d'Or and designs, manufactures and distributes frozen bread products solutions for professionals. They in snacks with packaging solutions suitable for onboard.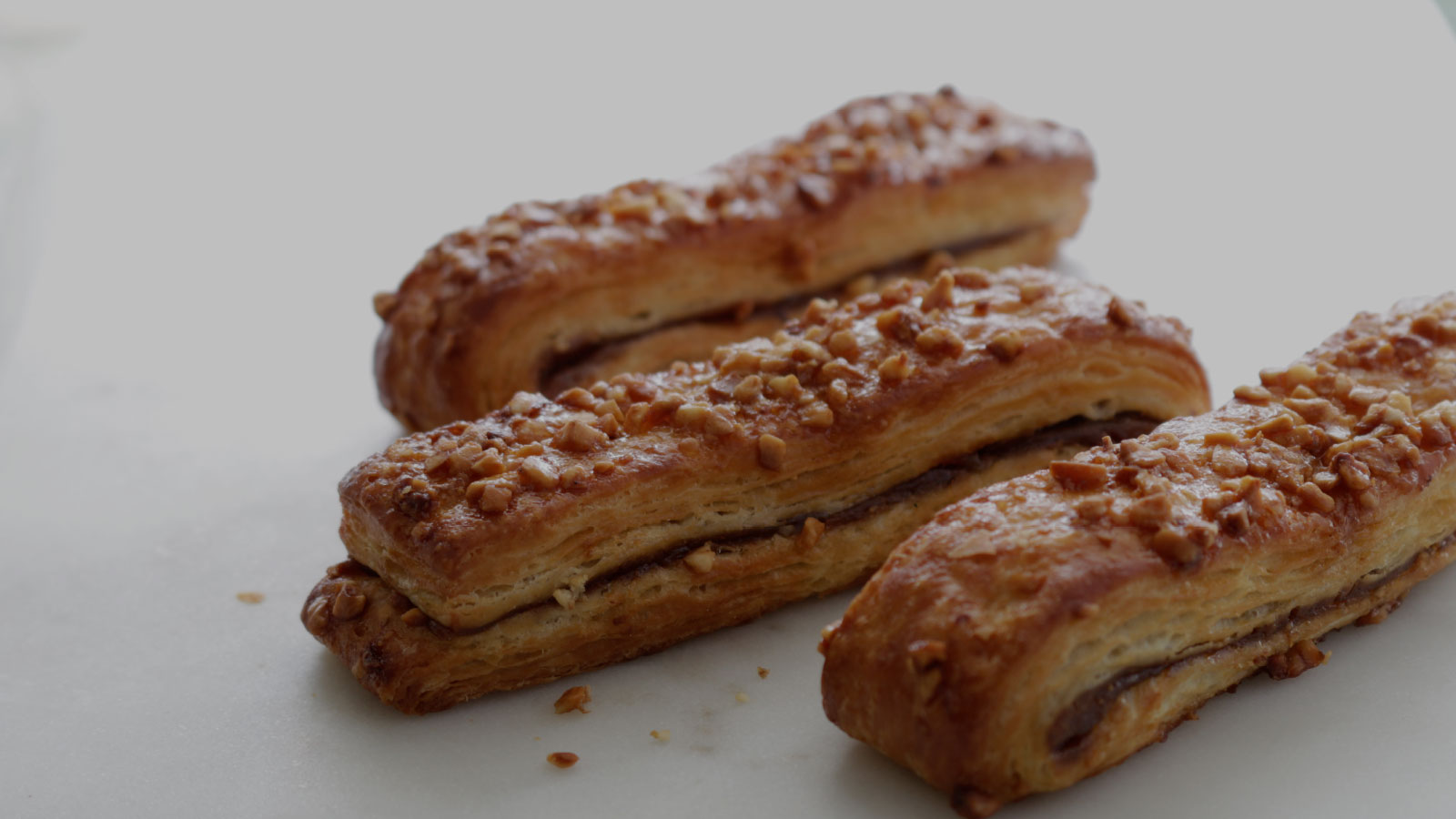 2) Viennoiserie by En Route
A viennoiserie
is something in between boulangerie and pâtisserie
and En Route's taste experts have created a delicious range of exquisite
viennoiserie
that add a highlight to the passenger experience. With sweet or savoury offerings, they source our range of products from only the best artisan bakers across the globe.
Their product offering encompasses premium to economy and single to multi-serve. They offer bread solutions from dinner rolls to flavour infused focaccias and authentic cultural classics that are regionally sourced, authentic and consistent. Bread on board has never been easier. From family classics, to cultural delicacies their "range makes every journey sweeter".
En Route
En Route are a global food service partner to some of the world's most recognised airlines and catering organisations.
They pride themselves on their world-class ability to create consistently high-quality food and inventive packaging solutions supported by their intelligent, global supply chain operations.
Their passionate team combine expert industry knowledge with the latest developing trends to craft memorable in-flight dining experiences across all cabins, and their flexible service-partner approach allows customers to trust them to solve complex operational challenges and deliver delicious food that enhances the passenger experience.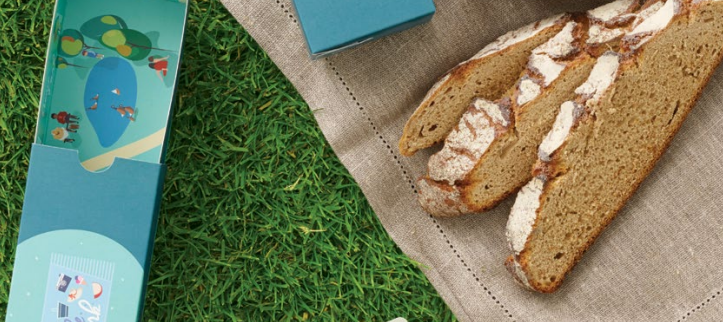 3) Continental breakfasts by Dnata
As one of the biggest suppliers for the travel catering and onboard industry, Dnata serve over 110 airline customers preparing over 39 million meals annually (over 106,000 meals each day!).
Working from across more than 60 global locations for onboard and across outlets and lounges, their in-house bakeries manufacture products including:
Freshly baked croissants in plain, almond and chocolate flavours
Assorted Danish and pastries
A selection of freshly baked muffins
Boutique-style doughnuts
English breakfast breads
Assorted N.Y. bagels
Dnata
As a market leader in the inflight catering industry, Dnata believe in delivering diverse, authentic, quality food, tailored to the preferences of our customers and theirs. Their experienced chefs have served in the world's leading hotels, restaurants and product manufacturers and are equipped to deliver culinary excellence onboard. They also pride themselves on end-to-end retail capability – from product development through to design, distribution, technology and crew training.
See Dnata's exhibitor profile
4) Assorted snacks by Laurieri srl
Laurieri Master Bakers' products are present on many of the major airlines of the world Swiss Air, Saudi, Delta, Ethiopian, Qatar and more. Their products offerings include sweet and savoury snacks featuring great flavours in small pocket packs such as:
Scrocchi – crackers with sesame seeds or pizza flavour
Grissotti – crackers with rosemary or pizza flavour
Frolletti – with cocoa, coconut, lemon, or chocolate chip flavour
Preservative free Without dyes Without glutamate Without palm oil Without milk and without eggs Suitable for vegans 100% made in Italy
Laurieri Srl

Laurieri Srl is an Italian master bakers, founded in 1972. They specialise in the production of baked sweet and savoury snacks of various types and flavours. The self-professed quality of their products have enabled them to become a leader in the onboard services sector for complimentary snacks. Their offerings include: grissotti, mini grissini, flavoured biscuits and crackers.
See Laurieri's exhibitor profile

5) Tartlets by Patisserie Fabié
Patisserie Fabié offer a large range of frozen desserts for onboard menus. They can propose different recipes and adapt them or develop carriers' products. They can also propose Vegan products, and all their recipes are Halal suitable. They can also provide products with or without individual flow pack packaging.
Their offering includes:
Coconut macaroons Custard tartlets Fig and almond tartlets Chocolate tartlets Mini crumbles (can be adapted for vegan menus) French cherry Clafoutis
Patisserie Fabié
Patisserie Fabié are French specialists in mini tartlets for airline catering. Fabié is an industrial business, currently run by their third generation. The company was created in 1935, located in South West of France, with 40 employees. With extensive experience in the airline catering sector, they are an ideal partner to improve taste experiences onboard. Fabié is a sustainable actor in its area; involved in corporate social responsibility and awareness of the social and economic impact of its production. Their manufacturing site is qualified with FSSC 22000 certification.
See Patisserie Fabié's exhibitor profile
6) Pastries by Foodcase International
Apart from offering food products to airlines, Foodcase also helps companies ideate and create new products, processes and packaging from start to finish. They offer development, designing and sourcing services for food and food packaging.
Their bakery and patisserie product offerings covers an assortment of mini bread rolls as well as French pastries including:
Plain milk breads Pains aux raisins Petit Brioche buns Classic croissants Spiral Brioche filled with creme Pains aux chocolate
and Danish pastries including:
Vanilla crowns Raspberry crowns Maple pecan plaits
Foodcase International
Foodcase is the number 1 independent Food Solutions Company in the world, fully dedicated to the airline industry with a broad portfolio of food categories, from special meals to sustainable packaging
Foodcase creates innovative food solutions for the airline industry and remote catering operations through a combination of knowledge in food technology, packaging and ingredient behaviour.
---
---
If you are an exhibitor, log into your dashboard to add your products now.
---