Welcome back to our first-time exhibitor round-ups. As the show gets closer, we catch up with some first-time exhibitors who are new to World Travel Catering & Onboard Services Expo. Learn about what companies are joining us at the world's leading marketplace for onboard inspiration, and what products they'll be showcasing across the most interesting and innovative areas of the onboard sector.
---

&Stirred Cocktail Mix
&Stirred have simplified making bar-like Cocktails with their range of Premix cocktails. They have a mix for every spirit including Sangria for Wine.
Non Alcoholic
100% Vegetarian
No Preservatives (No Sodium Benzoate)
Single Serves (Perfectly balanced for 30-45ml spirit – Never Under or Over pour your mix)
Most Airline Friendly Packaging (Lightest Weight & Least Space Requirement)
(most likely the) Most Cost-efficient / Economical across the globe.
See &Stirred's exhibitor profile
---

MERRYFOOD
India's largest manufacturer of portion packs of condiments/chutneys/pickles/jams. Serving leading airlines for more than 3 decades. MERRYFOOD can help you enhance any cuisine with Indian flavours and delicacies.
Taking the traditional flavours of India to the global palate since 1943, MERRYFOOD's pickles and chutneys add zing to any food with the invigorating aromas of Indian Spices.
With more than 3 decades of expertise in catering to some of the world's leading airlines, they are experts in portion packs of products like Mango Pickles, Green Chilli, Lemon, Mixed Veg Pickle, Tomato Garlic chutney, Red Chilli, Kuwaiti Pickles, Jams, Marmalades, Honey, Mouth Freshener and dry fruit candy.
See MERRYFOOD's exhibitor profile
---

Versapak International Ltd.
Established in 1973, Versapak offer a range of tamper evident products for use onboard airplanes. They make thermal carriers for chilled food and drinks (keeping the contents between 2-8 degrees), secure holdalls for duty free items, bags for cash and till receipts and secure wallets for documents.
Versapak security seals are available in many colours and can be printed with barcodes, branding or numbering. They manufacture our bags in Europe meaning that they make high quality bespoke carriers with short lead times. Versapak bags are reusable over 2,000 times and come with a 5 year guarantee.
See Versapak's exhibitor profile
---

Wallsun Aviation Equipment Co., Ltd.
Founded in the year 2000, Wallsun Aviation Equipment Co., Ltd specializes in the manufacturing of aircraft galley inserts to international ATLAS and KSSU standards, offering full and half size meal and waste trolleys, standard units, oven racks and oven trays, drawers and folding trolleys. Wallsun also manufactures bespoke designs for the rail and furniture markets.
See Wallsun Aviation Equipment Co., Ltd.'s exhibitor profile
---

Féfé
Féfé is a brand that innovates in the mixology cocktail sector. Their knowledge of bartending allows them to offer several ranges of premium ready-to-drink cocktails to bars/restaurants.

Le Syndicat has had a mission for years now. Through the cocktail, it aims at defending French Maisons and Châteaux, by providing them with the tools to promote their great traditions. So for years now, they've crafted a savoir-faire (the mixology), developed a terroir and built an iconic bar Le Syndicat with the idea of creating something able to rejuvenate the image of of French spirits. All of this has finally begun two years ago to appear as a single coherent structure and this year with the rise of féfé, their range of beverages.
---
Xiamen Probtain Nonwoven Inc
Xiamen Probtain Nonwoven Inc. is a manufacturer with more than 23 years experience for nonwoven products, expand its business to various categories include non woven fabric, bags, inflight products, medical products and hygienic products. The products are exported to USA, Canada, France, Italy, The Netherland, Australia, Japan, Korea, Thailand, England, Indonesia.
They also work with many famous customer like Thai Airways, British Airways, Air Canada, Garuda airline, Mattel, etc.
See Xiamen Probtain Nonwoven Inc
---

SHATOH
Nuts love wines.
And SHATOH Gourmet produce e
xclusive nut roasts to pair with selected wines to give passengers a flavour fireworks!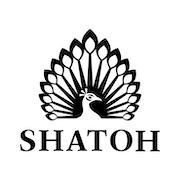 For discerning onboard guests, their RENDEZ-VOUS collection of nuts is meticulously matched to specially selected wines to balance the aromas and complement the complex flavours.
In their boutique manufactory, they take care to roast nuts to perfection with a specially-invented process to bring out their delicate natural flavours. Each process is curated with only four complementary ingredients to bring passengers unforgettable moments of delight.
See SHATOH's exhibitor profile
---
Yangzhou Haisheng Slipper Co. Ltd.
Yangzhou Haisheng Slipper Co.,Ltd., established in January 2003, is located in China with one of the largest hotel supplies production bases in Yangzhou city, Jiangsu Province. They are specialised in the production and export of products for hotel rooms and airline supplies.
Their main products include slippers, laundry bags, bathrobes and other related products. They can make samples according to customers' ideas, specifications and images whilst offering their best price.
Lockdown Liquor Co.
Lockdown Liquor & Co was founded in April 2020, by entrepreneurs Natasha and Jack Durling. The brand offers award-winning premium blended cocktails, crafted by expert mixologists using the best quality ingredients resulting in unique and great tasting cocktails. 
To date, the company has collaborated with leading global brands including Spotify, Facebook, Twitter, NARS, ASOS and Virgin to name a few. Having initially traded direct to consumers, Lockdown Liquor is now retailed in a selection of prestigious outlets including Daylesford Organic, Anthropologie to name a few, as well as a diverse selection of customers in the on trade from national restaurant groups, 5* hotels, members clubs, theatres to private aviation.
See Lockdown Liquor Co.'s exhibitor profile
---
---
If you are an exhibitor, log into your dashboard to add your products now. 
---