As part of our Cabin Catch Up series, where we interview people and companies within the onboard services and travel catering industry, the WTCE team sat down with Alison Wells, Managing Director at Plane Talking Products Limited.
Alison believes that sustainability is a necessity across the entire supply chain to both meet both corporate responsibility and customers' needs. This focus has encouraged Plane Talking Products to develop a number of product ranges in recent years to meet these expectations. Read on to find out more.
From your own/the company's perspective – how do you view the issue of sustainability onboard currently?
"This is the hottest topic for us right now. Sustainability permeates everything we are doing – it has to. It's not only what our customers want but what we want to see in our own business. It's vital for Plane Talking to offer products to our customers where we have considered the total lifecycle of that product and can make strong recommendations for the most sustainable options.
This has to go way beyond simple concepts of recycling and reuse – it's a different world now. Progress has been made onboard but it's mostly 'scratching the surface'. If we are serious about making significant, future proofed progress then the entire supply chain has to come together to drive real change. We are engaging in that process."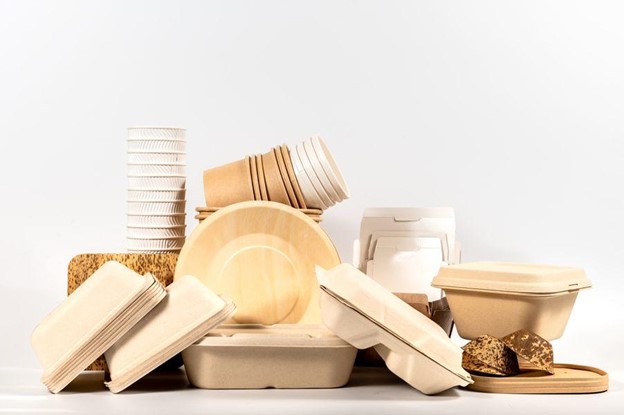 What is driving those changes and how does it affect your business?
"A number of factors are behind the change, these include:
Climate change: obviously, this can't be ignored. We see it every day on the news and in our own weather patterns. Consumers expect a response…
Consumers: there is an expectation today, in all aspects of our lives that we expect to see efforts being made to move to far more sustainable products and services across the board. Industry is being held to account and this is right and proper.
"Sustainability permeates everything we are doing – it has to."

Alison Wells
The circular economy: this is a difficult area for our sector given the strict regulation around the treatment of cabin waste but it is on our agenda and we intend to keep working towards this on as many of our products as possible.
Net Zero targets and decarbonisation: we have to act in order to meet the target set by governments across the world.
And of course, our customers: they face the same pressure from consumers, legislation and so on. They are looking for supply partners who can help them on their sustainability journeys. We can help.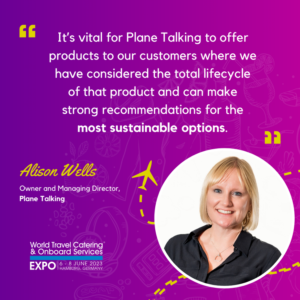 For Plane Talking, this means we've developed our product ranges in a number of areas in recent years that perhaps, we wouldn't have previously considered. For example:
Material selection: there are many plastic alternatives these days and many more in development stages. We are also making more use of natural fibres and natural waste fibres. We have to stay abreast of all the latest innovations in new materials and manufacturing processes – we have to scan the horizon and work smarter.
Thinking local: we also aim to offer our customers choices. We try to always include a locally-sourced option, if it's practical to do so. We have to look at the entire supply chain end to end, so offering something that is made from locally grown or produced materials, is clearly a good thing.
"Sustainability is integral in the design and development of new products."
Alison Wells
Rotable vs Disposable: whilst we can agree that using something more than once has to be better, we also have to accept that sometimes in our industry that simply isn't practical. But we should always ask that question and challenge the thought process behind our decisions.
End of life/circular solutions: Plane Talking wants to help our customers to think through the disposal of our products carefully. Can landfill be avoided? Can the product biodegrade, compost or be recycled into something else? We can help in this area too."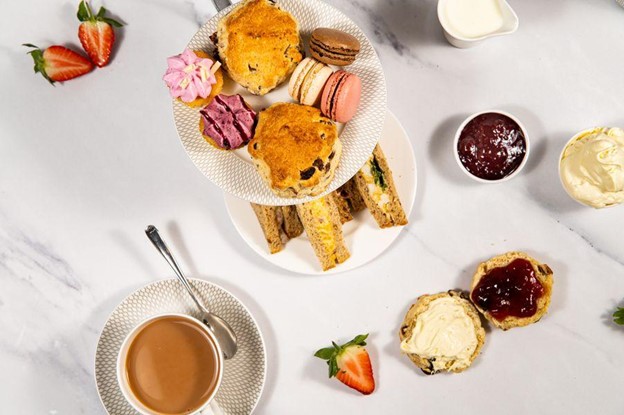 To what degree is being more sustainable a consideration within your company operations, products and value proposition?
"Sustainability is front and centre of our company's value proposition.. We achieved ISO14001 last year and have joined the Net Zero Nation Accelerator Programme with a view to looking more deeply into our scope 3 greenhouse gas emissions and trying to make more sustainable choices.
Sustainability is integral in the design and development of new products, and features heavily in all our proposals. It's embedded in our staff, operation, and the way we conduct our business."
If you had made changes, how did you go about them?
"It's about setting the right culture and tone in your business and leading by example. It's important to recruit people who care about the environment – who want to be sustainable in general terms.
Once you have that in your company vision and values, and reflected in all personal and company objectives, it becomes far easier to drive through change because everyone is onboard with the journey. That has to be more difficult in larger organisations, but we all have to start somewhere."
Thinking about your supply chain, which steps do you take to ensure everyone focuses on sustainability and environmental impact?
"We specify more sustainable materials, look at production processes, try to consolidate freight and do our best to achieve as streamlined a supply chain as possible. Our designers and buyers are focused on challenging the supply chain to operate in a more sustainable way.
However, there is much work to be done in terms of finding the balance between cost parameters and being more sustainable. Having joined the ASF (Aviation Sustainability Forum) a year ago, our eyes have been opened to the huge issue of in-cabin waste management.
"Coming together at an event like WTCE is so important." Alison Wells
We have to look at the end-to-end supply chain or better still a circular supply chain. However we are unfortunately a long way from that in the treatment of in-cabin waste. This is work in progress for all of us in the aviation product supply chain."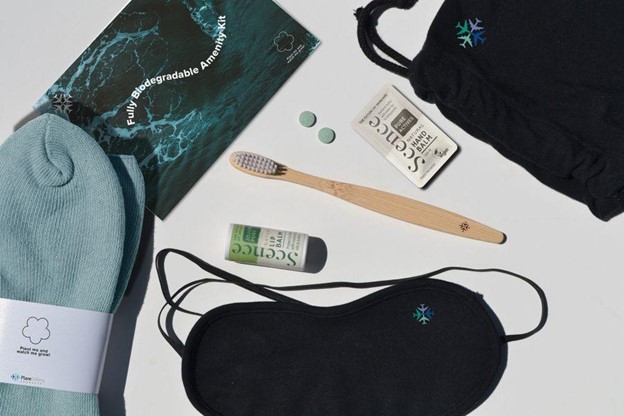 How do you believe your customers are benefiting from this?
"In many ways! Working with suppliers who are on the Net Zero journey with them will help them reach their own targets. I think passenger perception is also critical – we know there is a lot of work going on with SAF but the passenger cannot see this.
What they can see and touch are the inflight products and services, so making sure this is properly considered with regards to sustainability is a critical driver for choosing to fly with a particular airline."
What would you say is your biggest challenge in becoming more sustainable?
"There are two really challenging areas when it comes to being more sustainable in our sector. First, knowing where to look to make the most sustainable choices – is it in the materials, the processing, the logistics, the service or the disposal?
"We love the opportunity to meet face to face with customers, partners and colleagues from across the globe." Alison Wells
At Plane Talking we look across all areas and make recommendations, so our customers have the full picture. The second area is cost. We all accept that the most sustainable choices are not usually the lowest cost.
But the more prevalent some of these new innovative materials become, we hope costs will come down. It can be a difficult 'sell' to encourage clients to look longer term and invest in developing new products rather than simply opting for the lowest cost version now. But attitudes are changing."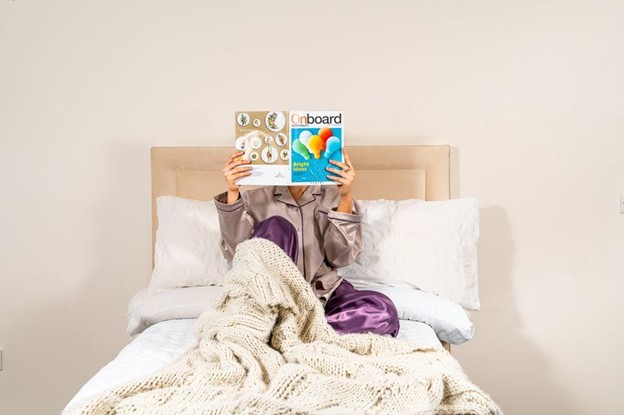 Do you have any sustainable certification or specific stories regarding the impact of the sustainability work you've done?
"We achieved ISO14001 last year and have signed up for the Net Zero Nation Accelerator Programme, with the objective of having full, independently audited carbon accounts within a year."
What are you most looking forward to at the next WTCE event?
"I'm really looking forward to the panel discussions – it's amazing to hear different voices and views from all stakeholders as people do see things differently, from different perspectives.
Coming together at an event like WTCE is so important – we need to come together so we can discuss and make significant sustainable change a reality in our sector."
Are you launching any new products during the show? If so, what visitors will see on your stand?
"Absolutely. You can expect to see what we believe are exciting new ranges, from tableware to bed linen. We're particularly excited about our new 'innovation station' where we'll showcase some of the new materials I've mentioned.
We'll be showing how these materials are produced and want to chat with customers about the range of applications they could be used for. Please come along and say hello at stand 4D55."
What are some of your biggest successes from exhibiting at WTCE?
"We love the opportunity to meet face to face with customers, partners and colleagues from across the globe. There's nothing better. Zoom & Teams calls are no substitute for being able to feel and touch products in real life and being able to discuss what people need and want in person."
---
---