World Travel Catering & Onboard Services Expo (WTCE) is celebrating its 10th anniversary this year and to mark the milestone, the event is putting a spotlight on 10 of the companies that have exhibited at the show every year since 2012.
WTCE introduces 10 of its long-standing exhibitors
AMKO has been a worldwide specialist in the manufacture, supply and distribution of tableware, foodservice equipment and passenger comfort products to the airline industry for the past 40 years. The company provides chinaware, cutlery, glassware, blankets and pillows to some of the world's best-known carriers. At the very first WTCE event in 2012, AMKO introduced a new type of innovative porcelain for use onboard. The material featured a textured design with a combined matt and gloss finish and was completely revolutionary in the industry at the time. It has since gone on to be instrumental in the development of textured chinaware produced by many other suppliers across the globe.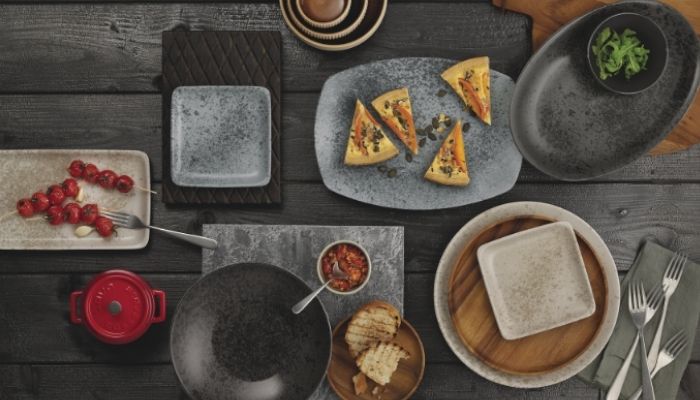 Since its appearance at that first WTCE exhibition a decade ago, AMKO has gone from strength to strength, with the company supplying to most airlines in the Western Hemisphere and its products now considered to be staples across many First and Business class cabins around the world. However, not ones to stand still, the company is constantly innovating and looking for ways to enhance its customers in-flight service offerings. In the past 10 years, a number of airlines have adapted the company's proprietary Aerocurve and AeroServ2 coffee pots, for example.
Ann Mottola from AMKO commented:
"We truly do believe that our presence at the very first WTCE and every instalment since, has had a hugely positive effect on our business. Exhibiting at the event has given us wide-ranging visibility; it has enabled us to meet key buyers from the world's leading airlines, introduce them to our product line, build relationships with them and ultimately become a supplier of choice.  Our products are now featured on some of the world's leading airlines including Delta Air Lines and this is largely down to the initial visibility we have gained at the exhibition. We are very excited to be exhibiting this year and to finally meet face-to-face with some of the customers that we haven't seen for three years. WTCE 2022 looks set to be the best yet."
Polly Magraw, Event Director at WTCE added:
"It is wonderful to hear about success stories like AMKO. The company clearly understands what the market wants and has worked hard to curate a product range that appeals to its target customers. It is great to learn about their achievements over the last ten years, and we look forward to continuing to play a part in shaping their business trajectory over the next decade and beyond." 
To find out more about AMKO and its products, visit stand 1E80 at WTCE 14-16 June 2022.
---
Take your place at WTCE this June!
---