Personalisation and experiences will make travel joyful again
Pent-up demand for travel sees the industry driving innovation as it looks to put the 'joy' back into the passenger experience.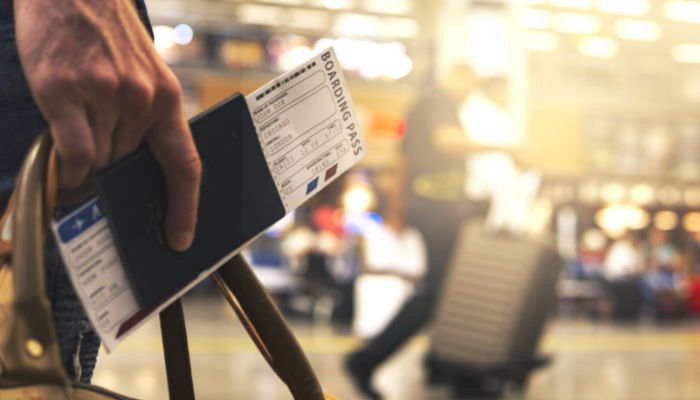 Latest data underlines that as people learn to live with Covid-19, they're also keen to get back in the air. In fact, global travel trends research by Tripadvisor Research in partnership with Ipsos MORI reveals that planned leisure travel this year surpasses actual travel in 2019. The survey of more than 12,000 18-75-year-olds in the UK, the US, Australia, Japan, and Singapore, found:
Singapore leads the way in travel optimism with 82% reporting they are likely to take a trip in 2022, a rise of two percentage points compared to 2019
78% of UK respondents said they are likely to travel for leisure in 2022, compared to the 72% who did so in 2019
In the US, leisure travel intent is up eight percentage points
Australia (72%) and Japan (51%) show similar desire for leisure travel – a rise of seven and five percentage points respectively.
Onboard Trend: People are keen to get back in the air
Tripadvisor's research is backed by travel trends and behaviour analyst ForwardKeys, which recently published recently highlighted Australia as a perfect example of pent-up demand.
"From the moment the Australian government announced a (November) reopening date, we could see a rapid acceleration of bookings from key source markets like the UK, Singapore, or the US."

Olivier Ponti, VP of Insights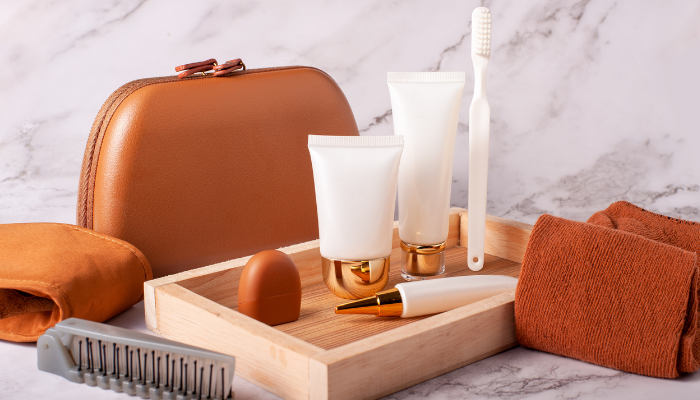 So how are operators evolving their offer to ensure travellers have a fantastic trip? Personalisation is certainly key for many, as is adding premium or luxury experiences both in the air and in the terminals.
For instance, to meet demand from differing passenger groups, American Airlines offers pre-order menu options on some services, and British Airways has partnered with Michelin-starred chef Tom Kerridge to offer a gourmet range of snacks and cocktails that are delivered directly to seats on its Euro Traveller (short-haul economy service). The in-seat service even extends to a selection of Highlife shop products.
And Duty Free News International (DFNI) magazine reported earlier this year that passenger data could provide another route to a personalised onboard experience, from offering a tailored ranges of food & beverages for pre-order, to duty-free products and inflight entertainment. Kian Gould, the Founder and Chairman of Omnevo, the digital retail solutions company, which works with operators such as Virgin Atlantic and Singapore Airlines, told DFNI that personalisation would give travellers a higher quality experience and encourage loyalty.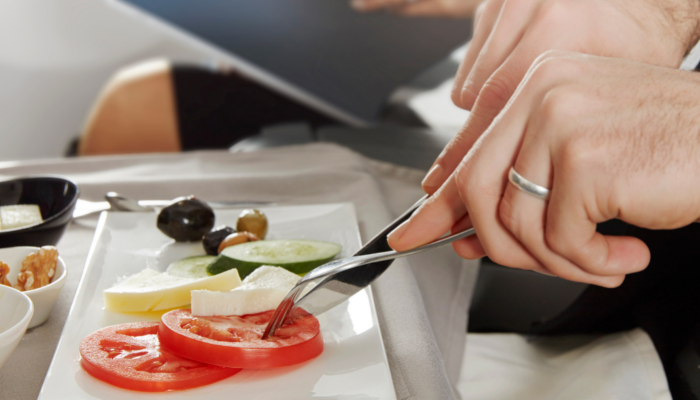 Onboard technology business
Augmented Reality (AR) is another new addition to the on-board experience. Eurowings Discover, Lufthansa's low-cost airline, has just introduced a Virtual Try-On app to its long-haul, on-board store. Patrick Heitmeyer, Crew Engagement Manager Europe at Retail inMotion, the on-board technology business that created the app for Eurowings said the use of AR would take on-board retail to the next level, allowing passengers and products – such as watches and jewellery, to be connected in a way never seen before.
At airports the importance of creating an enriching, joyful and exclusive experience for travellers is not lost on brands in airport stores. Travel-retail exclusives, immersive brand experiences and lavish seasonal promotions are designed to create memorable moments passengers wouldn't expect to find on their local high street.
So, there's certainly plenty of reasons to be optimistic that leisure travel is set for a good year. However, business travel still has some way to go. Companies remain mindful of costs compared to virtual meetings and are reluctant to risk employees being quarantined with Covid, plus many have built sustainability measures into corporate strategies, meaning any "unnecessary" travel is banned. ForwardKeys reports that globally in October last year, business travel "reached close to 70% of 2019 levels", however, the shape of the recovery differs from region-to-region and operator-to-operator.
Sheri Whiteley, Senior Manager of Product Design and Service at American Airlines, speaking at a recent WTCE-hosted roundtable discussion centred on how airlines are meeting the rising demand for meat alternatives, pointed out that business travel had yet to be on par with leisure. "We are not even at the 50-50 mark yet, it's probably more like 60% leisure and 40% business," she said, adding that this division between business and leisure travel also influenced what passengers tended to order on-board. "When you are on a leisure trip, you want to indulge a little bit more. We find they want to make that decision, to have the ice cream sundae, to have the real hamburger… but we find that more of our business customers are interested in maintaining their diet, maintaining their wellbeing on board. And they may choose the meatless options more."
---
Watch Roundtable
Meatless Meat: How the trend towards meat alternatives affects the passenger experience and what airlines are doing about it
---
Of course, offering a more enriching passenger experience is just one part of ensuring that travellers enjoy their journey. They also need to expect airport check-in and plane boarding to be as stress-free as possible. Covid-19 rules still differ from country-to-country, and the virus remains a source of concern, according to ETC's study. It found that 17% of travel-ready Europeans were worried about quarantine measures and another 15% about possible changes in travel restrictions. However, they acknowledge the importance of strict health protocols, which they said provided a sense of safety to 37% and peace-of-mind to relax and enjoy their trip to another 30%.
According to Stephen Hay, Global Strategy Director at Airport Dimensions, which operates airport lounges and experiences, the airport, where most passenger travel experiences begin, has a bigger role to play in traveller enjoyment. He points to Airport Dimensions research, which he says highlights how airports must adapt to meet evolved passenger demands. "Even attitudes to the airport layouts we have come to expect as standard have morphed, for example, nearly three quarters of travellers (72%) are in favour of replacing commercially important retail space with other facilities, such as more seating areas or bars and restaurants. Convenience is also a clear priority, with 71% of travellers agreeing that the ability to access airport services using a single app would improve their experience."
---
Take your place at WTCE by getting your free ticket today
---