Over the past several years, PressReader have steadily grown their partnerships with aviation operators around the world. Today, that network includes more than 150 lounges and 10 major airline operators reaching hundreds of thousands of travellers in every corner of the globe.
At PressReader, they've known for a long time that being able to access a wide range of digital newspapers and magazines is what travellers want. It's personalised content in the palm of their hands, on their own device – to enjoy before, during, and long after they reach their destination. In fact, many passengers say digital access to local and international news on their device enhances their journey. And as travel resumes, heightened safety regulations advise the removal of print newspapers and magazines in airport terminals and lounges to encourage a contactless experience.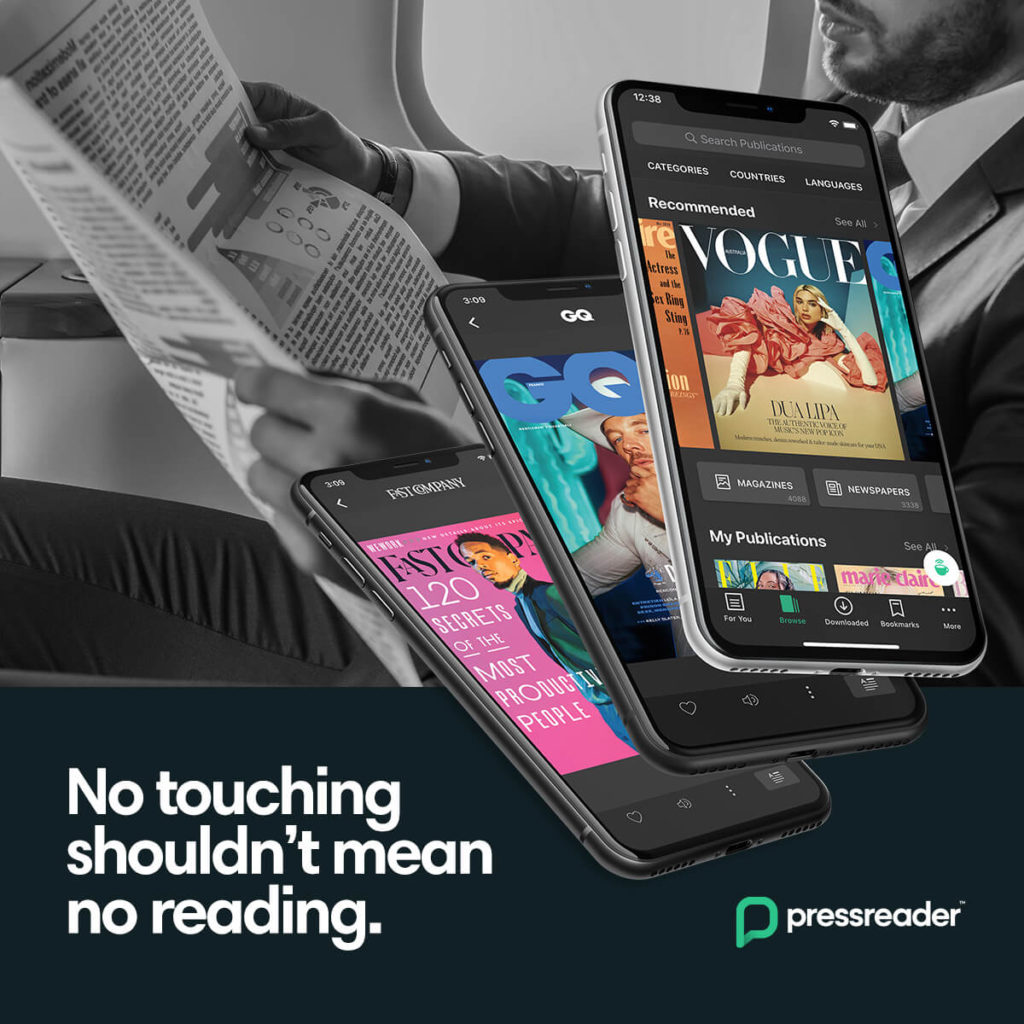 But, that shouldn't mean less of a travel experience – by replacing print publications with digital, lounges can reopen safely and offer travellers choice like never before. No longer are airport lounges and aviation operators restricted to providing one or a handful of publications, and that's a great thing! It's the solution you'll find used to safely welcome back travellers at Air Canada's Maple Leaf Lounges, British Airways: Comfort & Calm, and one of our newest partners, The Club Aspire Lounge at Heathrow's Terminal 5.
PressReader offers access across multiple touchpoints for aviation operators and airport lounges. When passengers click a link in their check-in email, connect to the Wi-Fi in the lounge or onboard, and check-in using the airline's app, they get immediate access to the content they know and love, on the go. With 26 content categories, a catalogue of 7,000 newspapers and magazines from 120 countries in 60 languages – PressReader offers something on the go for every traveller.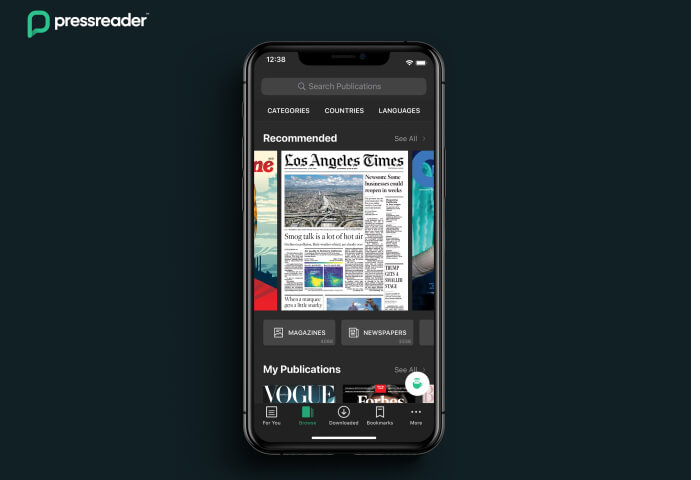 ---
This article was provided by PressReader. To find out more about them and their products, visit their website.