For more video insights, sign up to the WTCE channel.
Speakers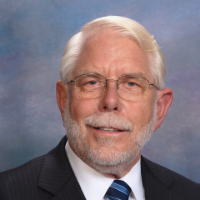 Vern Alg is the Industry Consultant for Aircraft Interiors Expo and the principal at ALG Consulting. He has over 55 years' industry experience with multiple responsibilities at numerous airlines, starting as an aircraft cleaner moving up to heading a department. His passion for aircraft interiors was realised 30 years ago at Continental Airlines when he managed the transition to New Identity and BusinessFirst. He retired from Continental in 2008, but continued his association with the industry through consulting.
Since he left his full-time job at the airline, Vern has been able to pursue his other passions of travelling and motorcycles. With 60 countries visited and motorcycles scattered around the world, he is experiencing aircraft interiors as a passenger flying more than a quarter of a million miles a year on his adventures.
Vern has a small place he calls home in a surfing village south of Lima, Peru. Several years ago, he discovered a new passion for teaching English conversation to young people as a volunteer in Vietnam and he goes there four or five times a year to teach for a couple of weeks at a time.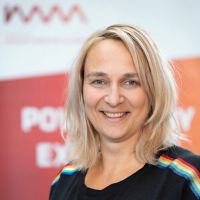 Nicole Noack is a passionate and experienced leader with a demonstrated history of working in the aviation and aerospace industry in different positions at Lufthansa Technik. She is enthusiastic about disruptive approaches in industrial environments bringing people together to change for good. She is skilled in cross-functional collaborations and situative leadership, with a strong sense for people's and business' needs. Nicole is a believer in networks, cooperation and combining the strengths of individuals and companies.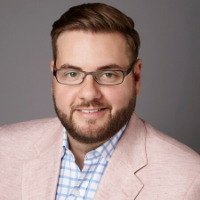 Cristian Sutter is a lead cabin designer and strategist with two decades of experience working for major airlines and VIP completion centres worldwide. He has created cabin design solutions and concepts for Economy, Business, First Class and VIP Cabins for narrow and wide body aircraft, including the Airbus A380, A350, Boeing B787 and B777x.
Throughout his career Cristian has worked from the initial design briefs translating airline branding strategies, future scenarios and lifestyle trends into innovative cabin and seating designs; through the engineering development and final certification phases; achieving a seamless transition from inception to a successful product implementation regarding the passenger flying experience and branding touch-points.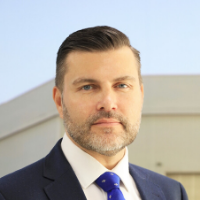 With more than 20 years of aviation experience within MRO management, airline operations and business jet support, David Doherty has a passion for delivering market leading customer service and adding value to collaborative support partnerships.
David joined Etihad as Head of Sales, with a strategic remit of diversifying the customer portfolio and looking at new global opportunities, having previously led the Business Development, Commercial and Customer Support functions for Monarch, as well as holding positions at Marshall Aerospace as Head of Business Development and ATC Lasham as Group Commercial Manager.
Prior to this, David also held operational airline roles with KLM UK and Air UK, as well as ground operational positions with MAS. A background in aeronautical engineering and airline operations gives him a different perspective to the problems facing aircraft operators, shaping the company's focus on understanding customer objectives and building enduring relationships.