Changing passenger habits and a focus on sustainability puts rail travel on the right track.
A renewed focus on the environmental impacts of flying is set to put train travel on track for success. The lack of international travel destinations for passengers will also see people looking closer to home over the next few years.
A clear route forward
With COVID-19 leading to reduced global pollution levels, governments around the world are seeing it as an opportunity to encourage more local travel once the pandemic eases. For example, as part of the state aid from the French government to Air France KLM, they must reduce competition with rail services.
Train travel is already more popular in Europe and is only set to increase. The average growth in passenger kilometres across major European networks over the past 22 years has been 53%, according to the Williams Rail Review.
As rail travel becomes more popular, passengers will begin to expect higher standards. As a result, the industry must seek to innovate to meet the needs of tomorrow's customers. Rail operators should embrace this growth as a welcome challenge and capitalise on it by improving passenger satisfaction levels through an enhanced onboard experience.
It's time to cater to the needs of passengers
Catering presents the biggest opportunity for operators to improve the passenger experience. Leading suppliers including LSG Group, En Route International and Kaelis On Board Services are all set to improve onboard train services in the next few years.
This is one area where train travel can look to improve and bring their offering more in line with air travel. The popular Eurostar service already offers high-quality meals on its journeys that are more in line with airline service. In 2019, they even introduced a 'Press for Champagne' button through their app.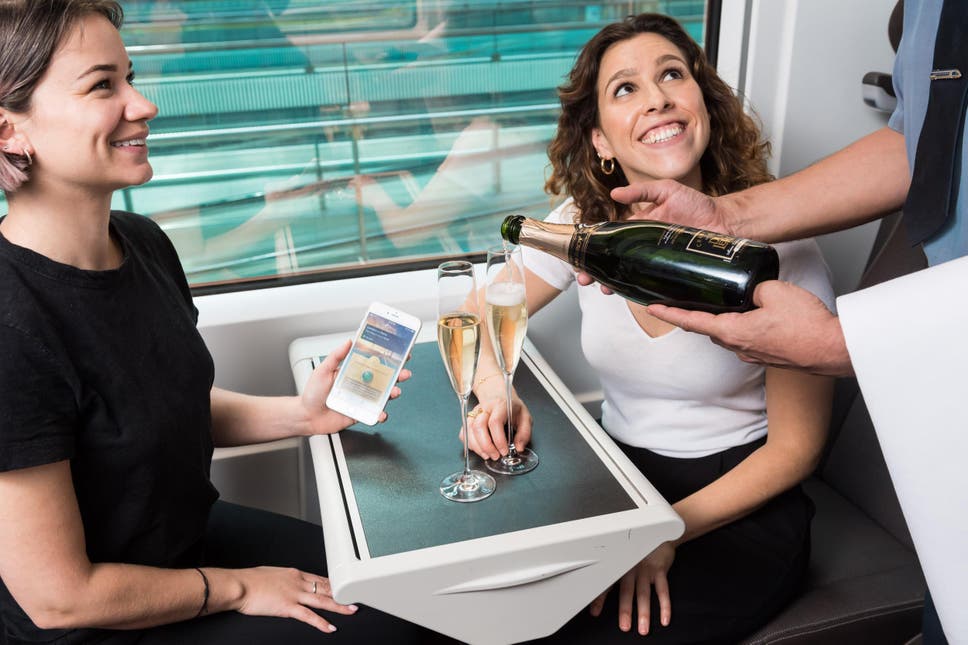 Increasing the range of available products in both food and beverage will also lead to customer satisfaction.
Sustainability a key focus for 2020
With sustainability at the forefront of passengers' minds, rail travel is becoming a popular alternative to air travel. Customers' expectations also stretch to onboard services. From cutlery to coffee cups, recyclable and biodegradable goods will be sought after as we move into 2020 and beyond.
New and improved recyclable packaging is fast becoming the norm, while some rail providers are already using compostable and reusable cups.
Improve passenger experience with technology
At the heart of any innovative, leading rail operation is a strong focus on technology. Integrated systems that enable seamless delivery of goods and services to passengers is vital to stand out in the current market.
With technological advancement moving at a rapid rate, some of the leading technology suppliers, including Black Swan, Mindsay (previously Destygo) and ECR Retail Systems are ready to help rail providers stay on top with everything from rail POS systems to automated customer care.
Find out more about new tech in our recent article.
IRCG leads the way for catering decisions
The International Rail Catering Group (IRCG) is formed of members representing the top railway catering operators from across Europe and North Africa. This includes companies such as DSB, DB Fernverkehr AG, Elvetino and Great Western Railway.
The group supports the development, quality and value of catering and hospitality across the world's rail networks. With new standards needed following the COVID pandemic, businesses can source guidance and advice from the IRCG, and information on the rail catering industry in general.
Challenges still lie ahead
If train travel is to succeed, then much will still depend on the relaxation of travel restrictions. Once it does, train operators should make sure they can offer a great experience to take advantage of passenger demand.