The airline industry has been hit by a real tsunami in the form of the COVID-19 crisis. Many airlines around the world are currently 100% grounded or have minimal capacity operating. In this webinar, hear from industry expert John Strickland as he looks at some of the initial reactions from airlines to COVID-19.
Speakers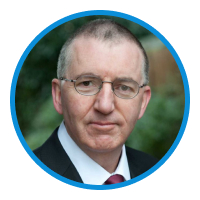 John Strickland
Director
JLS Consulting
John Strickland has 37 years of experience in the air transport industry, embracing all the major airline business models and holding senior positions with airlines including British Airways and KLMuk. He was instrumental in the decision by KLM to establish the low-cost airline Buzz and in defining its network strategy.
He founded JLS Consulting in 2003 to provide strategic advisory services for the air transport industry. Working internationally at Board Level, clients include airports, airlines, investors and other industry partners, who benefit from his expertise and excellent personal network.
John is a leading commentator on the airline sector for media worldwide, providing informed business and financial analysis for the news agenda. He is seen regularly on channels including the BBC, Bloomberg and CNN.
---
This webinar originally took place as part of Aviation Month on the World Travel Market Hub. World Travel Market is the leading event for global travel buyers to meet the biggest destinations and brands in the world.