Welcome to our Products in Focus series. These articles will take a look at the latest and most exciting travel catering and onboard service products for airlines and rail operators in a variety of categories. 
Looking at products from across the sector, including food, beverages, packaging and amenity kits, we'll be focusing on a selection of the many products that WTCE attendees will be able to taste, touch and test at the upcoming event edition.   
1) Lemon juice by Liotti
Liotti produce not only lemon juice but also sauces, concentrated juice, spirits, toppings and more. Their range of onboard offerings inlclude:
lemon juice in 100 x 0.5ml single-dose sachets
lemon juice in 200ml PE
lemon juice in 1Ltr PE
Liotti
The company was born in Calabria, in the province of Crotone, and has been successfully operating in the agri-food sector for many years, producing both with its own brand and private-label.
Liotti 'means' lemon juice. And the company has been working with this citrus fruit for over 30 years. They choose only the best varieties, grown in the warm sun of Sicily and Calabria, or by importing it from pristine hills of South America. Attention to raw materials, experience in processing and efficiency in distribution, make Liotti one of the leading companies in the sale of lemon juice.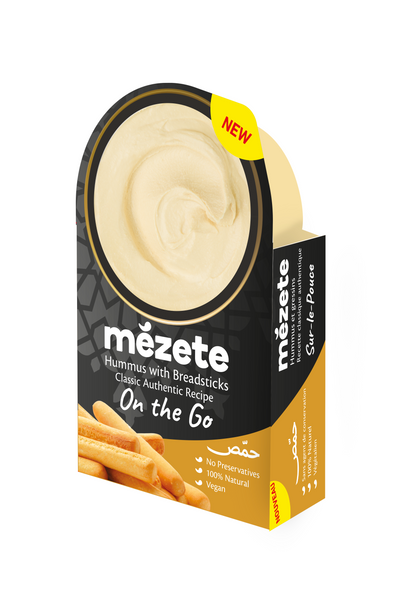 2) !Mezete humus dip by Foodcase International 
Foodcase International represent brands including: Mezete Humus Dip and Go, Artisinal Tapas, Libero Food SPML, Horizon Desserts, Alfredo and My Pasta.
They have also recently introduced their first crispy fries on board which works as both a complimentary second service or BoB reatail item. They are paired with their luxury Black truffle or vegan mayonaise.
This Mezete humus dip comes in the following flavours:
classic
red chilli topping
herb topping 
as well as other assorted Mediterranean grissini spreads
Foodcase International
Foodcase is a food solutions company that's fully dedicated to the airline industry with a broad portfolio of food categories, from special meals to sustainable packaging
Foodcase creates innovative food solutions for the airline industry and remote catering operations through a combination of knowledge in food technology, packaging and ingredient behaviour. Their aim is to be a leader in matching demand for and supply of food for special needs within defined markets.
In doing so, they continue to apply their founding ethos: SHAPING THE WORLD OF FOOD "to know, to collaborate , to create".
See Foodcase International's exhibitor profile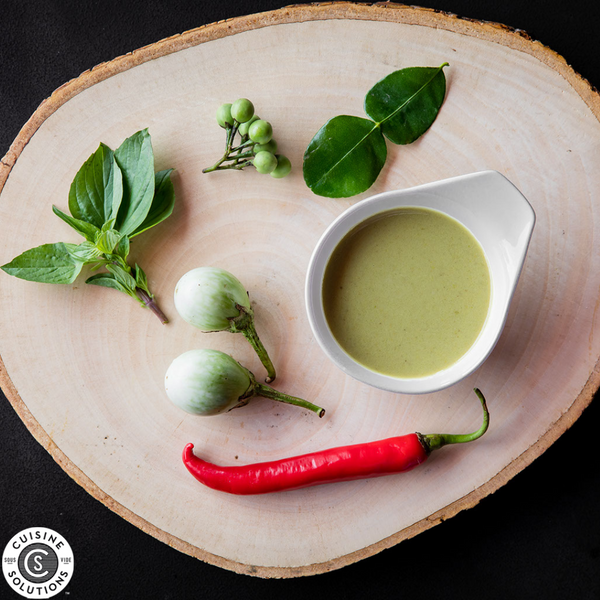 3) Curry sauces by Cuisine Solutions
Having "trained over 80% of all 3-star Michelin chefs around the world" in sous vide technology at their CREA Academy is no small feat. And Cuisine Solutions also offer safe, consistent, and high-quality food solutions 7 of the 10 major airlines in the world.
Cuisine Solutions products have an 18-month shelf life to accommodate multiple product cycles and their condiments and sauces offerings include:
green/red curry sauce
Khao Soi curry sauce
Massaman curry sauce
lobster sauce
gluten-free demi glace
San Marzano tomato pizza sauce
beurre blanc
port wine sauce
lemon herb sauce
Asian BBQ sauce
Cuisine Solutions
Cuisine Solutions is an industry leader in the expert development and manufacturing of premium, fully cooked foods using the sous-vide method, the precise-temperature cooking technique that was pioneered and perfected by its Chief Scientist Dr Bruno Goussault.
With an international team of award-winning chefs, Cuisine Solutions continuously develops innovative recipes that offer onboard customers flexibility, efficiency and unmatched flavours and textures.
See Cuisine Solutions' exhibitor profile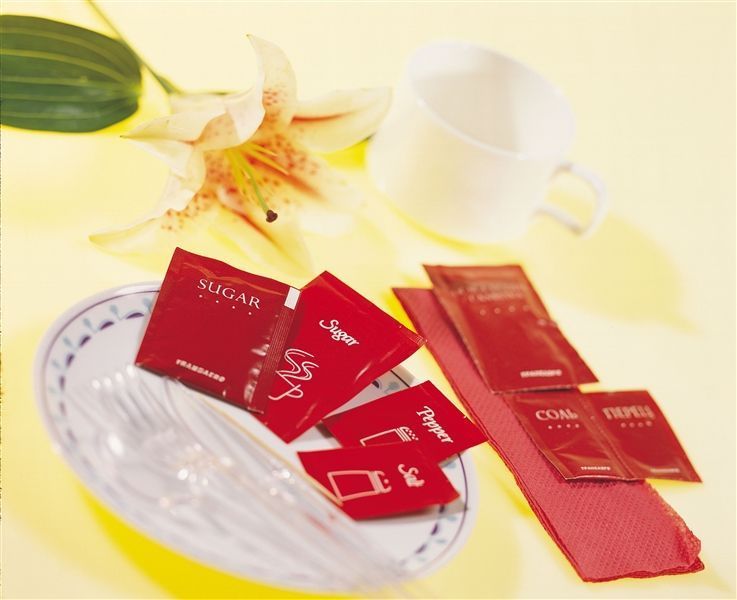 4) Condiment sachets by Aire Inflight FZE
Aire Inflight FZE is a "one stop shop" for all inflight needs with full customer service and logistic support.
The company is fully equipped with a complete racking warehouse of over 800 square meters, with their own transport and logistics team. They offer over 120 inflight catering products to around 25 Airlines worldwide including:
Emirates
Qatar Airways
Oman Air
Gulf Air
Kuwait Airways
Royal Jordan
Ethiopian Airlines
Tunis Air
Air Astana
with a product range including condiments and sachets for onboard.
Aire Inflight FZE
Aire Inflight FZE has been in operation for over sixteen years in Dubai, supplying the aviation industry with complete inflight products. They have a diverse product portfolio which covers both premium cabins and economy class with disposables, rotables, comfort items and hygiene products.
They supply all the Middle East Airlines along with African and Asian Airlines including Emirates, Etihad, Qatar Airways, Oman Air, Kuwait Airways, Ethiopian Airlines, Air Astana, Srilankan Airlines etc.
See Aire Inflight FZE's exhibitor profile
5) Pickles by Merryfood
Merryfood provide the flavours of India to onboard with pickles and chutneys ranging across flavour profiles including hot, tangy, mild or sweet. Their products are ready for onboard in 15g blister packs that offer pairings with inflight meals. Pickle flavours include:
tomato garlic
mango
mixed vegetable
lemon
green chilli
mango chundoo
Kuwaiti pickles
And they also offer sweet condiments including honey, orange marmalade and mixed fruit jam.
Merryfood 
As India's largest manufacturer of portion packs of condiments/chutneys/pickles/jams and mouth fresheners, Merryfood have been serving leading airlines for more than three decades.
Taking the traditional flavours of India to the global palate since 1943, Merryfood's pickles and chutneys add zing to any food with the invigorating aromas of Indian Spices. Enhance any cuisine with Indian flavours and delicacies.